The ombre nail art is like the ombre hair, in where a colour gradient has been created on the nails. The most common technique used to create this type of manicure is the sponge ombre.
Have a look at our stunning ombre nail art designs and ask your technician to recreate them. Why not try these in different nail colour combinations?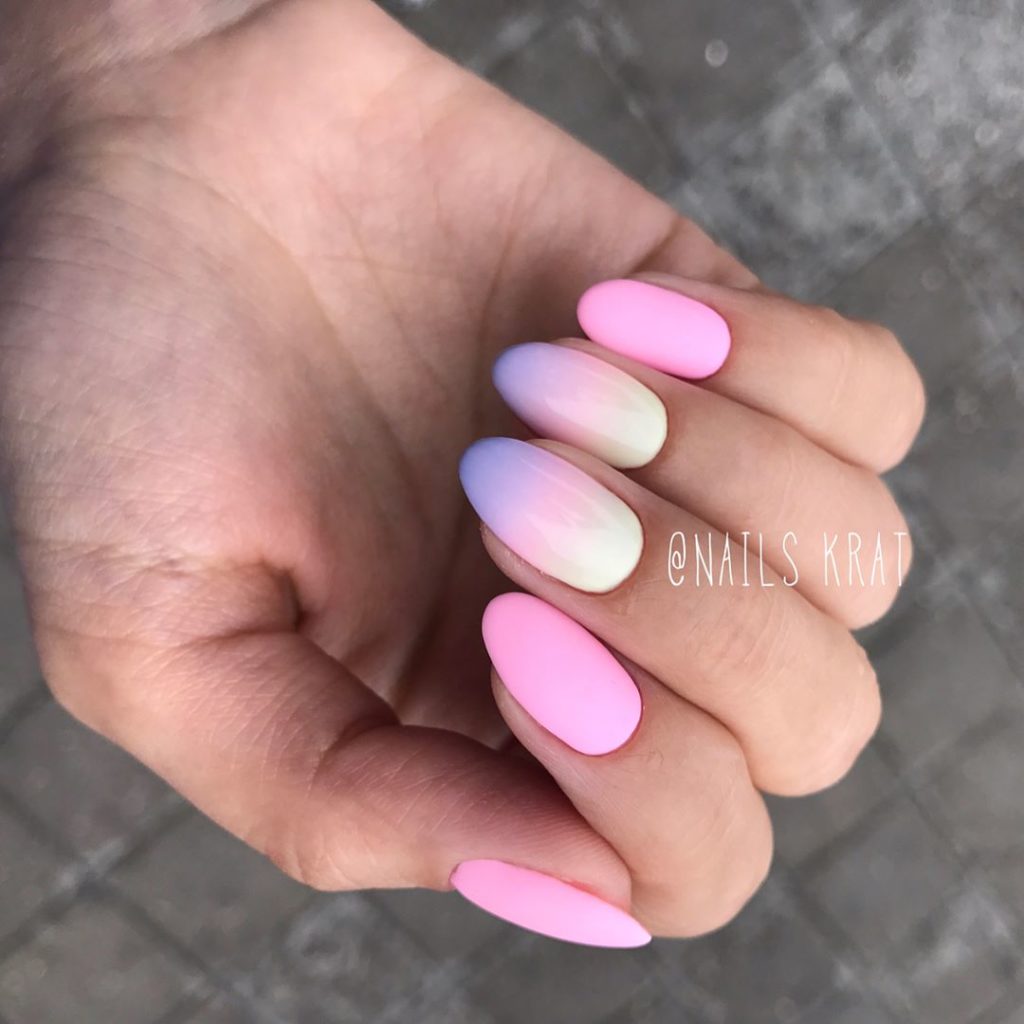 This is one of my favourite trending nail designs to try this summer. Unicorn ombre nail art has been applied using purple, pink and yellow nail polish on two nails. The other nails have been painted in bright pink, what an awesome idea to remain simple!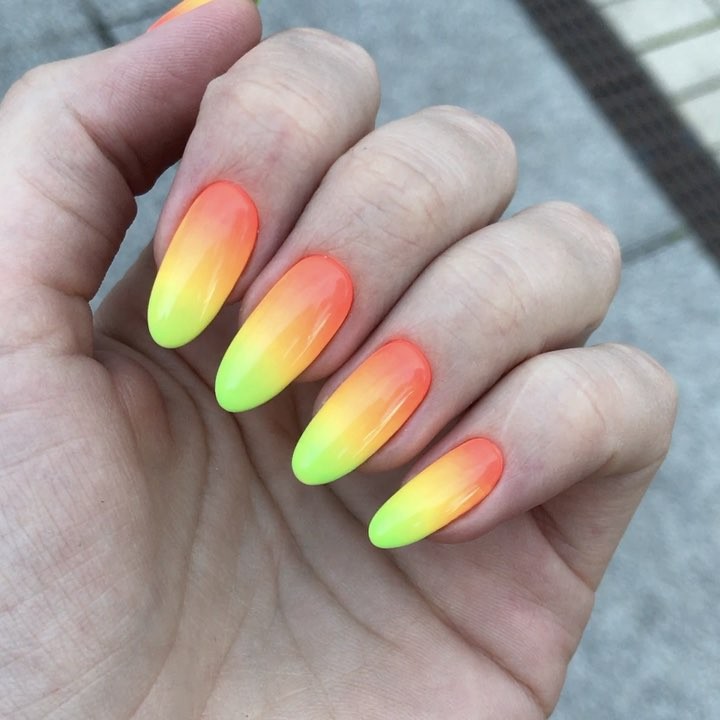 Vibrant fruity colours have been used here to give that freshness! Bright orange (or coral), light orange, yellow and green have been blended so beautifully for that ombre nail effect.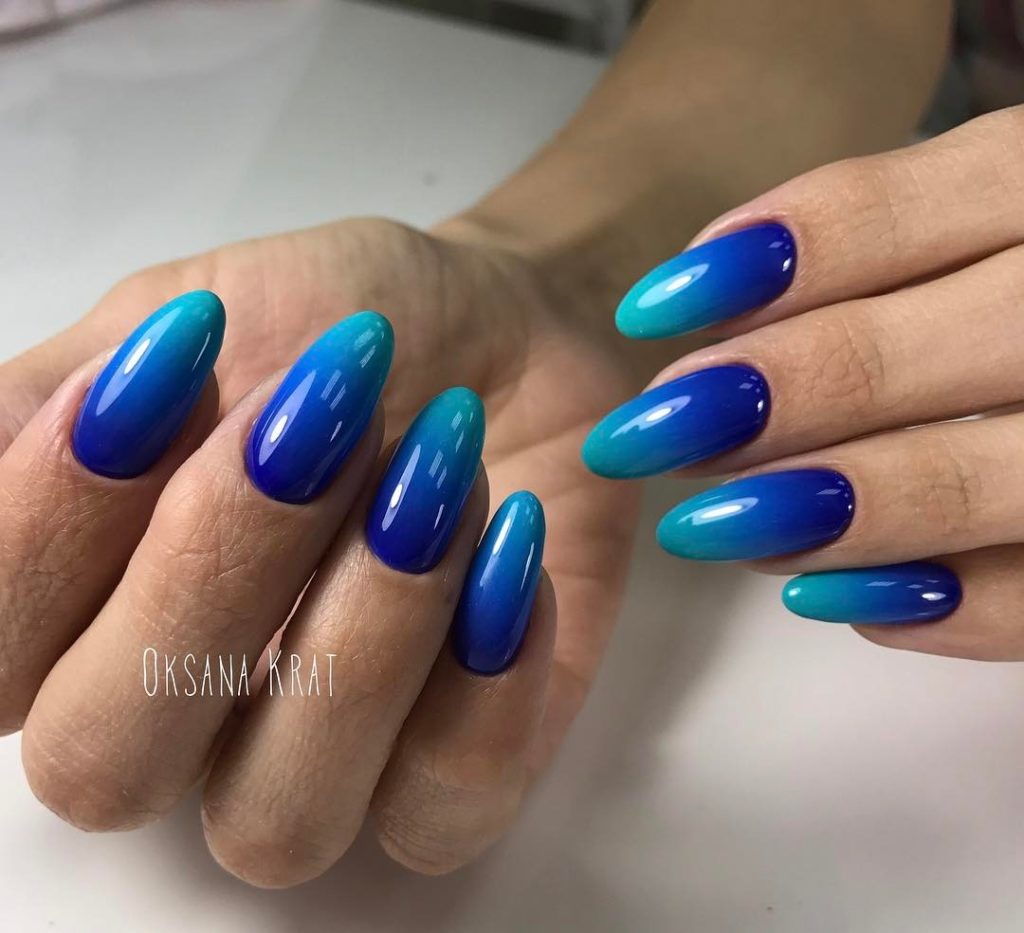 We all need that vitamin "Sea"!! Recreate this look on your nails using royal blue and turquoise nail polish. Use the lightest colour of this nail polish on the tips of your nails. Two stunning colours nicely blended in, like the way we see on the "sea".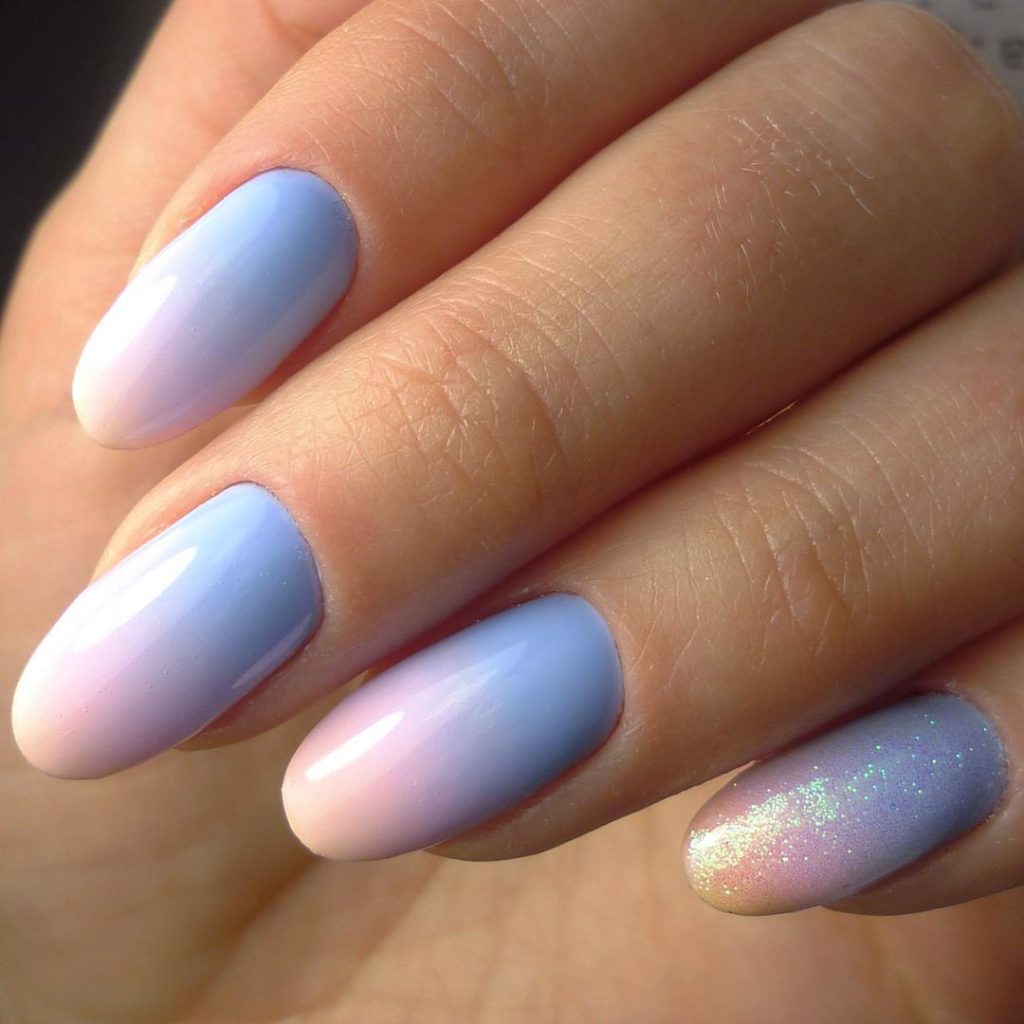 The colours found from the sunset skies are the most prettiest ones and are also well blended in. This look can be re-created using pastel colours in orange, pink, purple and blue. Add a glittery nail coat such as shown on the picture to add more shimmer.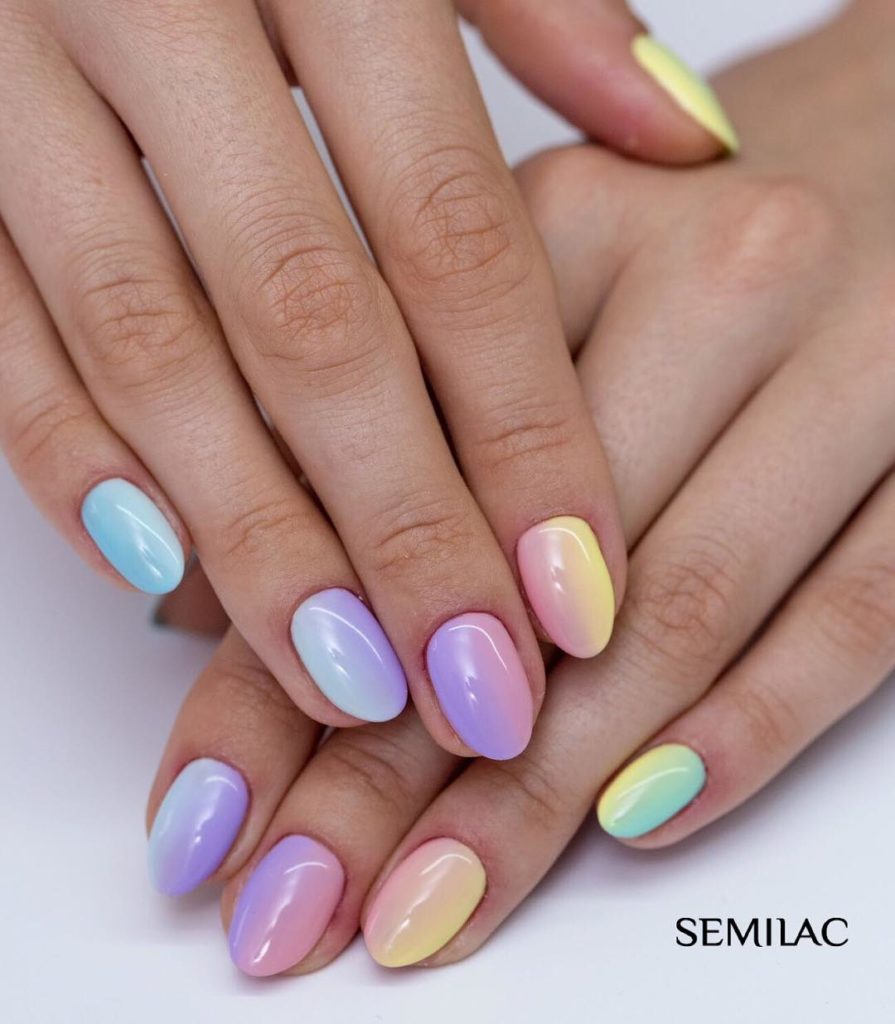 All the colours of a rainbow have been used here and they are all in pastels: blue, purple, pink , orange, yellow and green. There are two techniques here, the first one is the whole-hand gradient where the ombre goes across each finger. Second technique is the horizontal ombre where each nail has a gradient of colours that goes horizontally.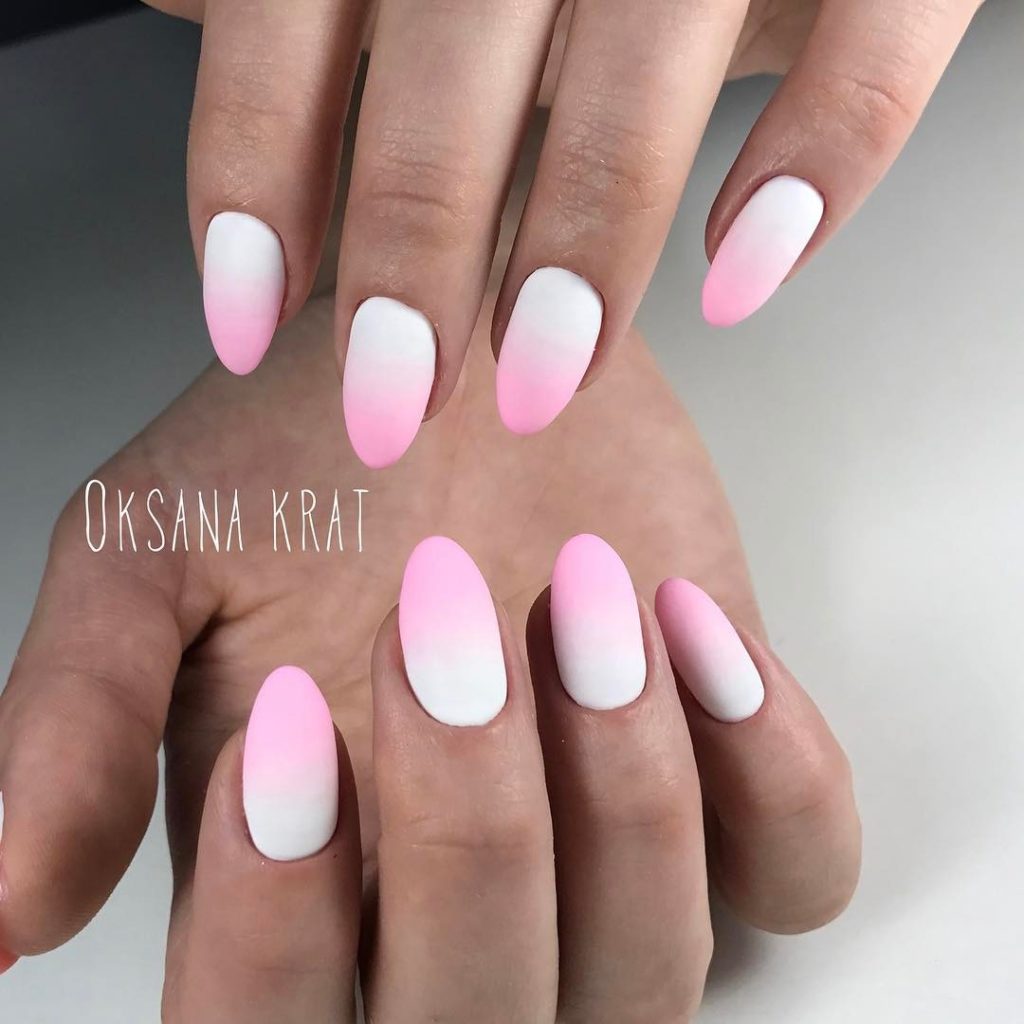 Here you can see a beautiful gradient starting from a light baby pink colour on the tip of the nails which then goes to white. Use a matte nail coat to have this effect on your nails.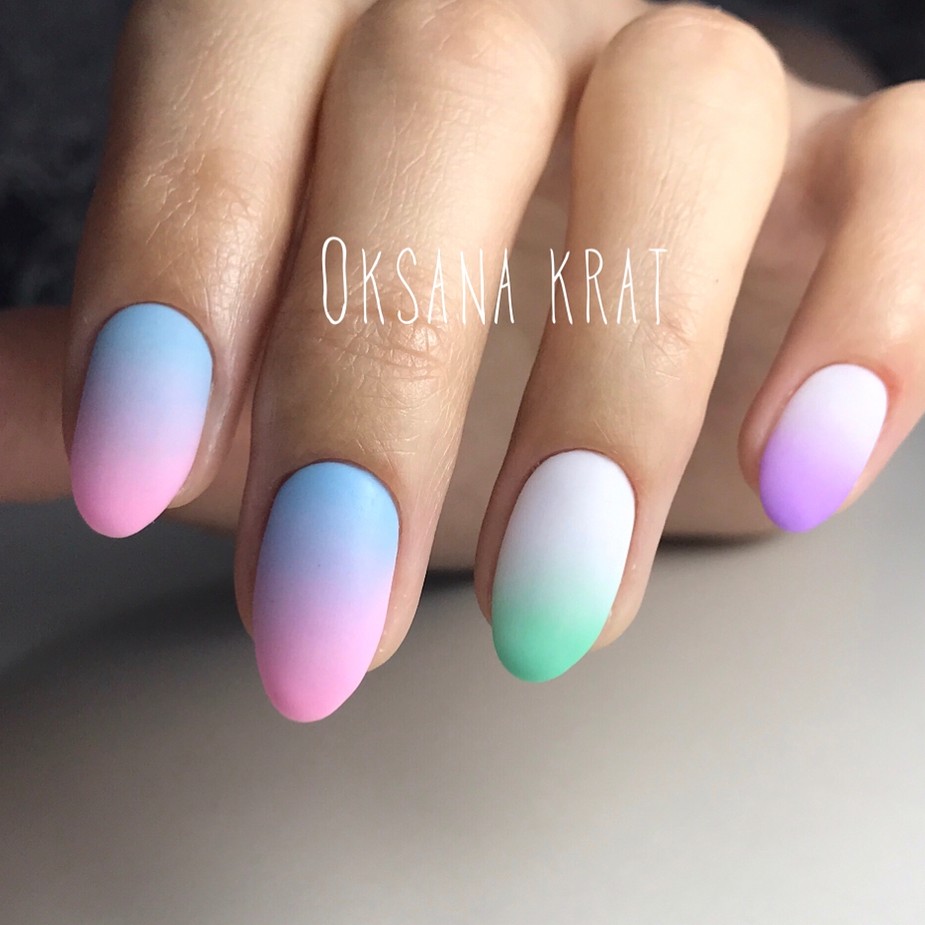 This is another matte ombre nail art, however each individual nail here has its own gradient of colours to give a unique piece of art.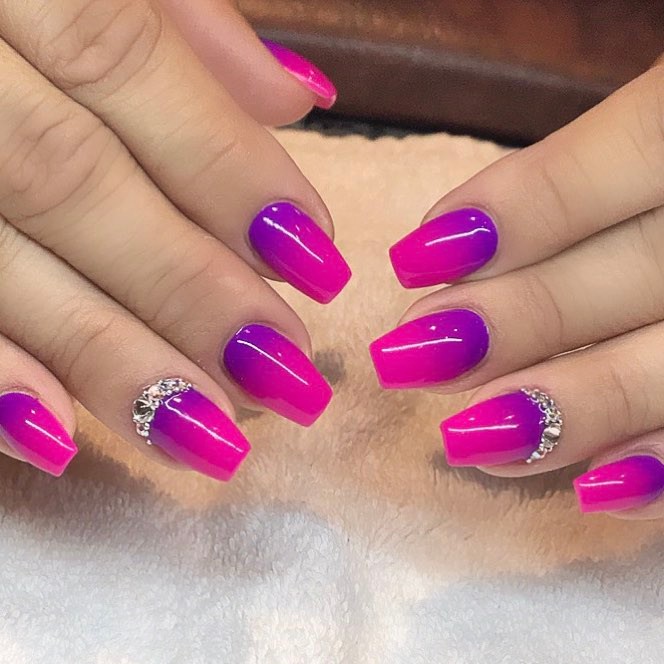 This is a gorgeous ombre nail design using two bright colours. By adding a very glossy coat and beautiful crystals, it gives that extra shininess to the nails. You can use different colour combinations such as royal blue and turquoise (as seen previously), orange and pink, even red and black.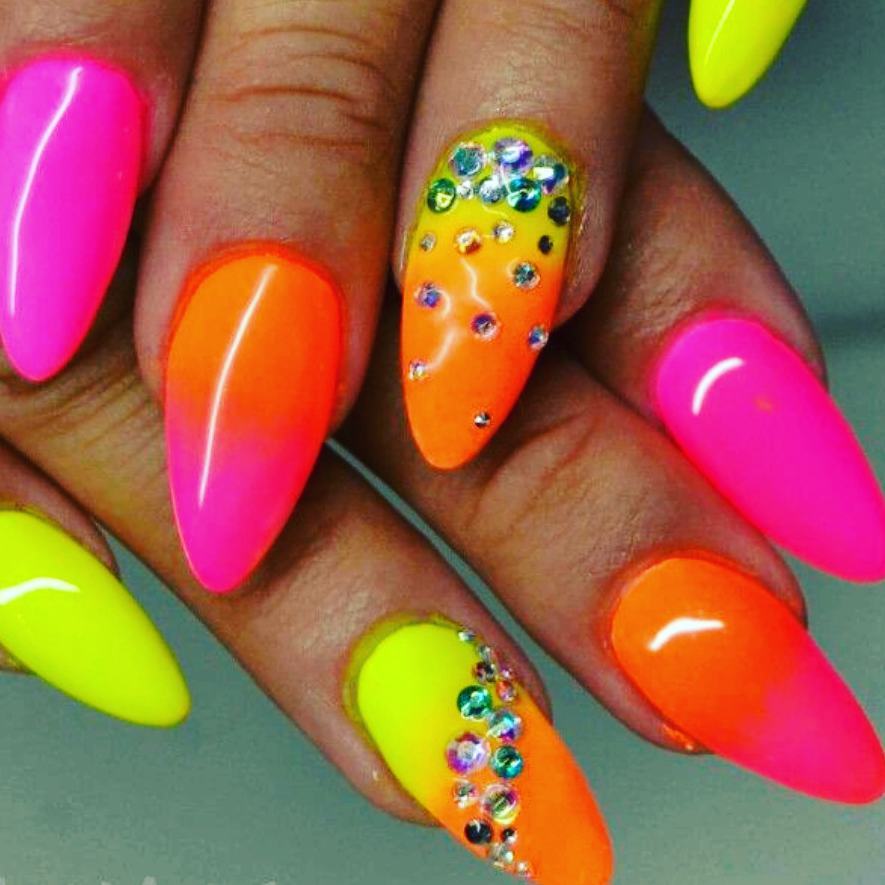 Summer means vibrant colours! Use neon colours and add a few bright coloured crystals to recreate this nail art!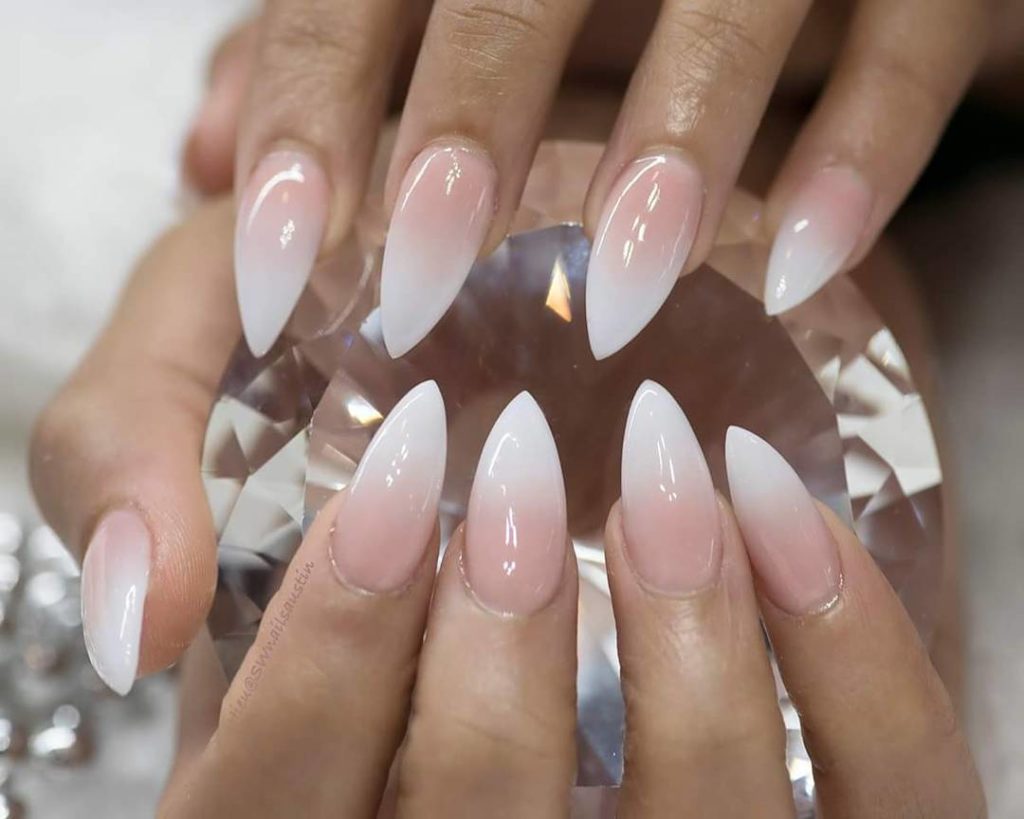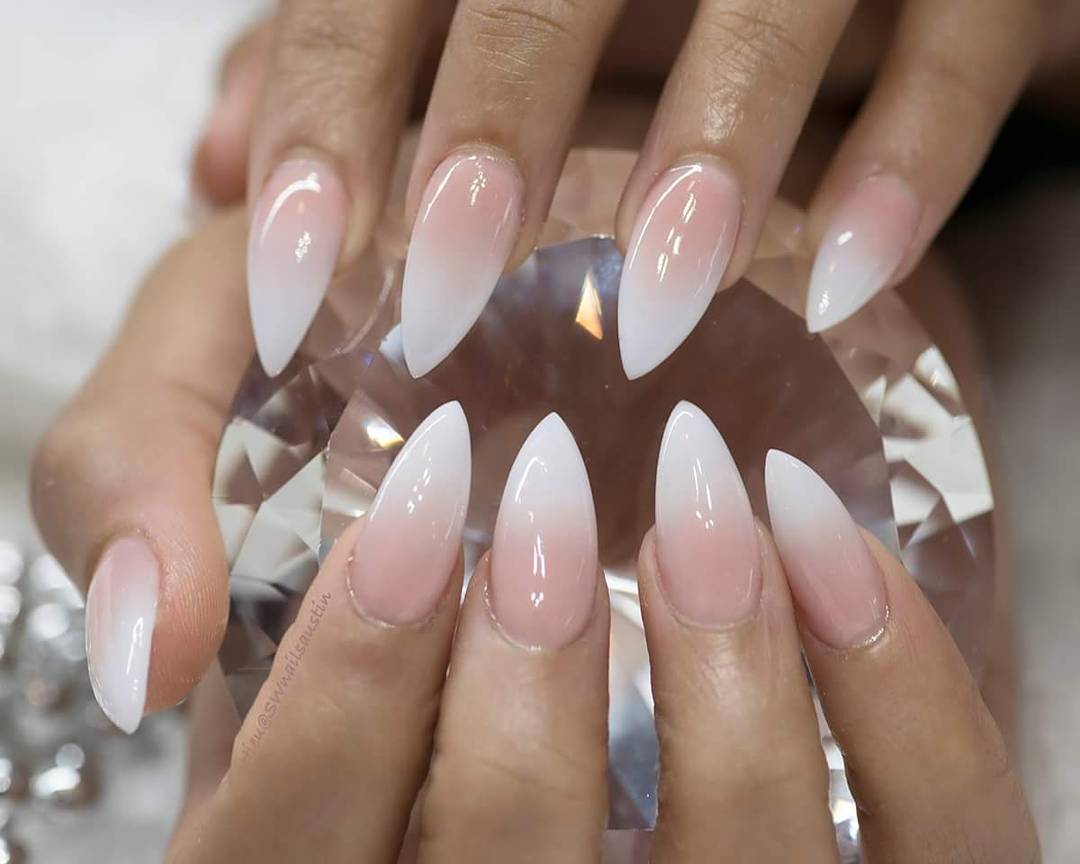 This French Manicure ombre nail art is far the best of all ombre! As you can see, white has been used on the tips of the natural coloured nails which is French manicure. This can be used for any occasions such as brides or even wedding guests as these colours work really well on light coloured dresses.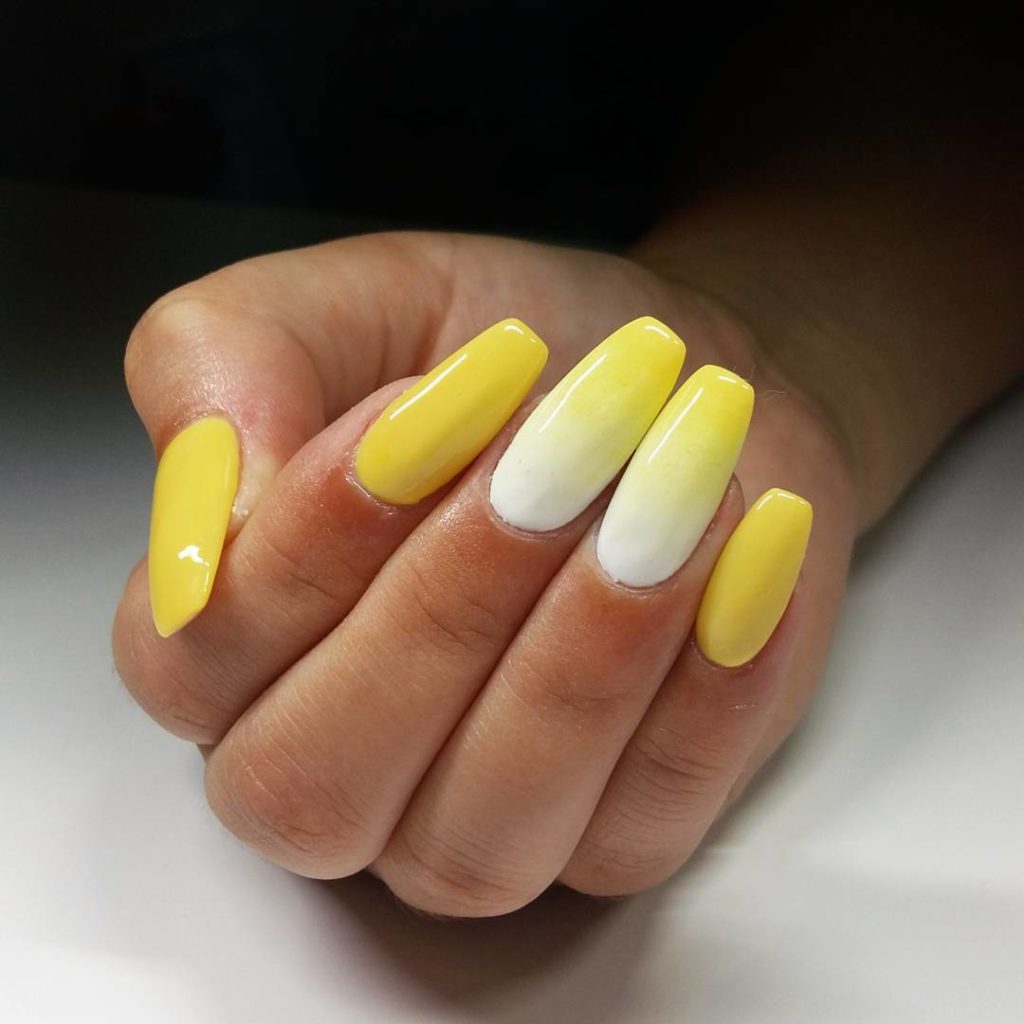 This is a unique yellow ombre nail design applied on two nails using yellow on the tip of the nails which the ombre then leads to white.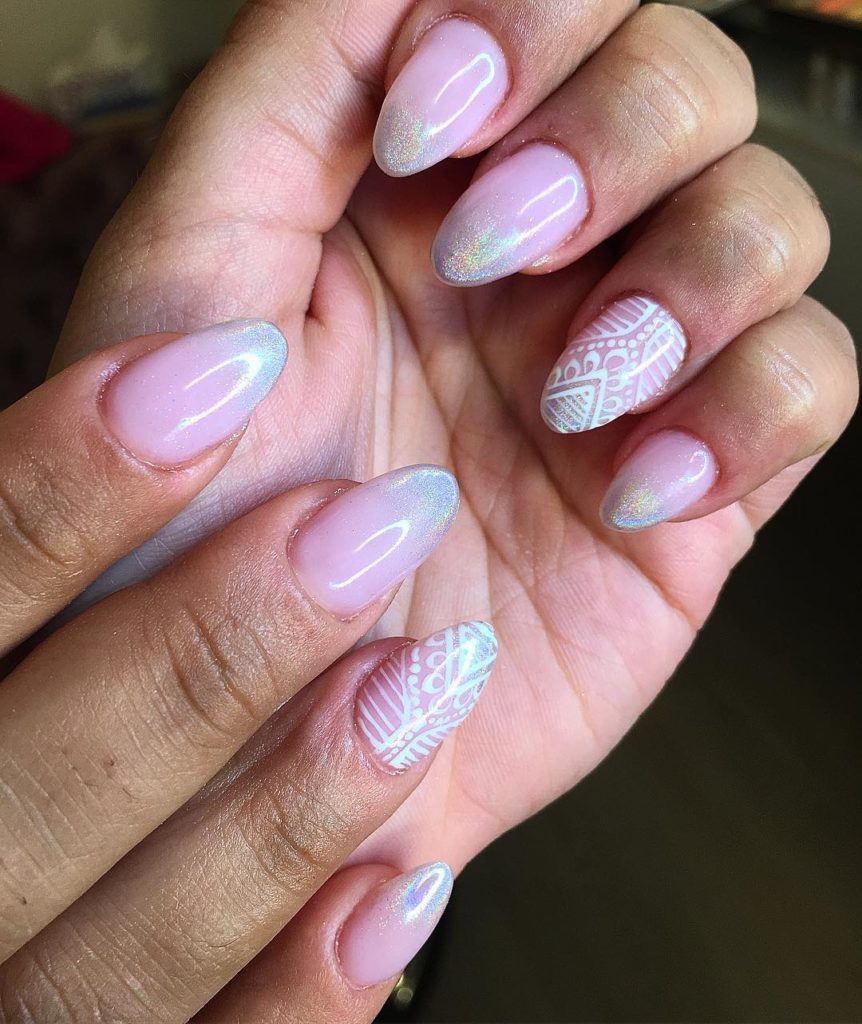 Pastel blue on the tips of these beautiful almond shaped nails which is then worked through to a pastel pink shade. Gorgeous hand painted designs in white to create this unique look on those ombre nail designs! Add a soft gold glittery nail coat for more shimmer.