Toenails and pedicure design ideas are quite trendy and could be used throughout the year as they are quite cool and different.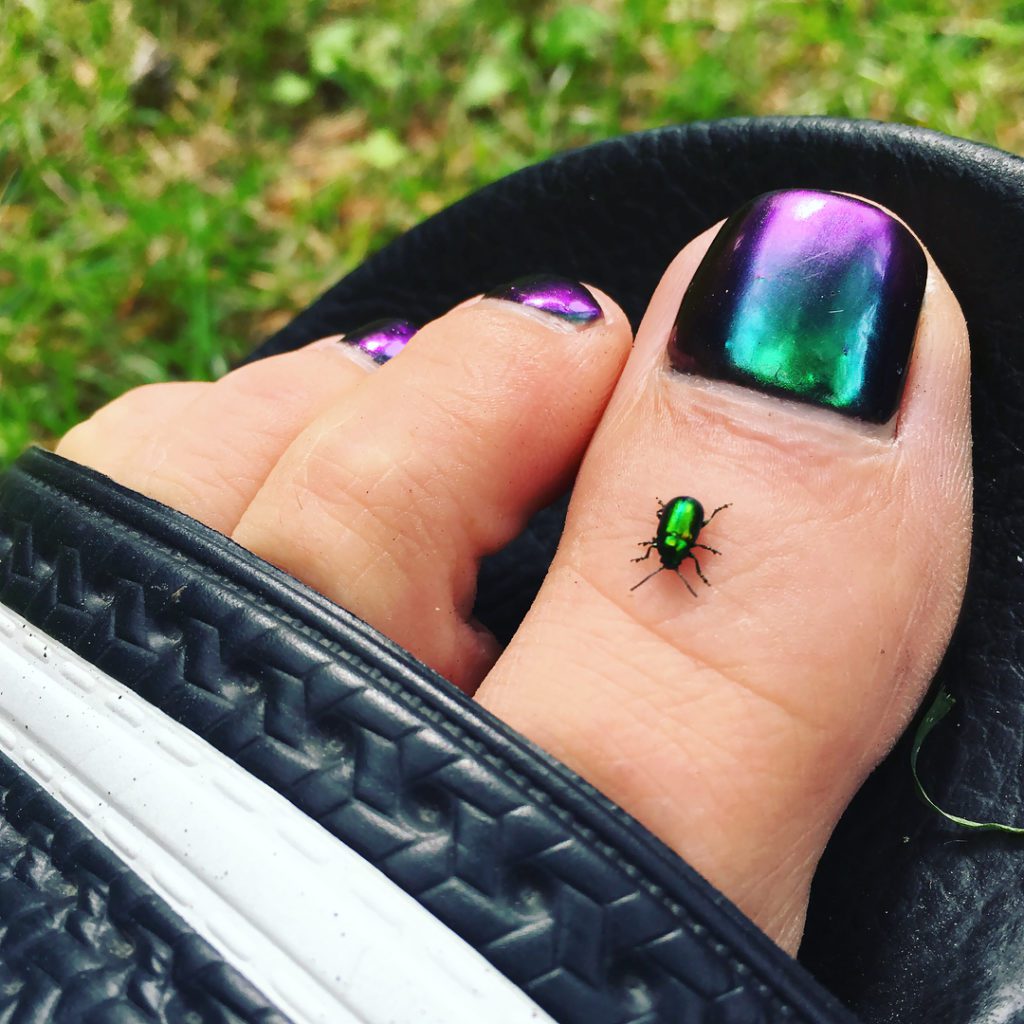 This is a mixture of colours put together to create a galaxy look. Rather than having a plain colour on your foot nails, why not try this for a change.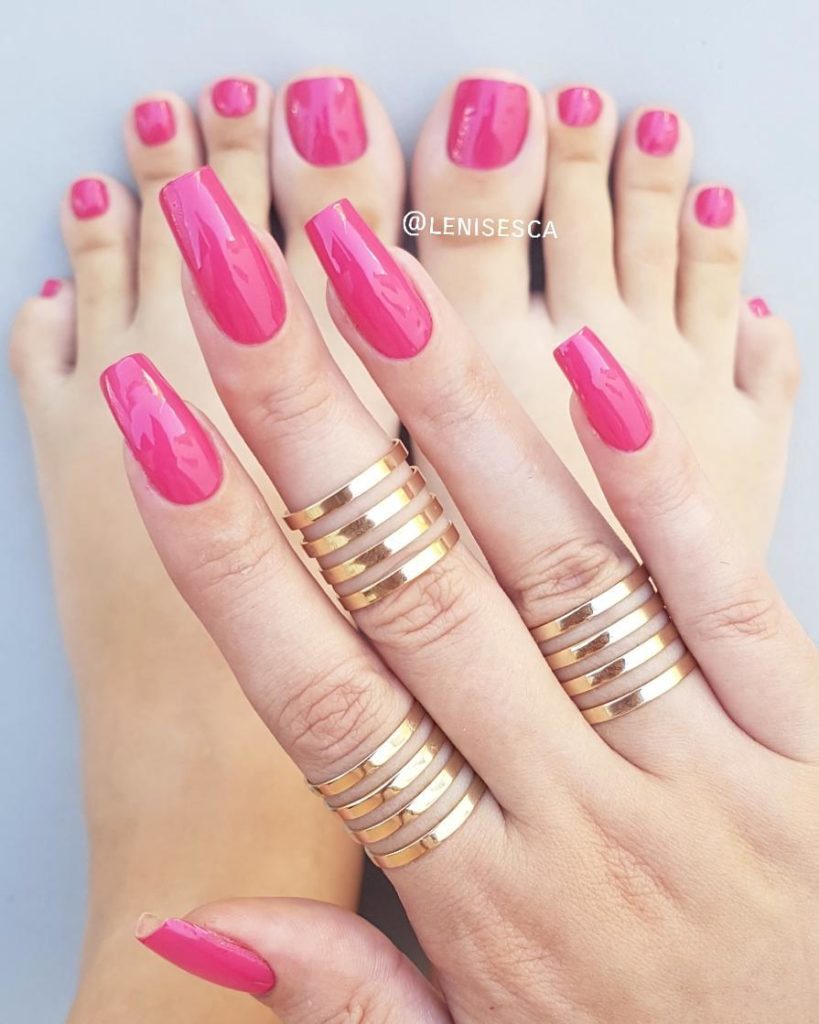 Having fuchsia pink for your manicure or pedicure is always nice throughout the year. Whether it is summer or winter, this colour would go with any colourful clothes as well as black clothes. As we all know, black goes very well with fuchsia pink!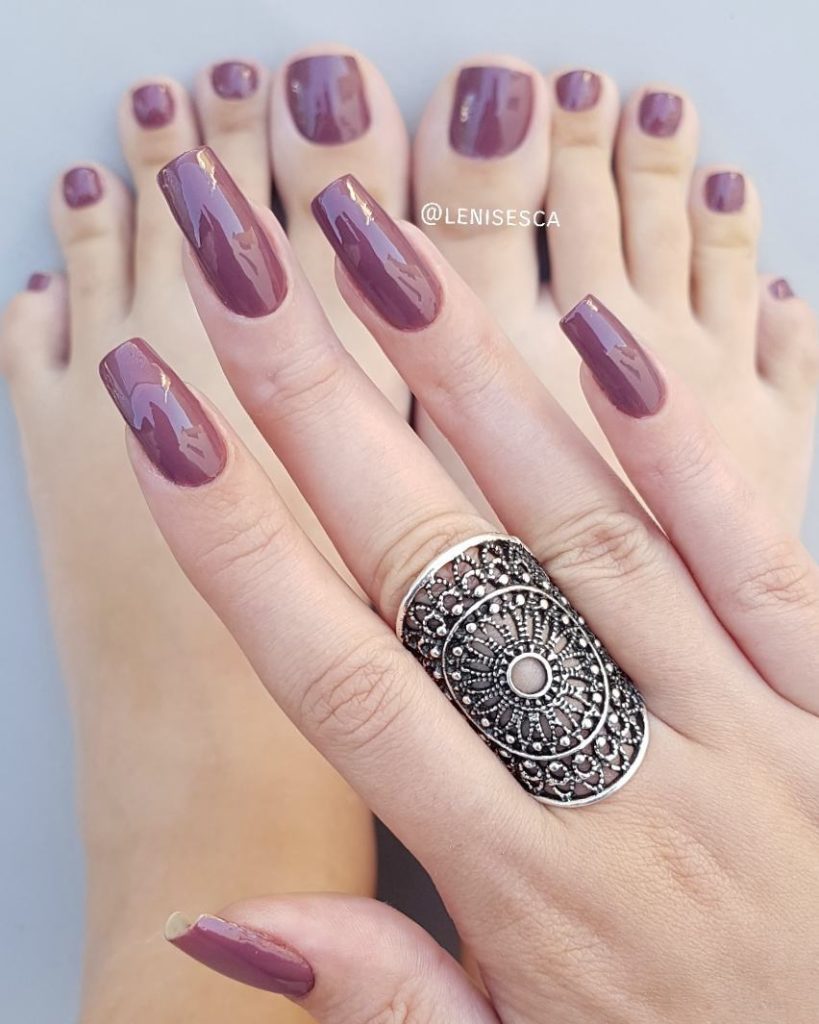 Grunge nails is a 90s beauty and is making a solid comeback. This is a perfect colour for winter season. This is a perfect transition from summer to fall nail look with this colour.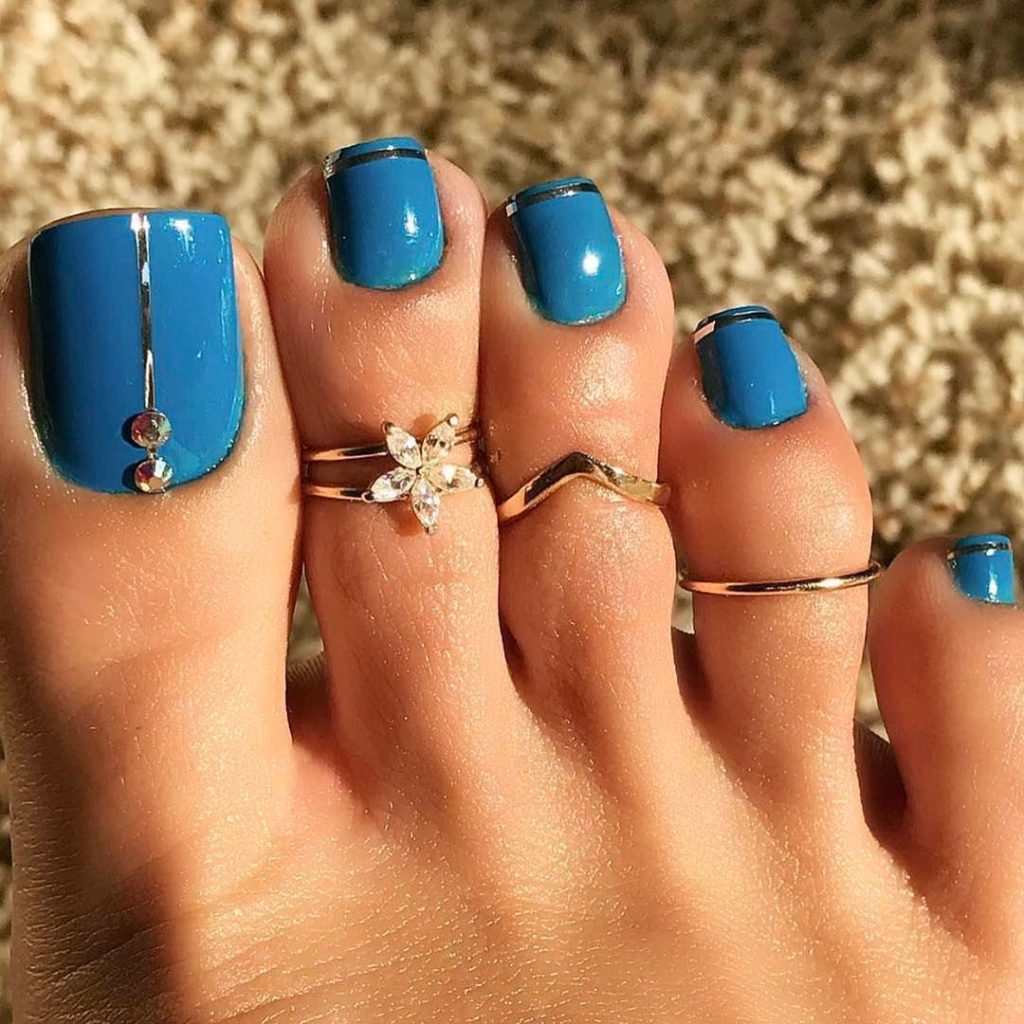 Nice blue foot nails with gold stripes and rhinestones to give that chic look. This can be a beautiful to be worn in summer, on holidays, at the beach which gives a nice contrast to the sand. Adding details shows that chicness and wearing toe rings is always a plus.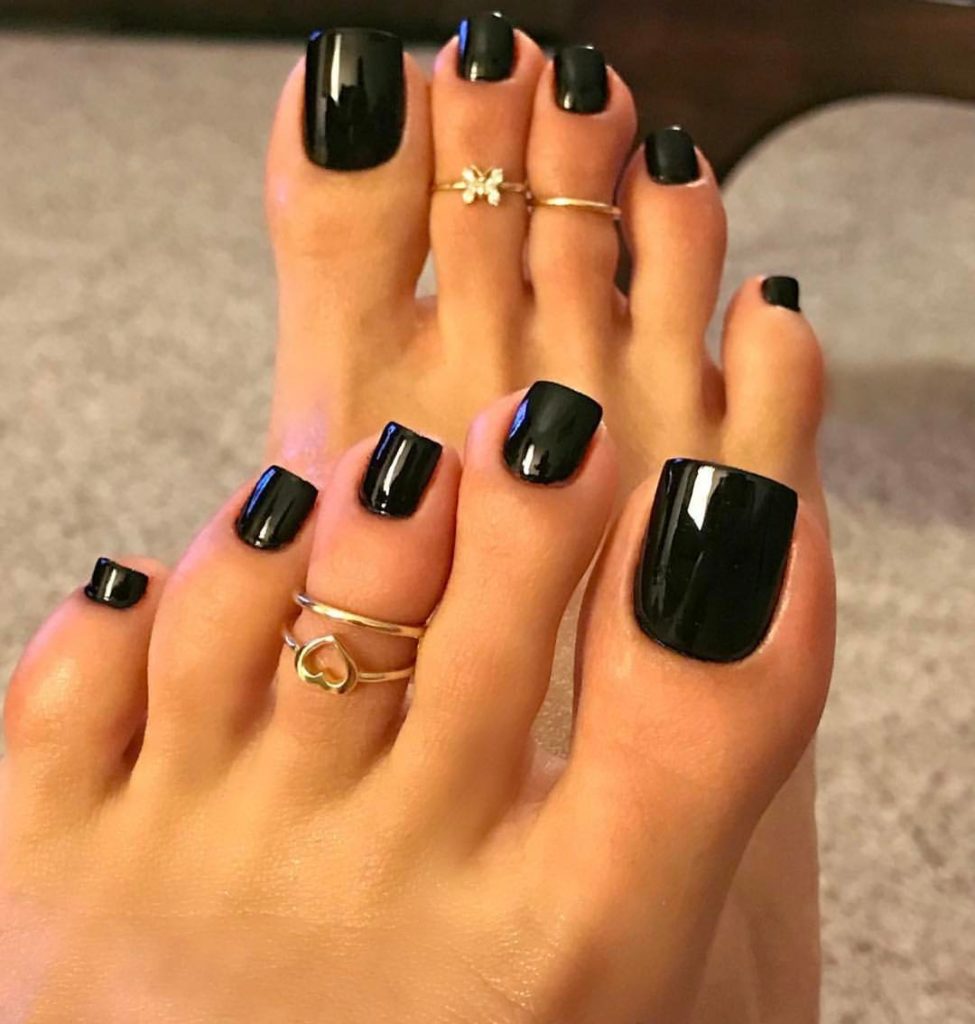 Beautiful black glossy pedicure is always the best when you can't decide on a colour.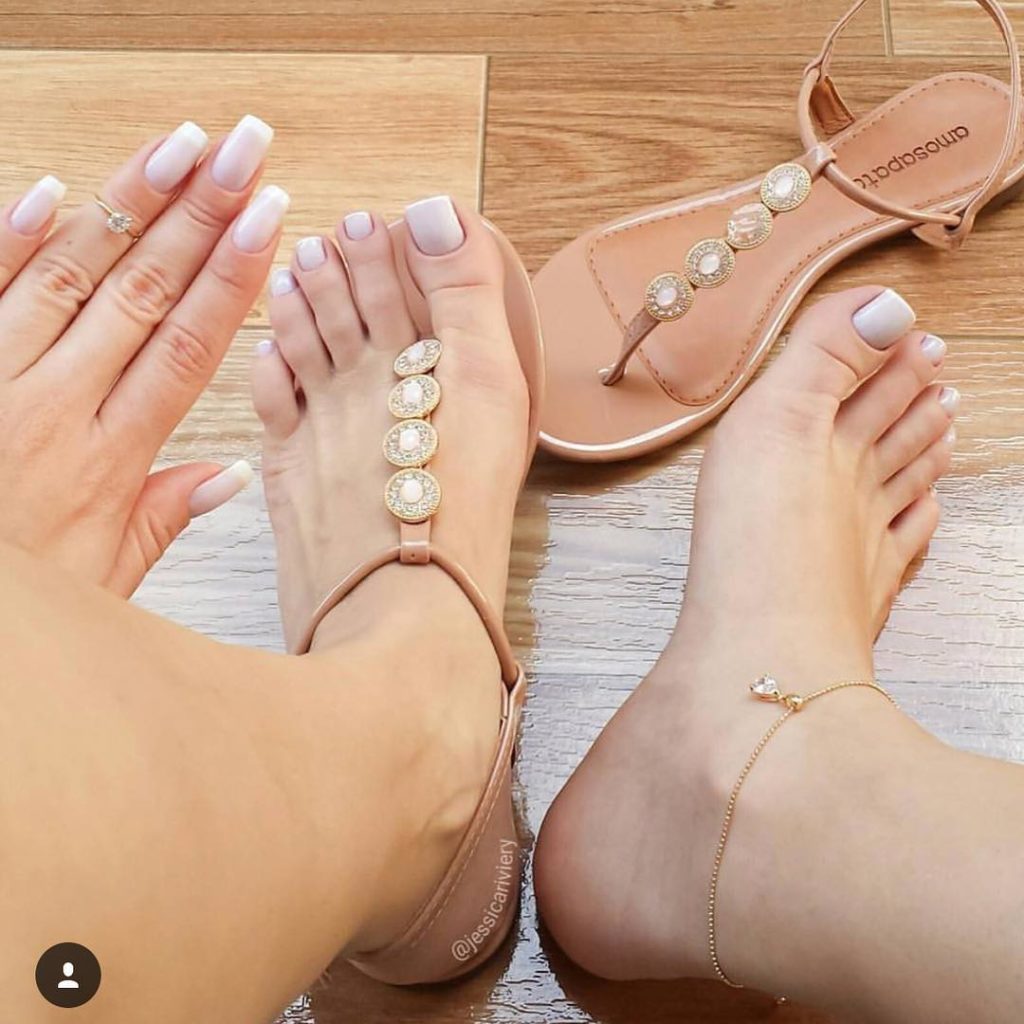 Matching your foot nails with your manicure always look great when you wear sandals in summer. Neutral colours such as cream, white, light grey are always great.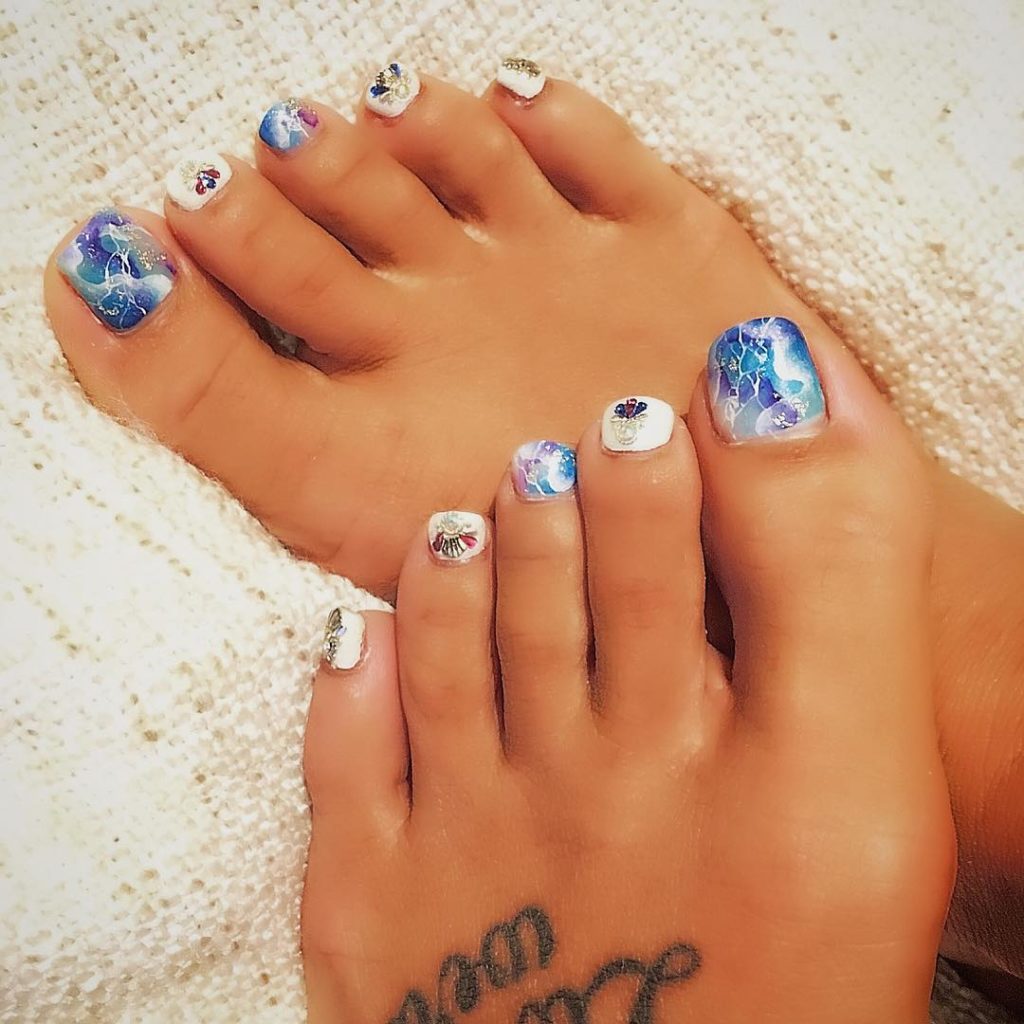 This is a beautiful white and blue foot nail art which reminds of the summer, sand and sea. Abstract art is applied here on the nails as it can be different to be not always perfect and symmetrical.
More trendy nails art designs that are quite similar to the ones above can be found on the following link: http://www.gazzed.net/beauty/12-unique-trending-nail-art-designs-2017-13199/