Baby shower cake is the sweetest way to celebrate the expected birth of a baby with a shower of gifts to the mother. Designing a baby shower cake can be daunting at times as they are so many designs out there to choose from. However, we have picked for you some of the popular baby shower cakes as well some those that are quite different than the usual ones.
Choosing a theme for your baby shower is another decision that needs to be made. Here are some ideas for you.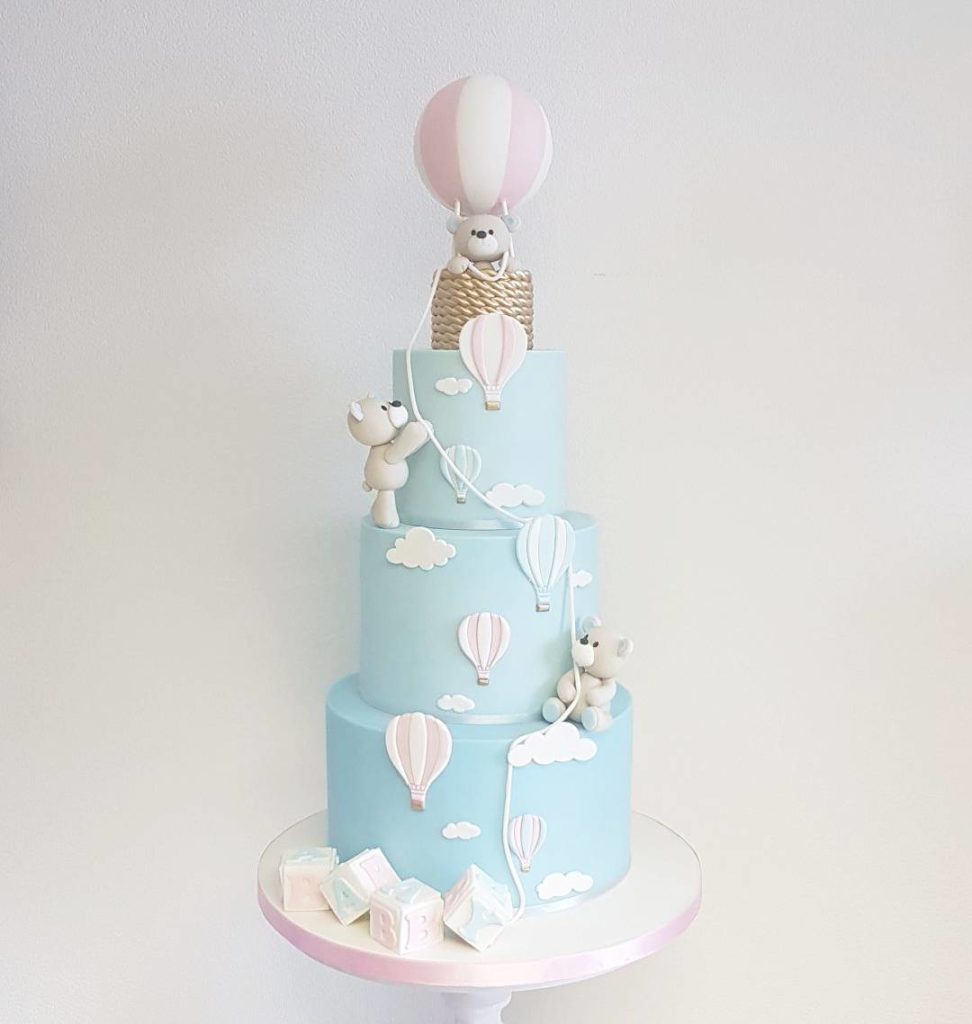 This is a mixture of pink and blue colours, which would be a perfect a colour combination for a gender reveal party. Hot air balloon baby shower cake is a cute theme with balloons, clouds and small cubs climbing up a three-tier cake.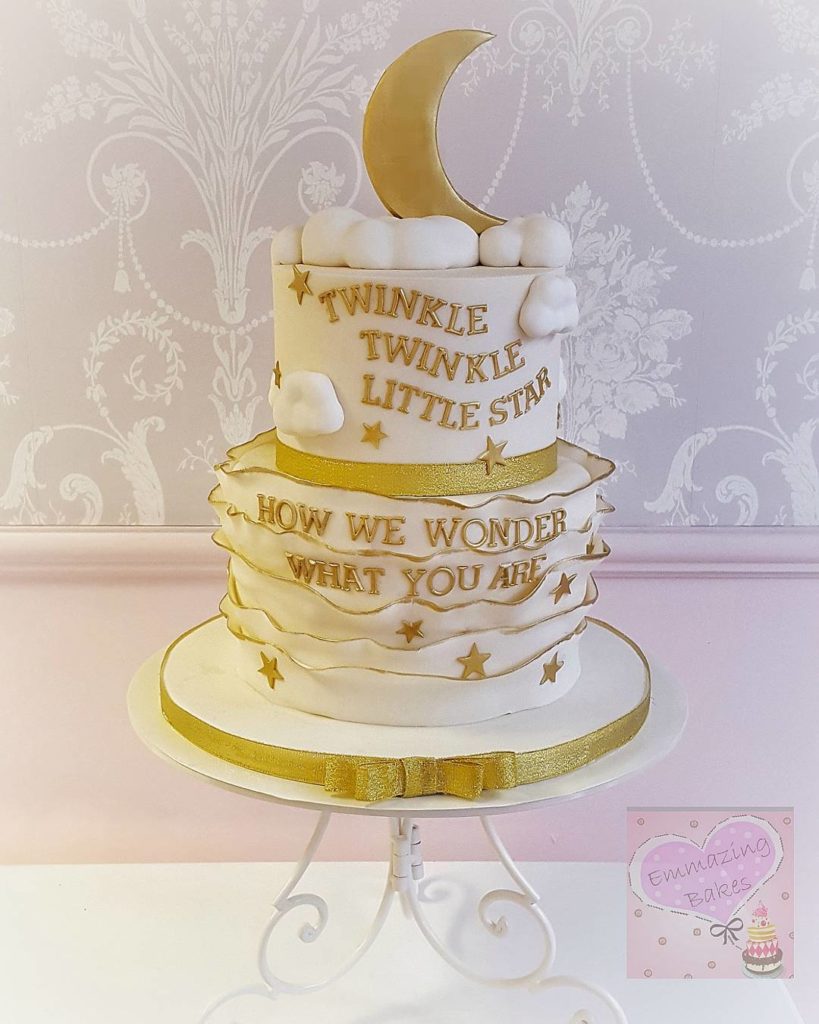 Twinkle twinkle little stars, how we wonder what you are? Another cake designed to find out the gender of the baby. Clouds, moon and gold stars make this cake look gorgeous with just white and gold colour theme.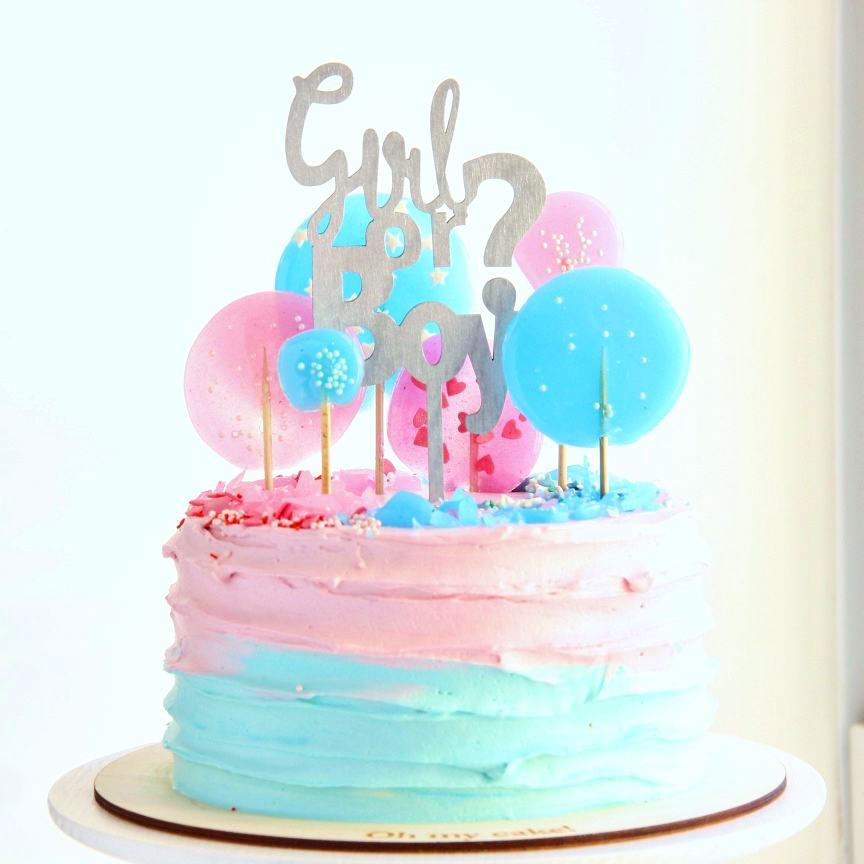 Is it a little girl or boy? A simple cake with a silver cake topper to question the guests at the party before cutting the cake is another awesome idea for a fun gender reveal party.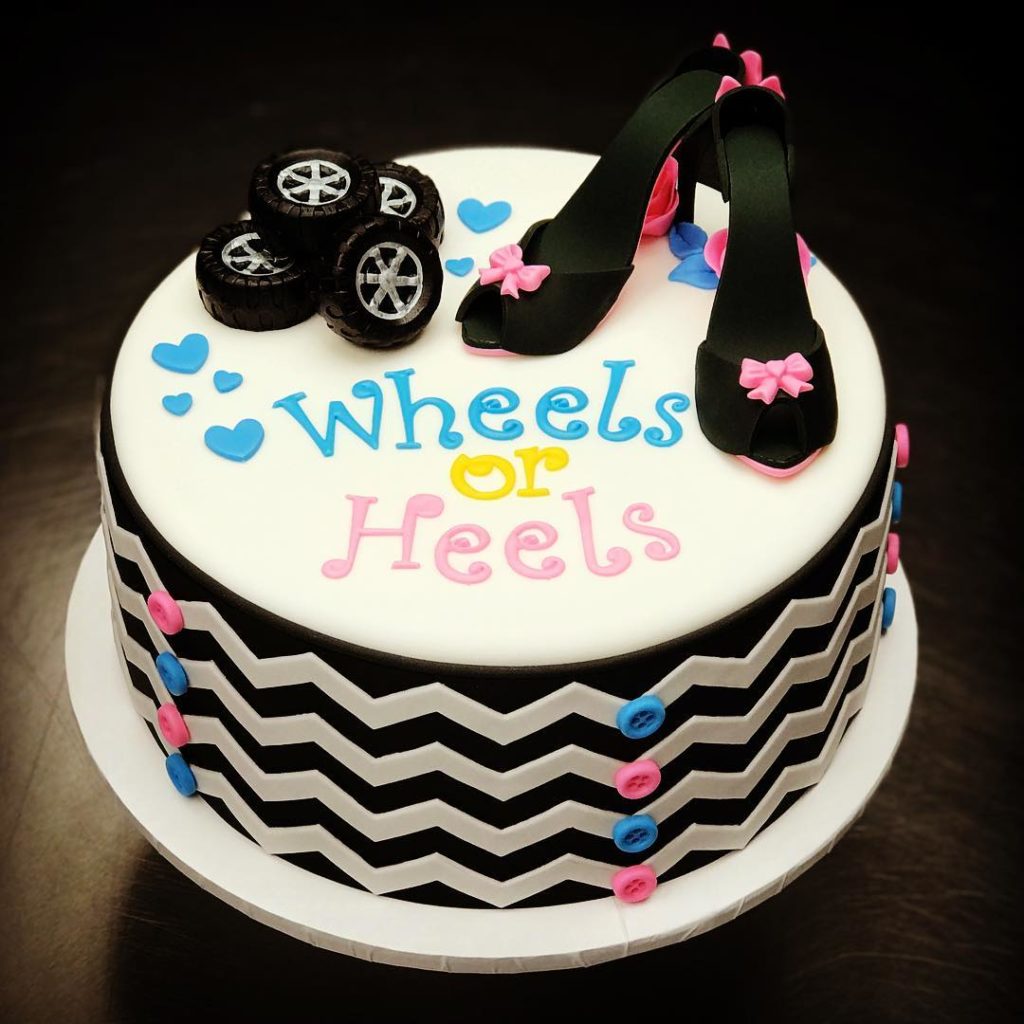 Wheels for boys or heels for girls? As boys love cars and girls love heels, a more contemporary baby shower cake idea for your gender reveal party.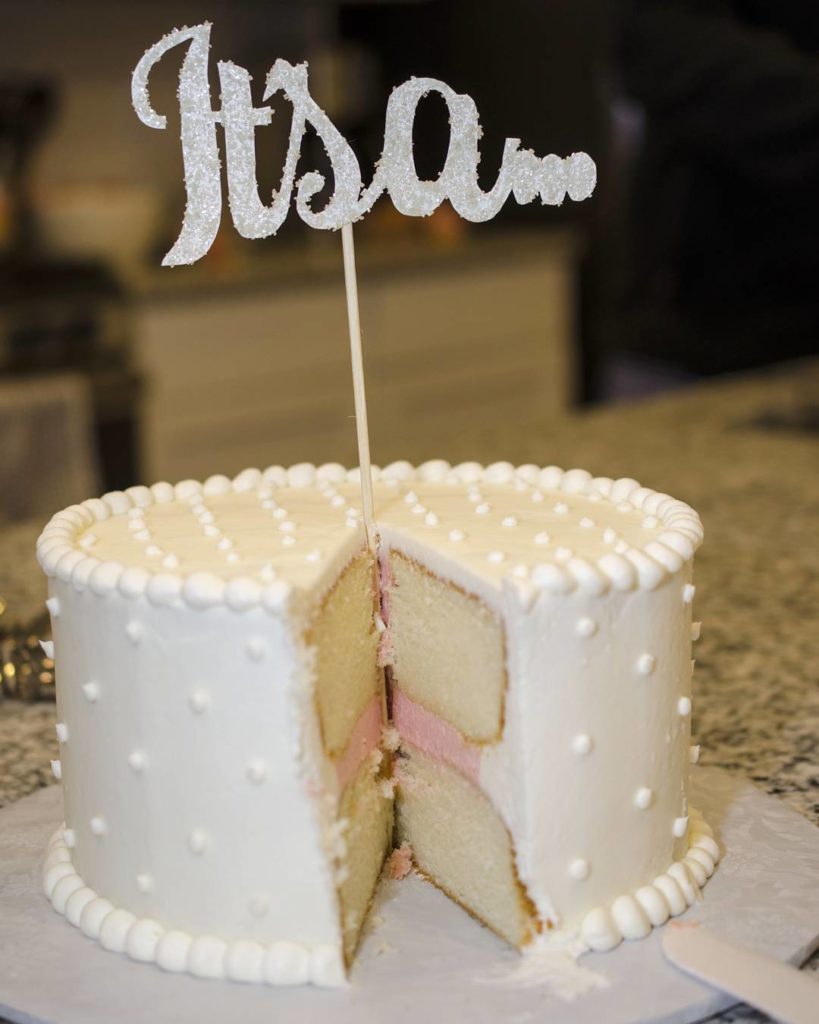 When you go for your scan, kindly ask your practitioner not to mention anything about the gender of your baby and to write down on a piece of paper whether its a boy or girl. Then, take the sealed envelope to your cake lady who would then do the trick.
On the day of your baby shower, you will find out the gender of your baby when you cut your cake, by having a pink or blue layered cake as shown on the picture above.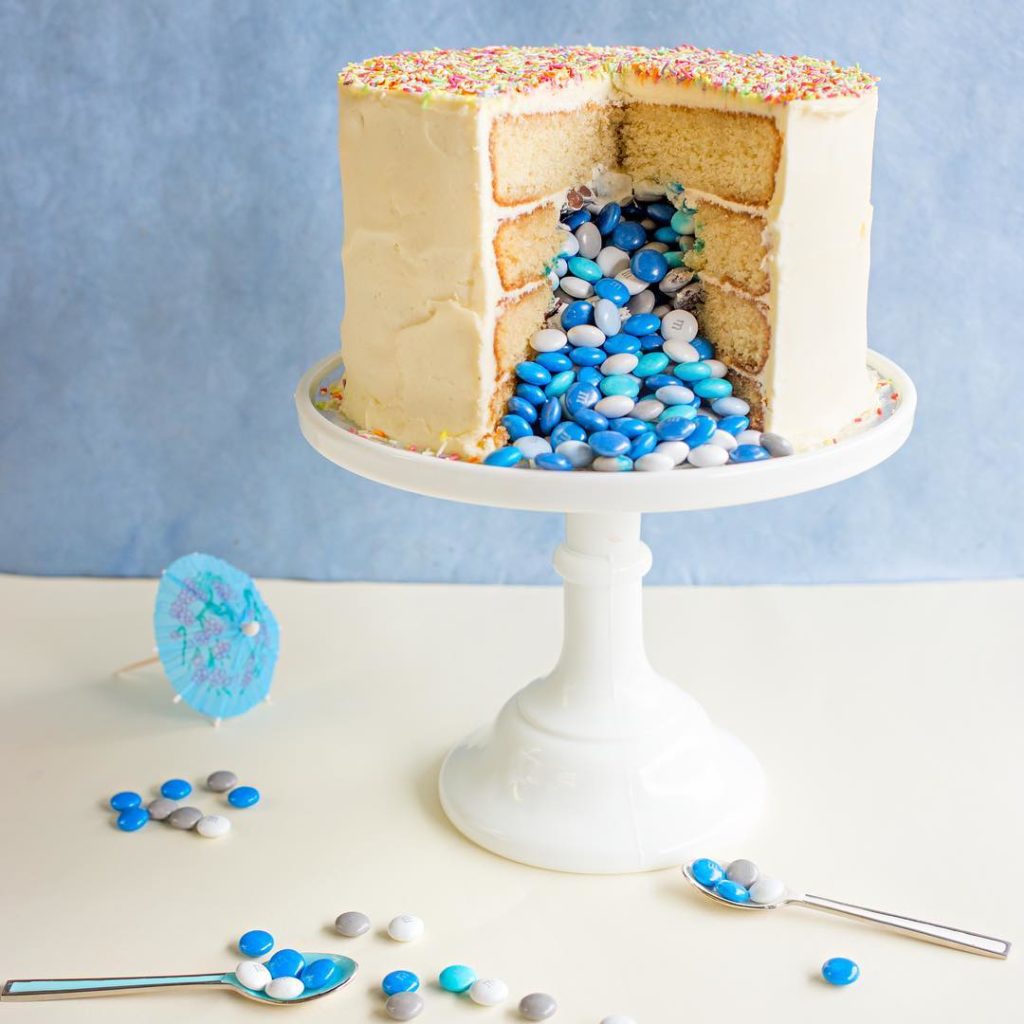 You can also have a piñata cake at your baby shower with pink or blue smarties to reveal the gender of your baby.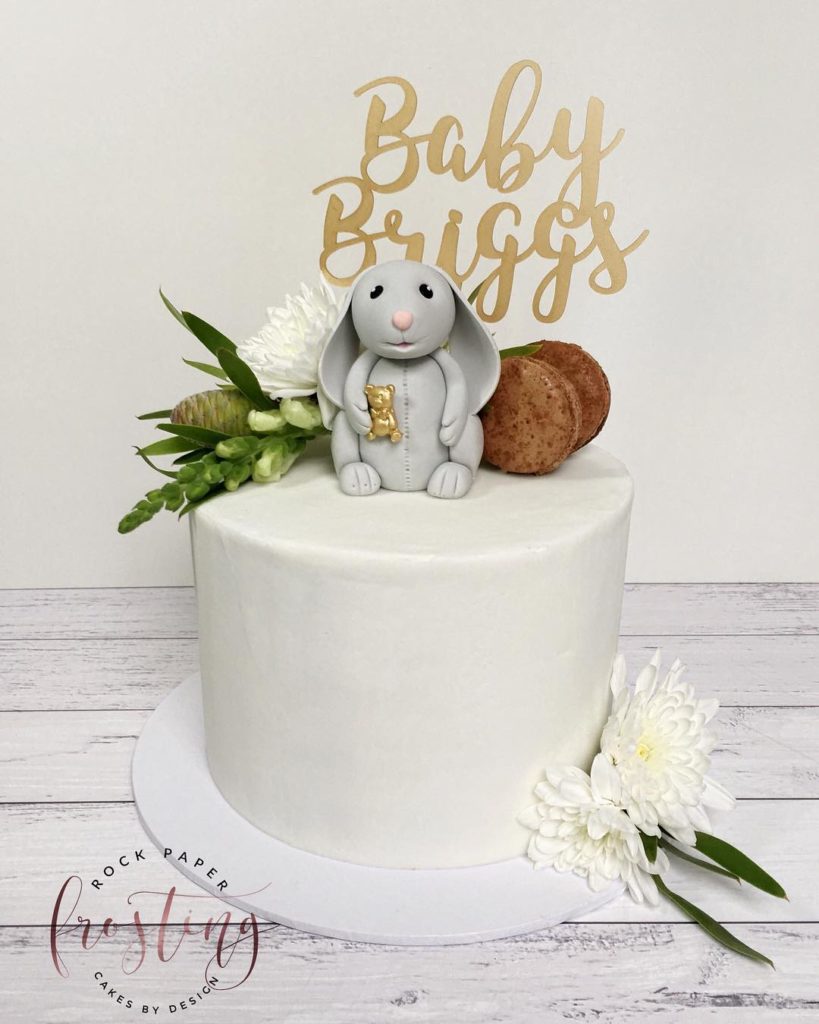 You can also go with a neutral coloured theme such as shown on the picture with cute toppers.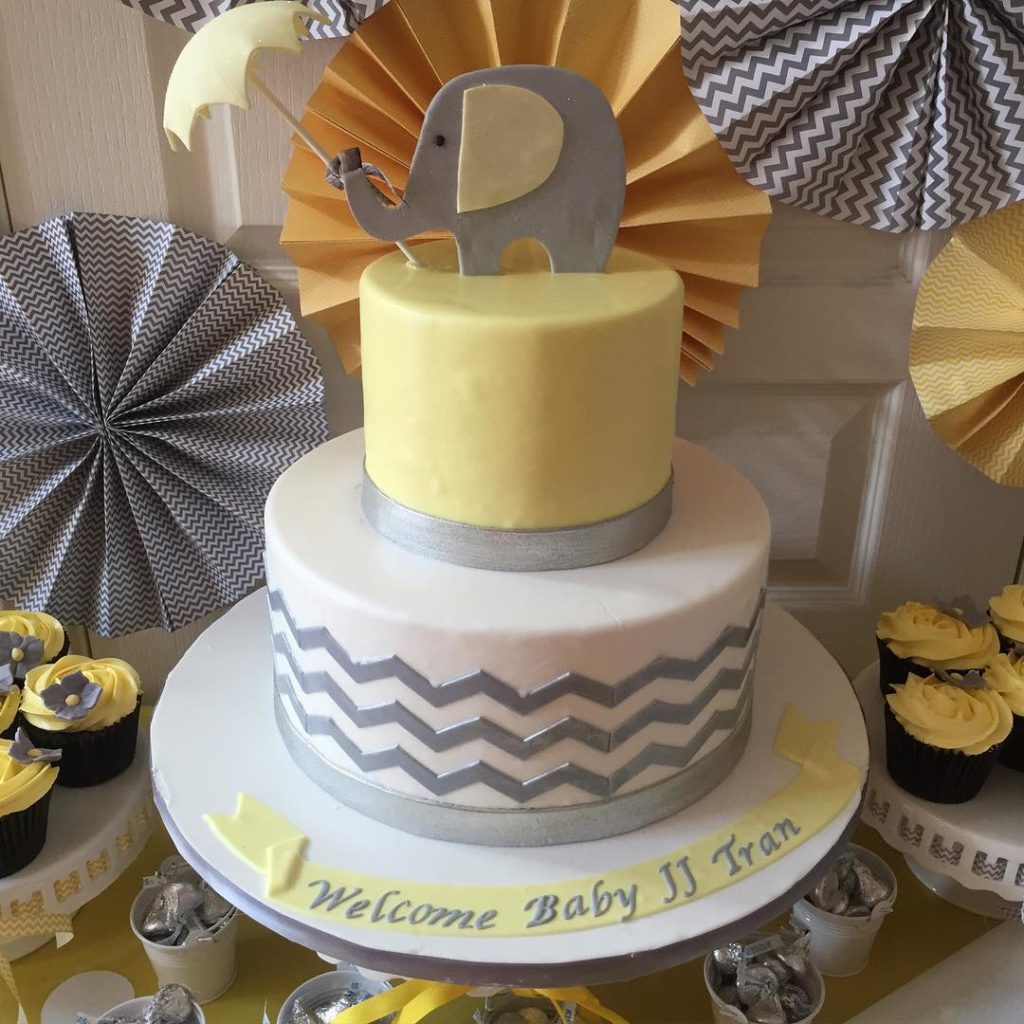 One popular theme for baby shower that has been there all the time is the baby elephant. Neutral colours such as grey, yellow and white are a great combination. You can have a baby shower party and not reveal the gender which is totally your choice.
Chevron gives more of a modern look to the cake.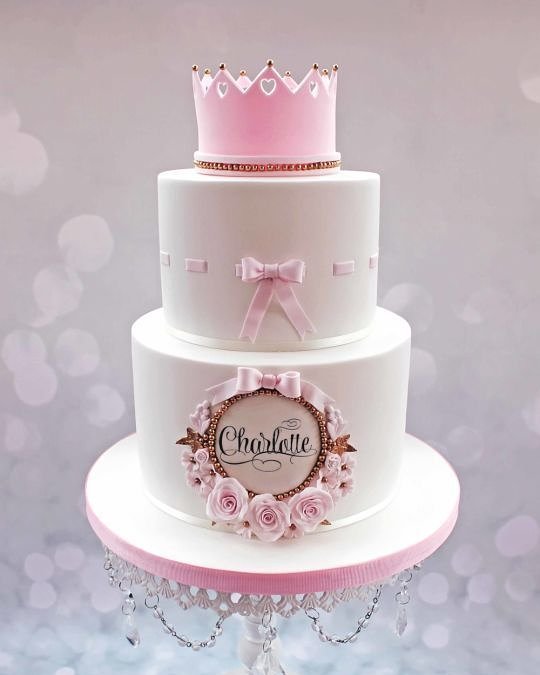 When you know the gender and you have decided on the name of the baby, then you can design a baby cake like this. Ribbons, flowers and bows are perfect for a little girl baby shower cake.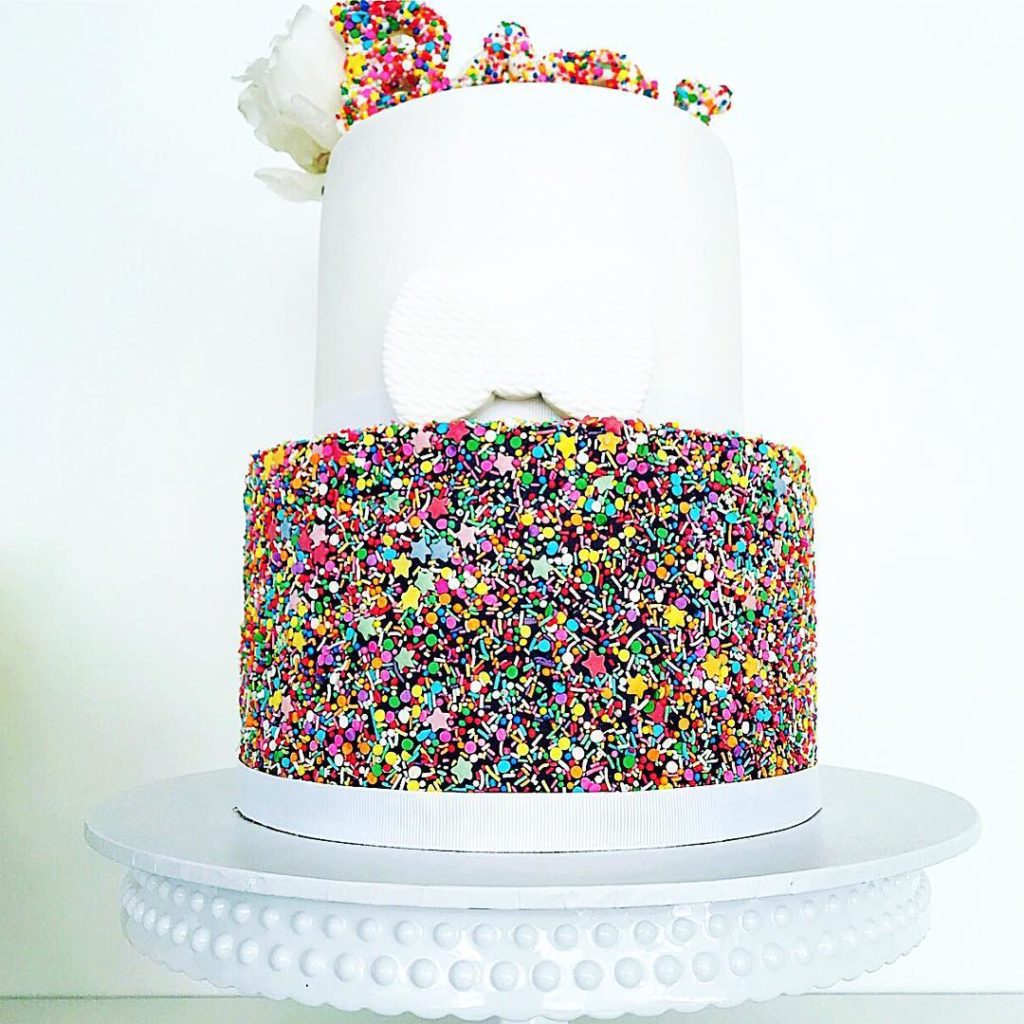 A cute white bow with a white rose for your baby girl makes this cake look gorgeous with the addition of multicoloured confetti on the bottom cake for a chic look.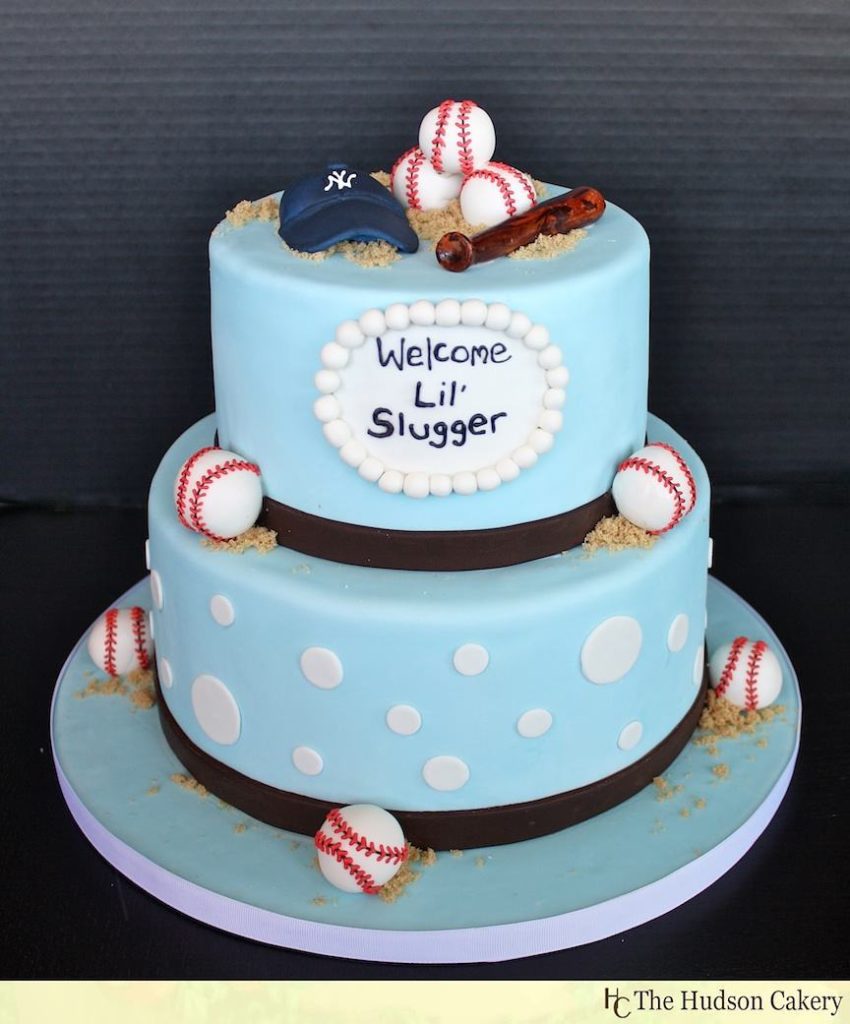 This is the best baby shower cake for baseball lovers. @thehudsoncakery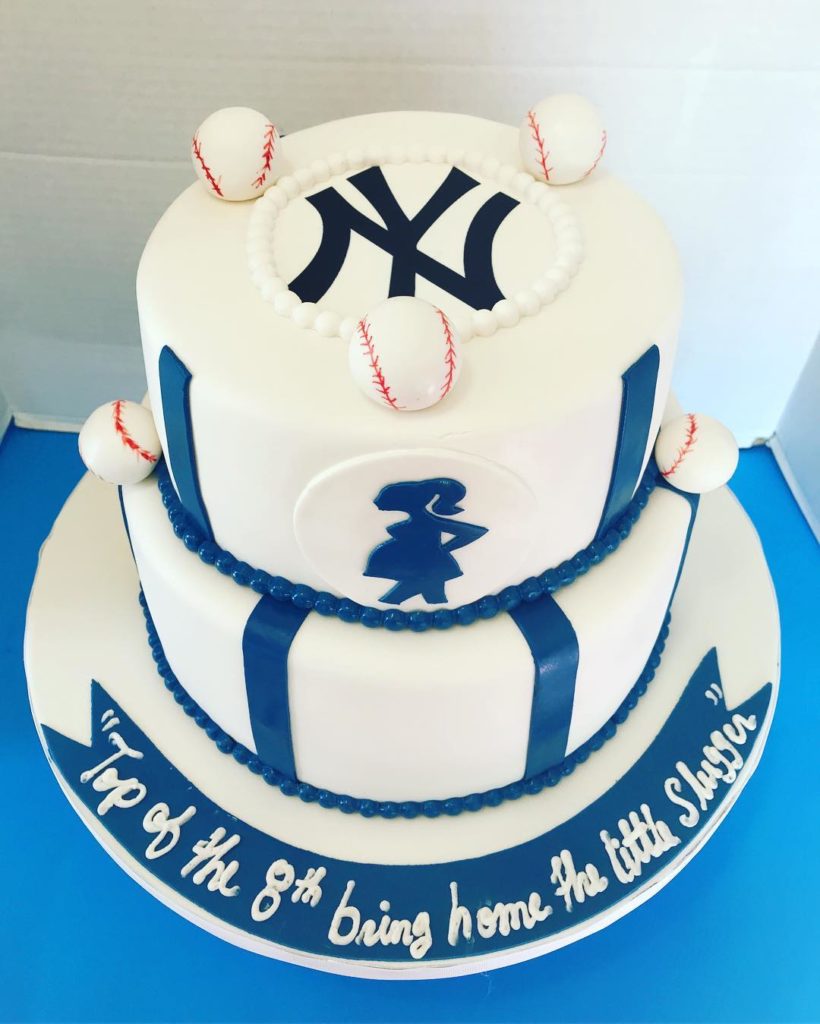 For NY Yankees fans, add a funny line on the cake such as "Top of the 8th bring home the little slugger"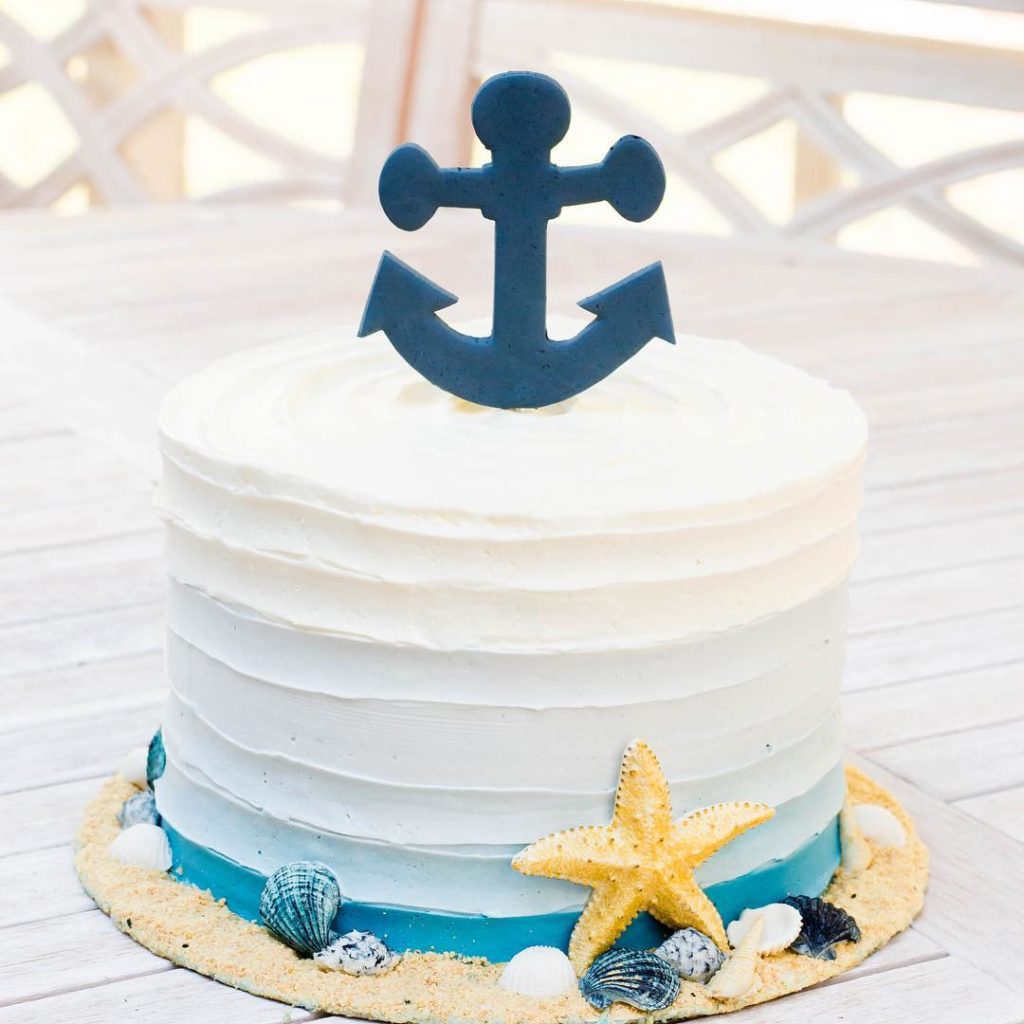 Why not choose a different theme for you baby such as the sea with a nautical cake. Baby shower party by the sea is a great way to celebrate a summer baby.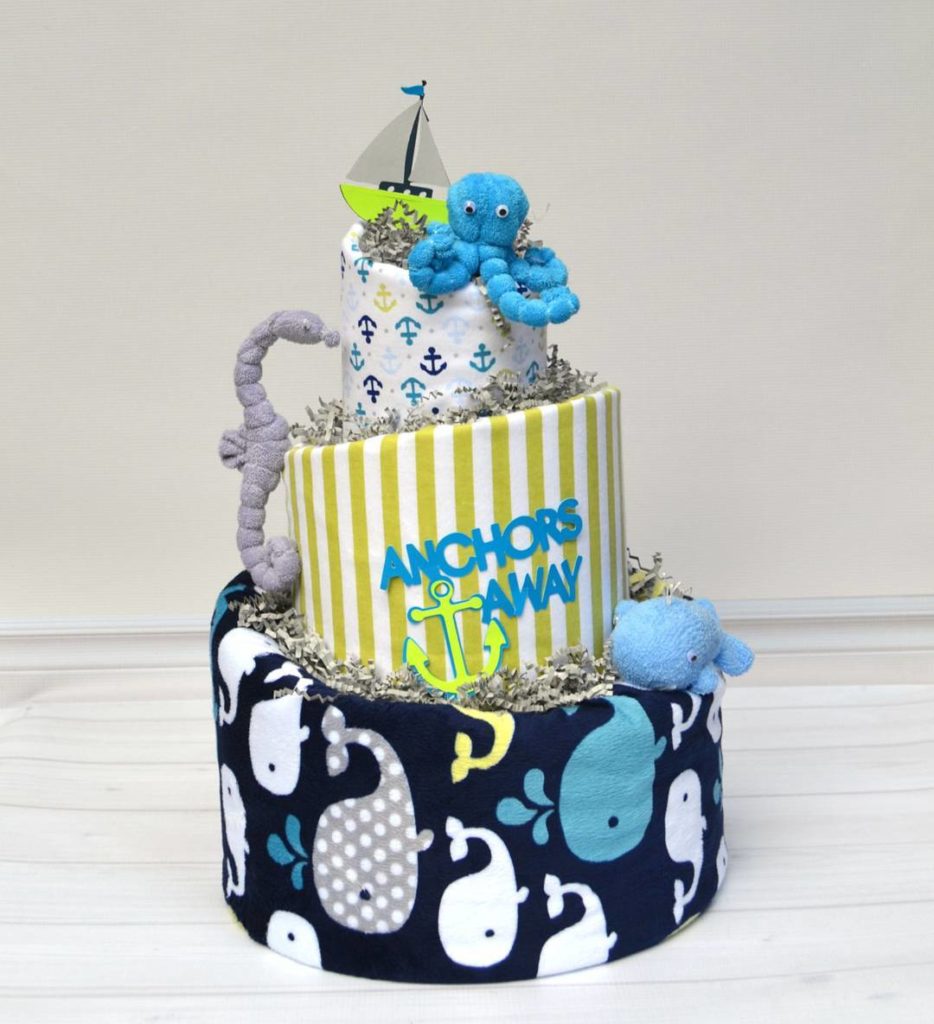 A unique cake for an under the sea theme party for fish and sea lovers, here is the cake you should have.
We hope you have enjoyed reading our article and it has helped you finding the right cake design or ideas for your baby shower.
For more cakes to celebrate Christmas, have a look on our website for Gorgeous Winter Cakes 2017.