Christmas tree decorations has become a tradition in many homes and for many years to celebrate Christmas. By putting christmas ornaments or baubles on the tree along with your loved ones, it makes the tree look beautiful in many ways as it becomes unique to you and your family. When you wake up every morning and see your beautiful tree all nicely decorated, it will make your day! Here are some ideas for you on christmas tree decorations, hope it helps!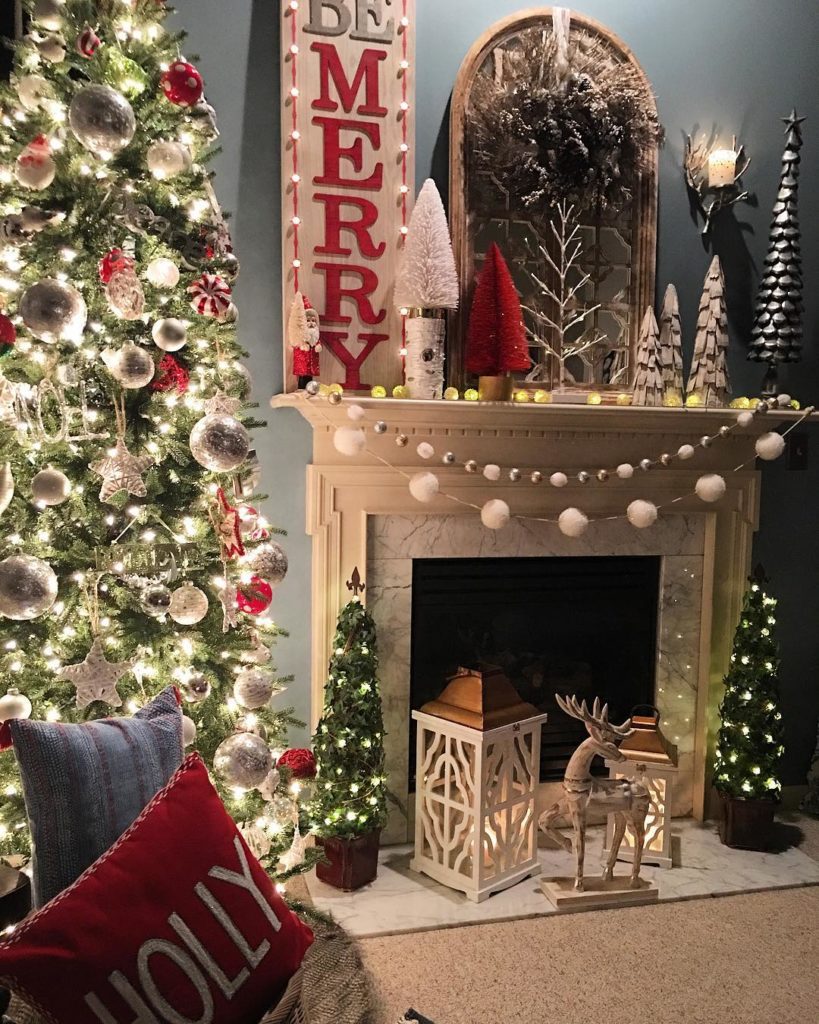 The traditional colours of Christmas are green, red and gold. Green from the evergreen represents the eternal life of Jesus, red for his heart and gold symbolises royalty.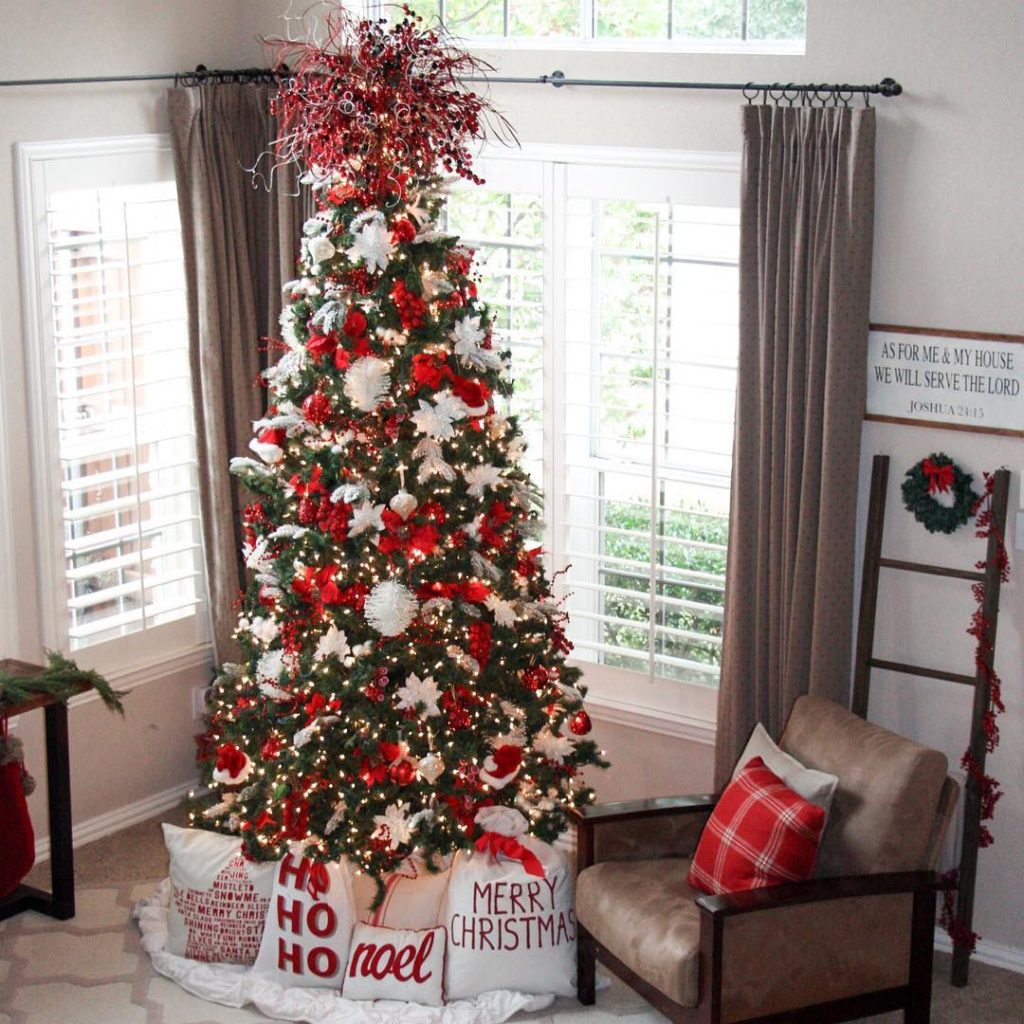 The red decorations on this tree brings warmth to your house even if its cold outside.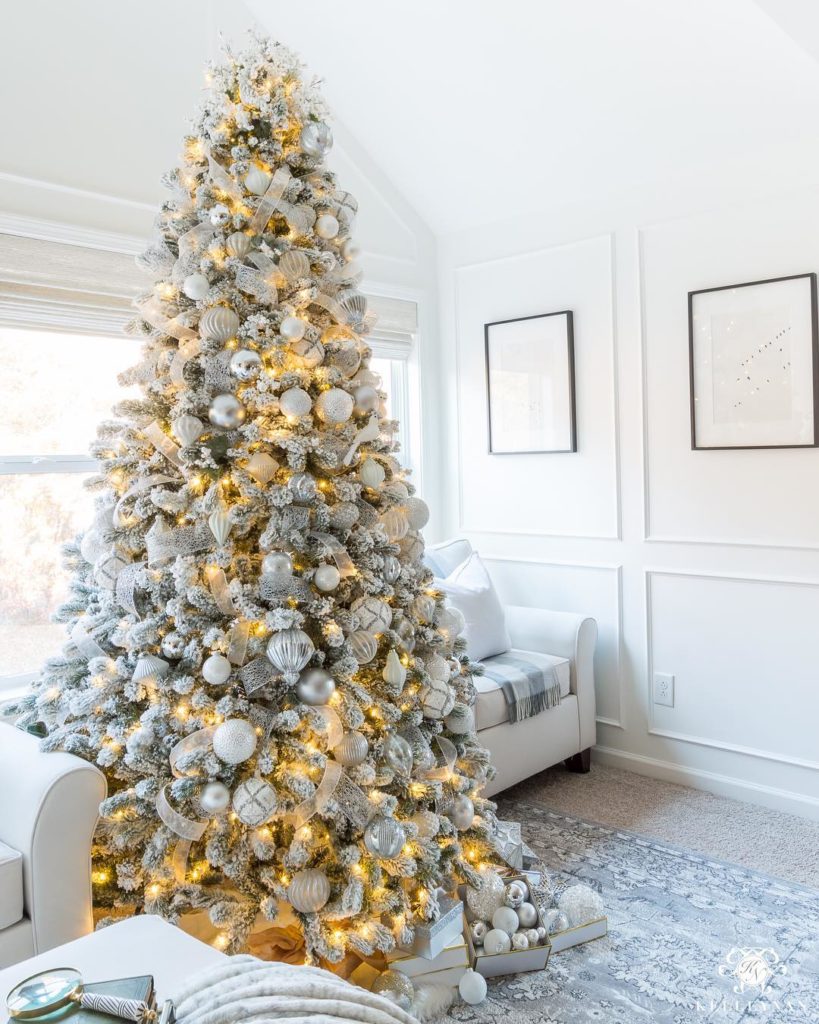 A home is not complete in December without putting a Christmas tree. Beautiful Christmas tree decorations on this frosted tree combines well with the decor around the house. Fill the tree by adding loads of silver and white baubles with light gold ribbons to achieve this.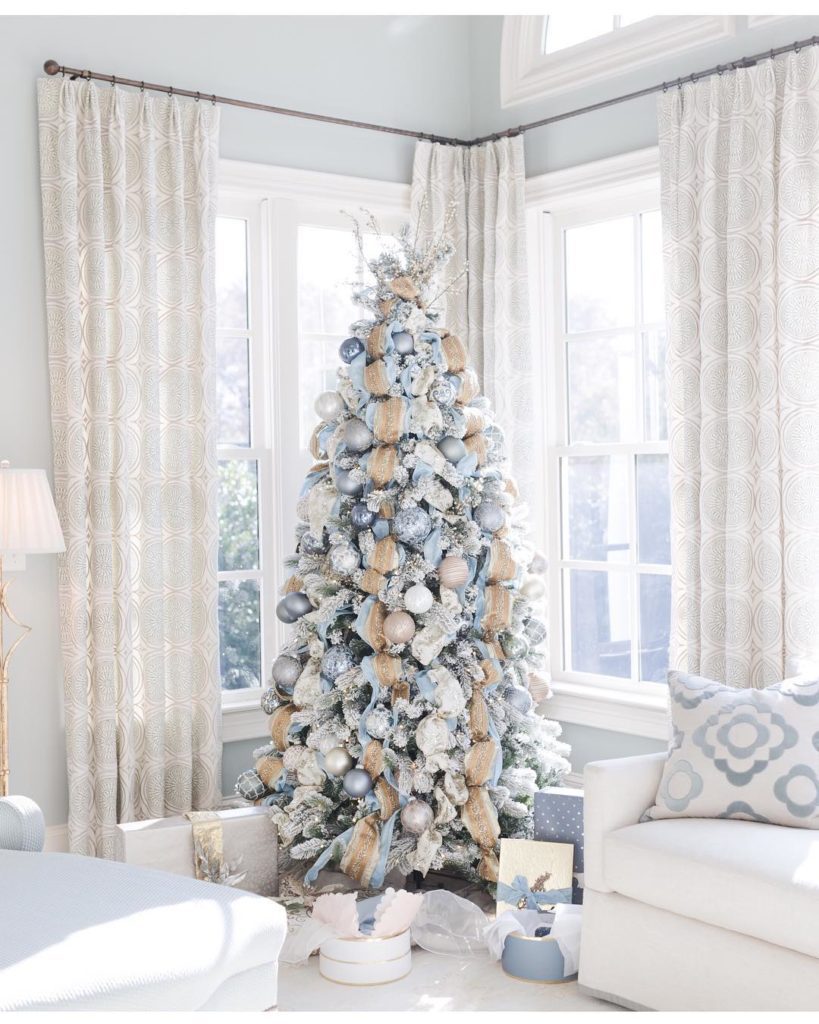 This is another frosted Christmas tree decorations with white, silver and light blue baubles.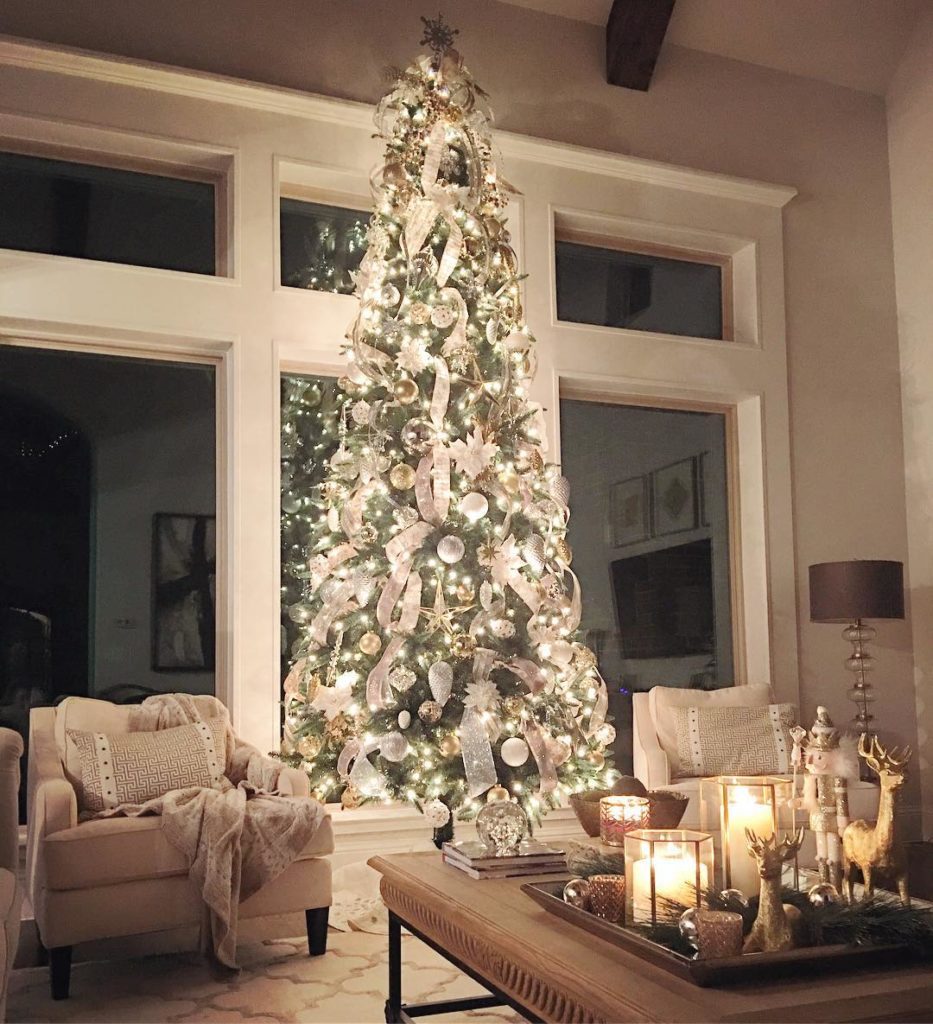 Another classic Christmas tree here with the same idea of neutral colours with the ornaments. Lighten up your candles et voilà!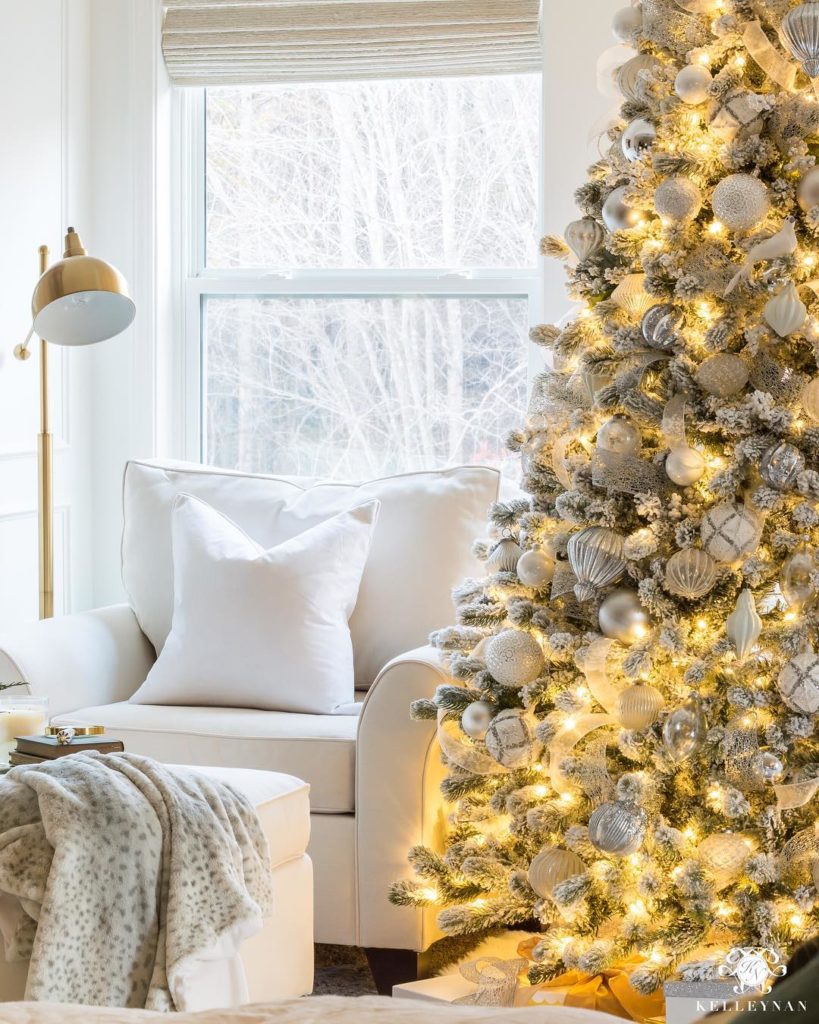 Another beautiful tree well decorated in a flat with subtle coloured ornaments.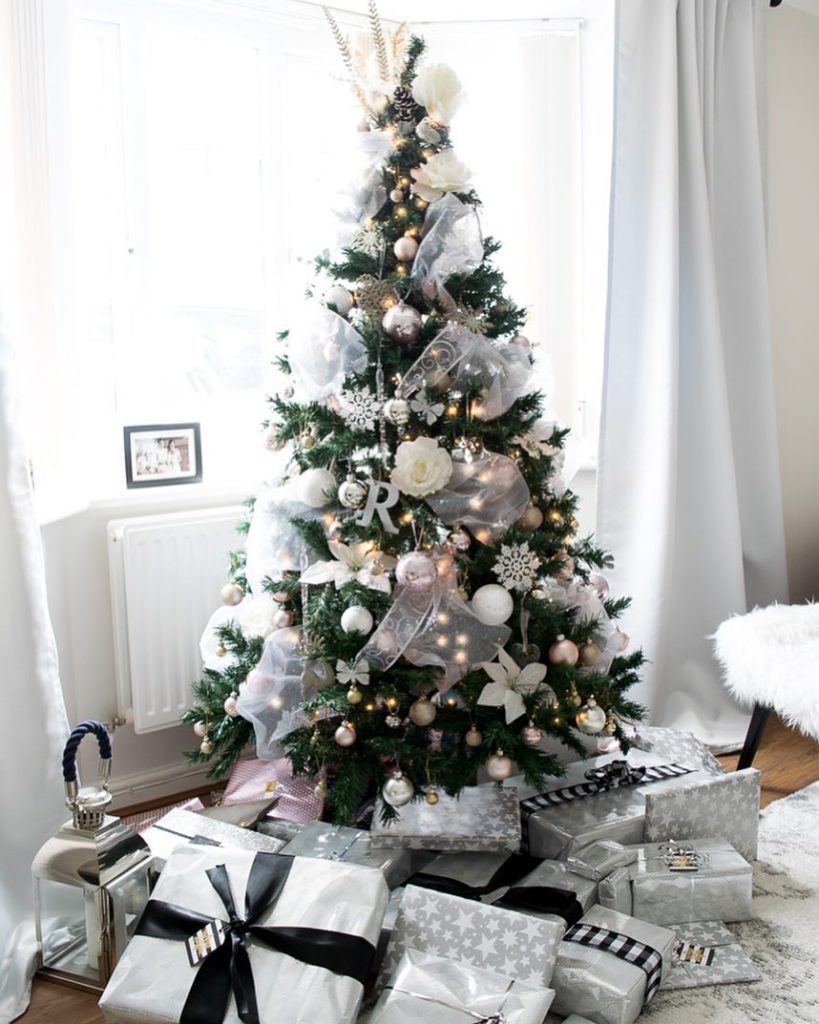 White christmas decorations with soft ribbons and snowflakes with the addition of flowers such as big white roses make this tree very pretty.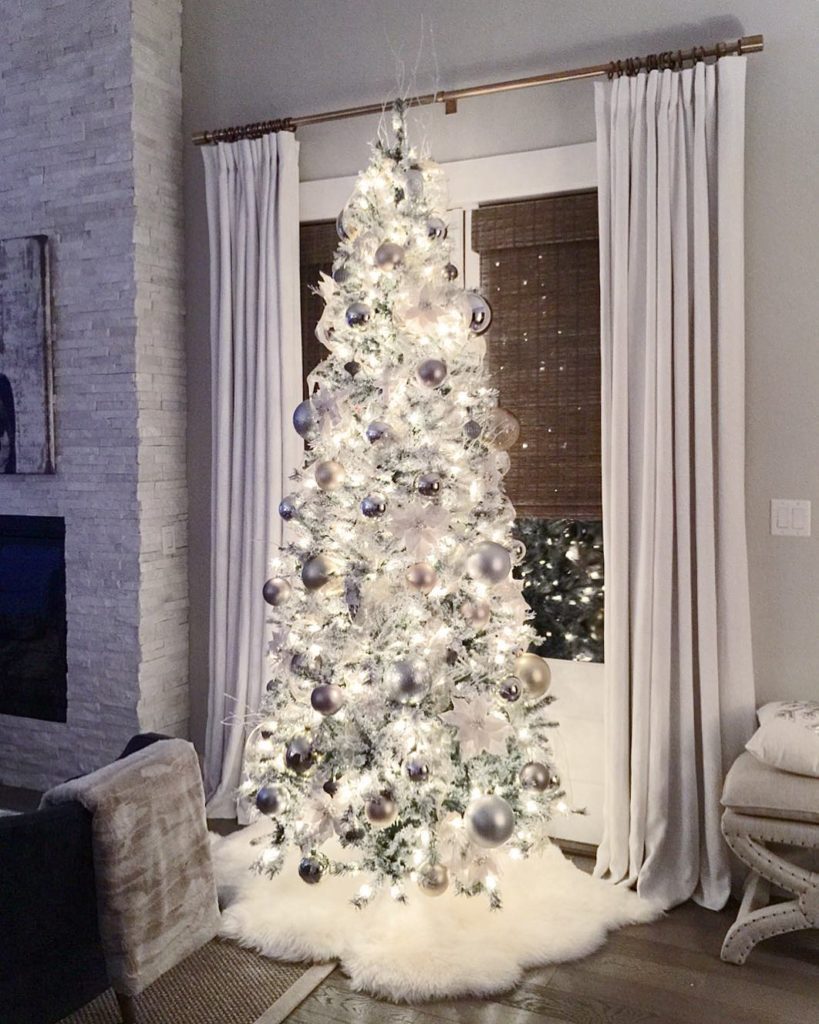 White to represent the snow makes this tree look frosty with the ornaments in silver, matte grey and silver. By putting a white faux fur rug makes the tree look even more snowy!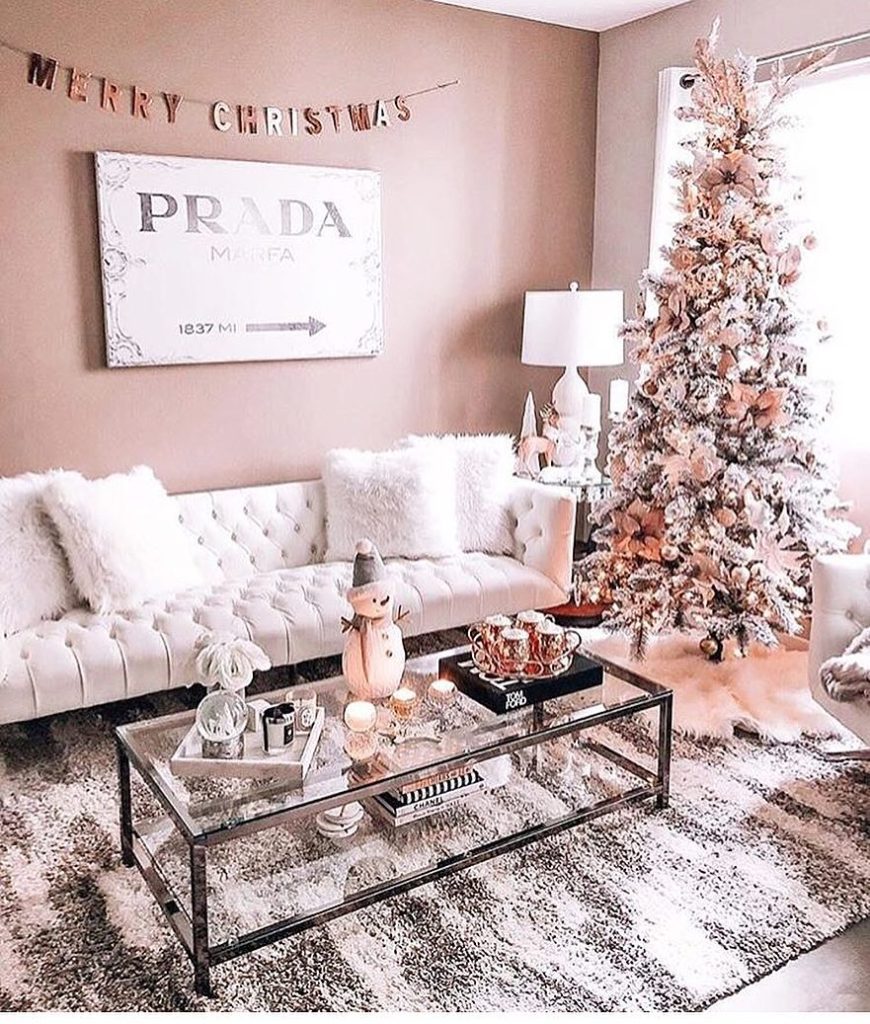 Copper is the new trend! Bring that chic look to the tree by adding copper ribbons and baubles to your Christmas tree.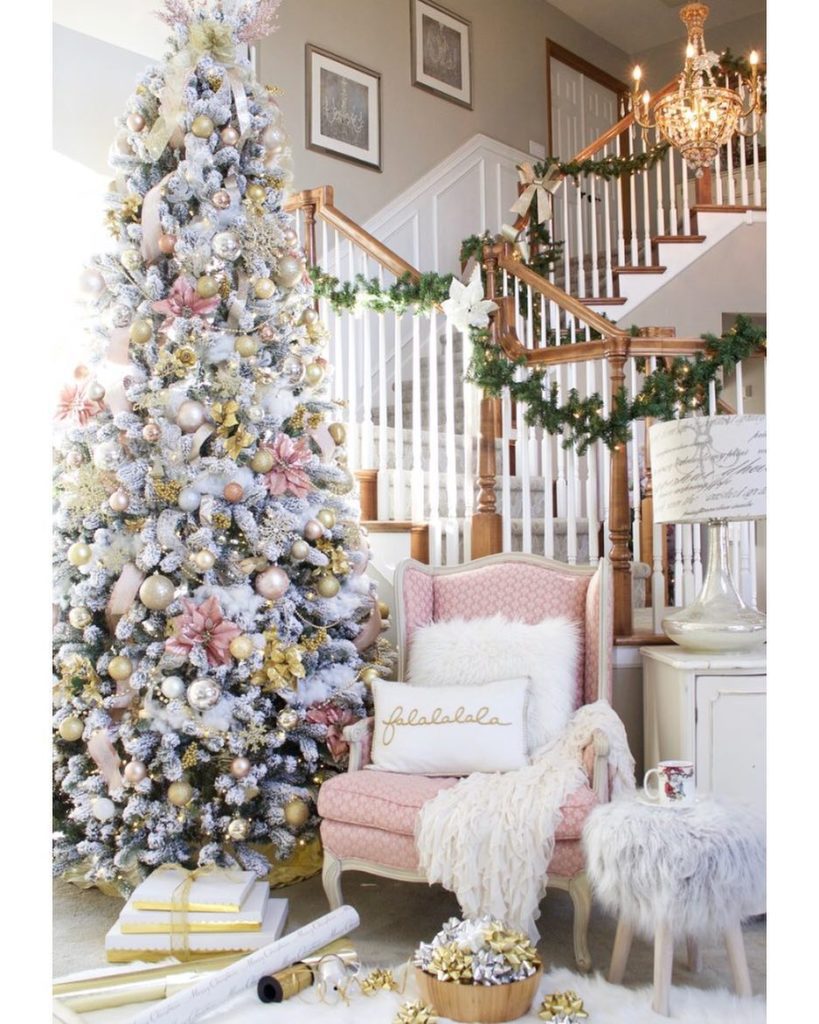 Having this French vintage chair to play off the blush decor. Blush pink has been added here to the formal living room to bring that vintage glam.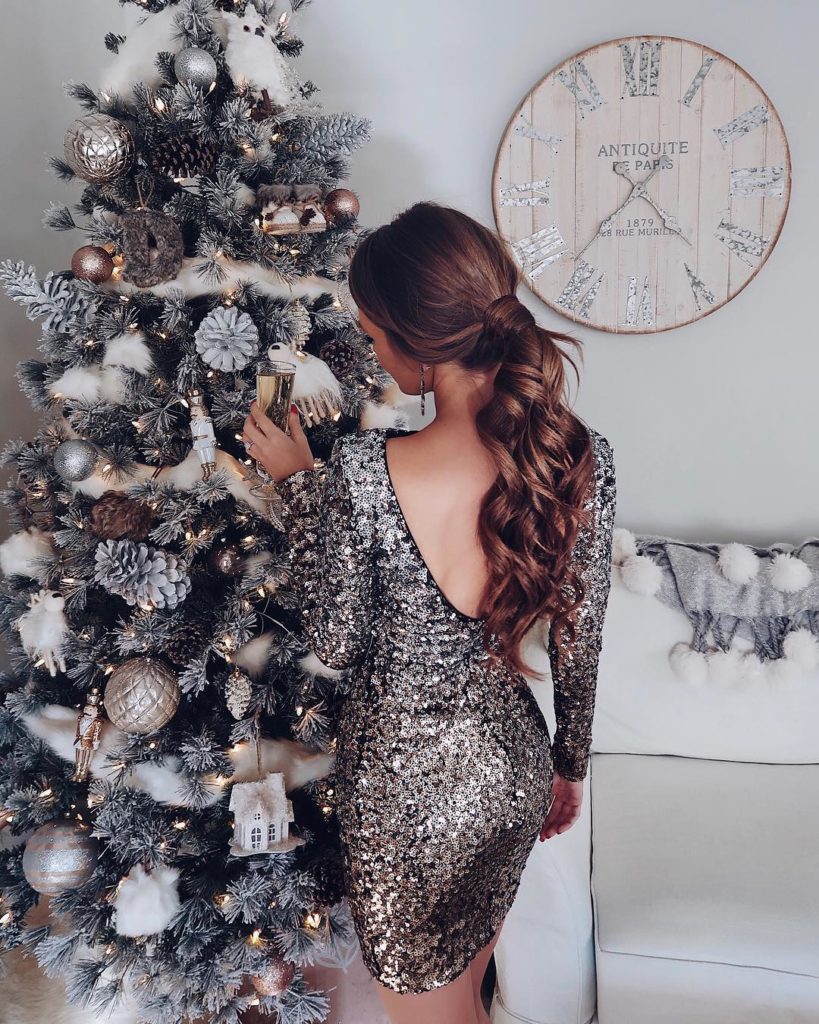 Copper and dark silver is the best combo out there at the moment. Why not try this idea if you want a change from the traditional copper Christmas tree decorations.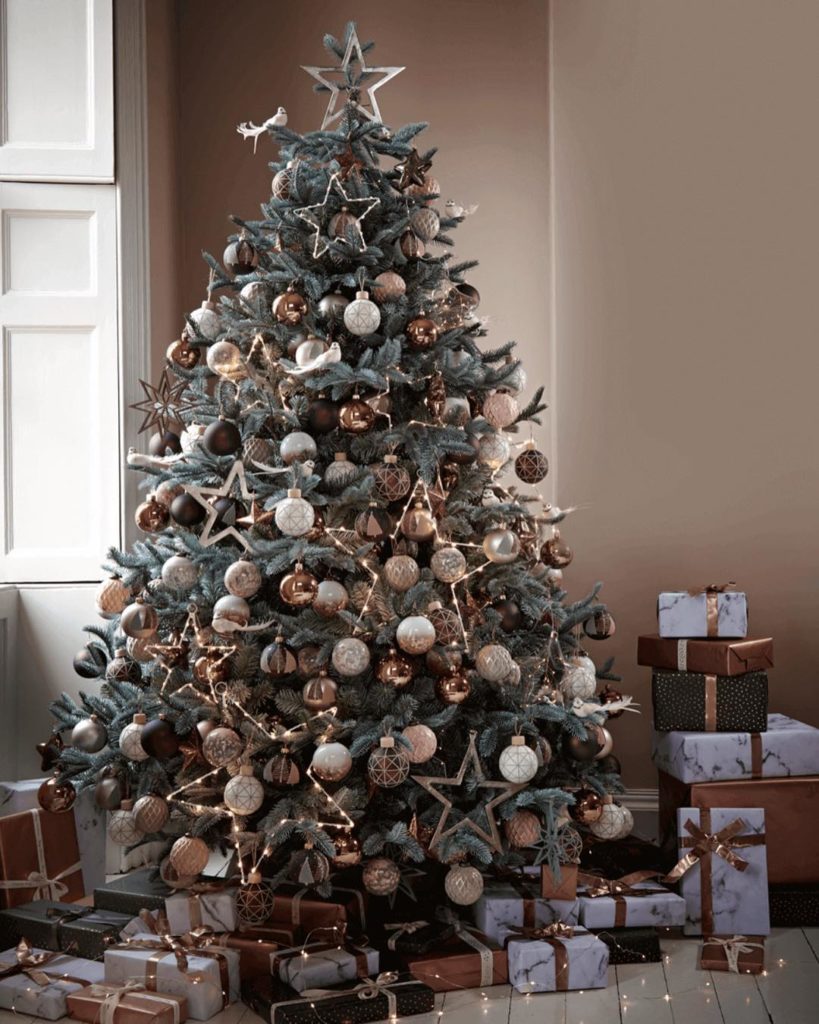 Another copper love Christmas tree with loads of stars shaped ornaments to bring that rustic look to the tree. Add some dark brown baubles with some warm lights to achieve this look.
Hope you all have fun decorating your Christmas tree and this has helped you in finding some ideas to decorate your lovely tree.
Stay in the same Christmas spirit and have fun reading our article on Christmas cakes.