When I graduated from college, I sat down and wrote my first bucket list. At the time it seemed long and excessive and I wondered how manageable the ideas I wrote would be. Recently, I found the list on my old computer and was a bit impressed with how many I had accomplished. Of course, no one wants to have finished all their bucket list ideas before the age of 30; what's the fun in that? I set about rethinking my goals, fears, and passions in order to think of new ideas to put on my bucket list.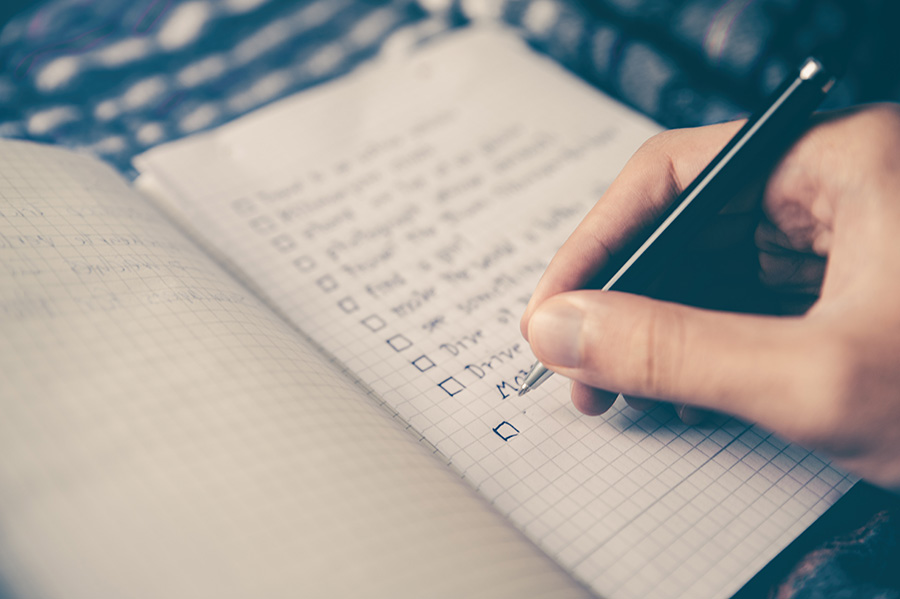 What's a bucket list? A bucket list is a list of your potential. It's all the activities you want to do, goals you want to achieve, fears you want to conquer, and dreams you want to realize before you die (i.e. before you "kick the bucket"). Sometimes we let our everyday, frivolous worries and instant gratification get in the way of what we really want. By sitting down and creating a list, we hold ourselves accountable to our bigger ideas and goals and give ourselves the push we need to take action.
Do you want to learn new skills? Which places would you like to see? What terrifies you? Does anything new inspires you? There is so much we have the opportunity to see, do, and experience. By answering these questions, you, too, can create a "must-have" travel list, activity list, or list of accomplishments.
Your idea list might vary quite significantly to mine. Maybe you'll make a "before 30 bucket list," like I did years ago. Or perhaps you'll make a list of "things before 40 to achieve." I decided not to separate mine into categories. We weigh our passions differently, and a goal is difficult to measure for anyone other than yourself. However, if you are looking for cool bucket list ideas, places to go, and the best ideas for life, I've created this new list, including some my old, accomplished bucket list ideas, which is ripe with new ideas for those adventure-seeking, goal-oriented people out there looking to develop their own bucket list. Below is my 2017 bucket list, full of new examples of bucket list ideas currently online:
Comprehensive Bucket List Ideas
Write and Publish a Book
Every year, thousands of people say they want to write a book. Few ever do, and even fewer manage to have their works published. For me, writing a book is more than just bragging rights, its about creating something never created before, sharing my ideas, and telling a story that might inspire someone to think about life differently, simply through my words. This one is at the top of my life long bucket list goals!
Serve Your Country
Joining military isn't the only way to get involved. Even if you feel frustrated by the current political environment, what better way than to give back? It doesn't have to be life-altering. Call your local politician or state representative when there is something you don't (or do) like in your city/state/at the federal level. Run for local office. Take part in your kid's school board. Volunteer.
Learn a New Language from Locals
In college I was pretty abysmal in French class. After four years I could read the language, but I got completely terrified when I had to speak. That changed after I started traveling. Classrooms aren't always the best places to study a language. When you're a child, you don't learn English grammar before vocabulary. You may have never formally studied English grammar! You learned from hearing, practicing, making mistakes, and practicing some more.
Why do we try to acquire new languages any differently? After college, I hired a young French woman to speak with me two hours every week. No textbooks. No worksheets. It worked.
I learned basic Hindi from taxi drivers in India and spoke Arabic on the streets of Jordan.
Of course, a week or two in a country won't make your fluent. Look into language classes actually located in a different country so you can learn words from a book, but practice them with real speakers. Or, hire a native speaker living in your area! Most large cities have a plethora of people from all over the world, speaking hundreds of languages and available for private lessons. Or, simply hire someone for online lessons!
Live in a Different Country
Traveling to new countries takes courage, but living in a new country takes a different level of independence and bravery. You see the world when you travel, but you experience the world when you choose to live somewhere new. It's so much more than beaches, hotels, and nice restaurants. Actually living in a place means making local friends, understanding a different mindset, getting to know new food, language, and customs at a much deeper and richer level. At times it can be a difficult and humbling experience, but what you learn about another culture and, more importantly, about yourself, is worth more than anything.
Visit the Dalai Lama's Temple in McLeod Ganj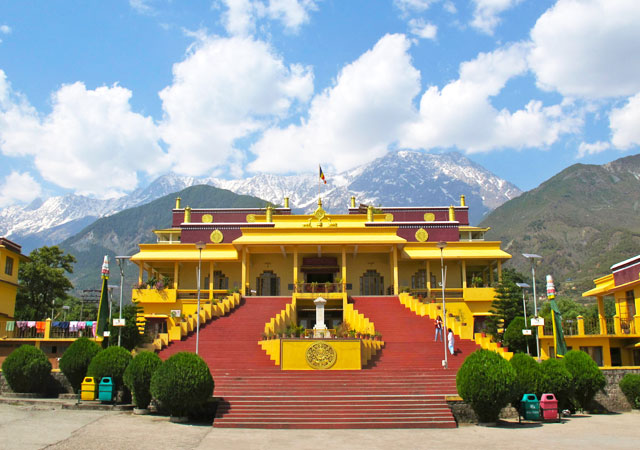 Experience the serene chant of Buddhist monks in this little temple tucked into the Himalayas. The temple is beautiful, educational, and fun, and should definitely be placed among bucket list ideas for a family.
Go to the Top of the Burj Khalifa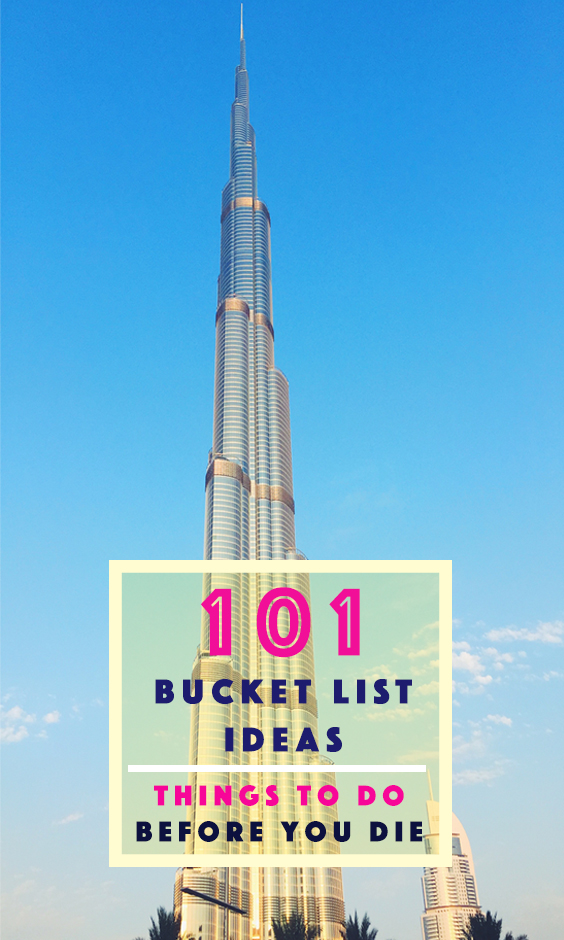 Looming above Dubai, the tallest man-made building in the world stands at an impressive height of 828 meters (2,717 feet).
Understand Your Ancestry
Honor those who came before you by understanding your ancestors. Their actions, struggles, dreams, and decisions ultimately helped shape you into who you are today. Getting started is easy, there are hundreds of websites online that can help you understand more about your heritage. If you know where your family is from, check out the records in your local library.
If you can invest some money, you can conduct a DNA test to understand where your family originally came from.
Have a Meaningful Conversation with a Stranger
Too often we pass people on the sidewalk, sit next to them on the bus, come into brief contact with them while eating lunch or at the gym, but rarely do we get to know the people around us. Since I started traveling, I've been forced to interact more and more often with people I've just met. Sometimes small talk turns into deeply personal and meaningful conversations about our struggles, ideas, and life goals.
Having these conversations makes us more open-minded. We realize people, no matter how seemingly different from us, can shock us. They can have extraordinary stories, or be more like us than we ever imagined.
Hike to Everest Base Camp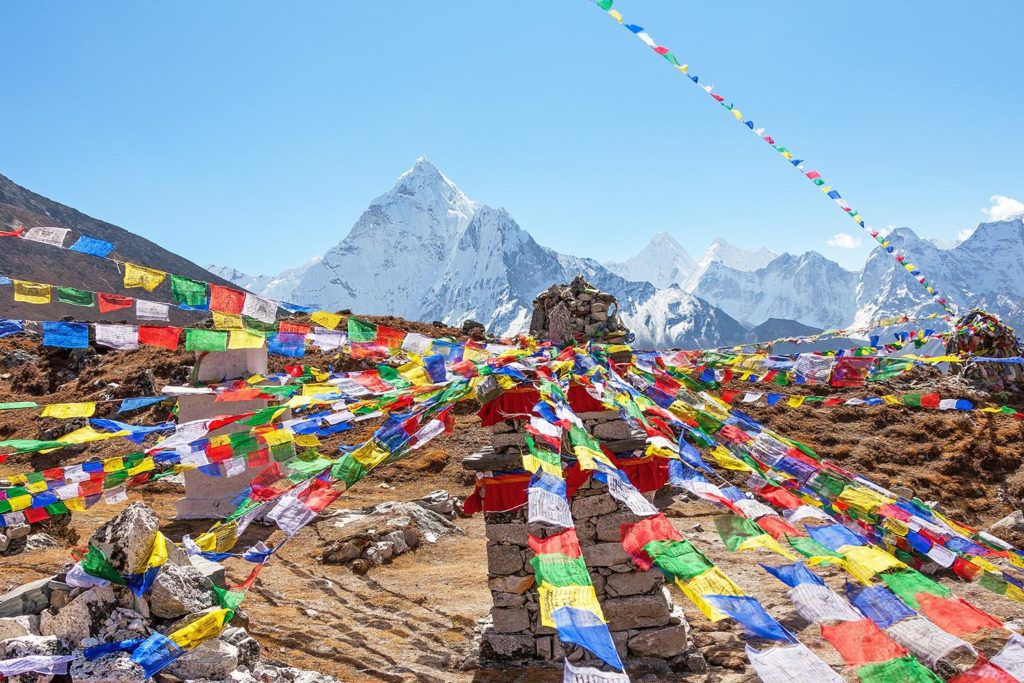 Reaching the top of Mount Everest takes years of training and tens of thousands of dollars. Plus, its extremely dangerous. It's not something I feel the need to accomplish in my lifetime. However, climbing to Everest Base Camp is much more manageable. I completed it in about two weeks and with only a few hundred dollars. The trek was long and arduous, yet I trekked alongside people as young as 12 and as old as 75. However, due to the physical difficulty, this one might be best for bucket list achievements before retirement age.
You won't stand on top of the world, but the views are awe-inspiring, and the trek is a proud accomplishment.
Celebrate Holi in India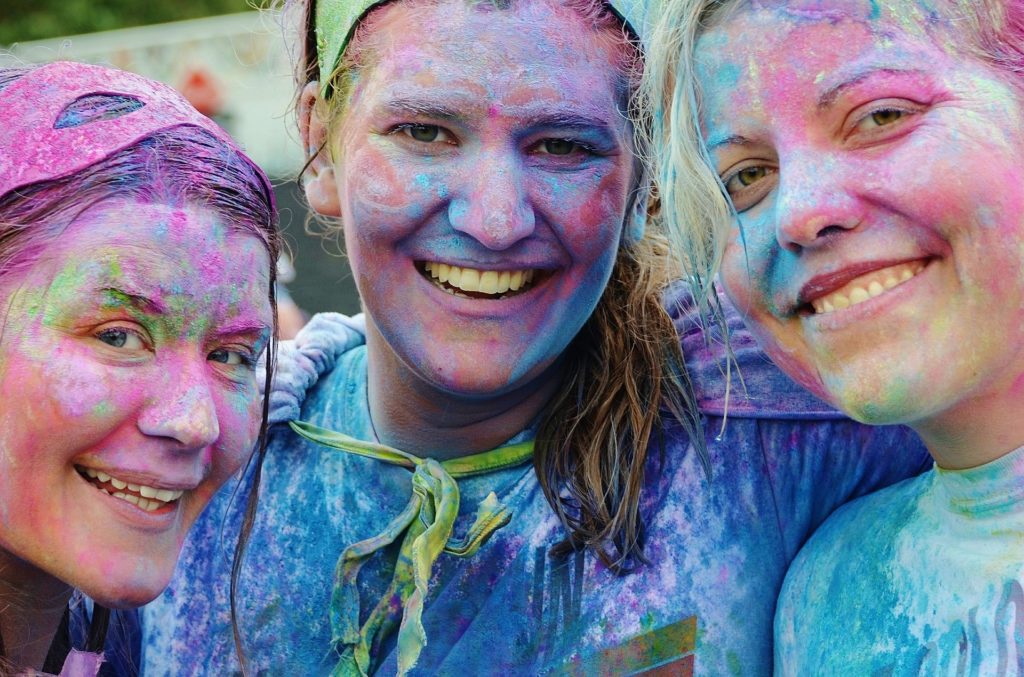 Every spring, India becomes a cloud of colors. One of the most famous Hindu celebrations, crowds pack into the streets and drench each other in vibrant hues. Also, thanks to beautiful weather, March is an ideal time to visit the sub-continent.
Go for a Swim in Bioluminescent Water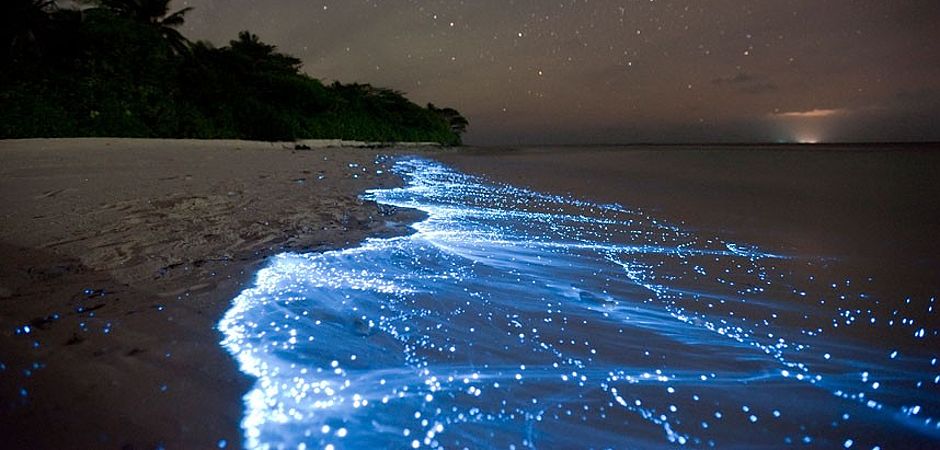 There's nothing quite like a moonlit swim as thousands of bright lights glow throughout the water next to you. You can find bioluminescent water during your next visit to a variety of areas in Asia, the Caribbean, and the Persian Gulf. Note: The pictures never do the experience justice.
Start Your Own Business
Experience the thrill of being your own boss, calling the shots, and trying to make an impact on society.
Learn an Instrument
I've taken a stab at a few instruments in my life-piano, violin, guitar, banjo, even bagpipes for a few years. I've realized that I might not be the most musically-gifted person, but I've always enjoyed the process of learning. And if you can master an instrument, you can bring joy to people your whole life.
Plus, playing a new instrument can begin at any age, which make this a great addition for a bucket list ideas for teens, adults, or retired people.
Swim along the Edge of Devil's Pool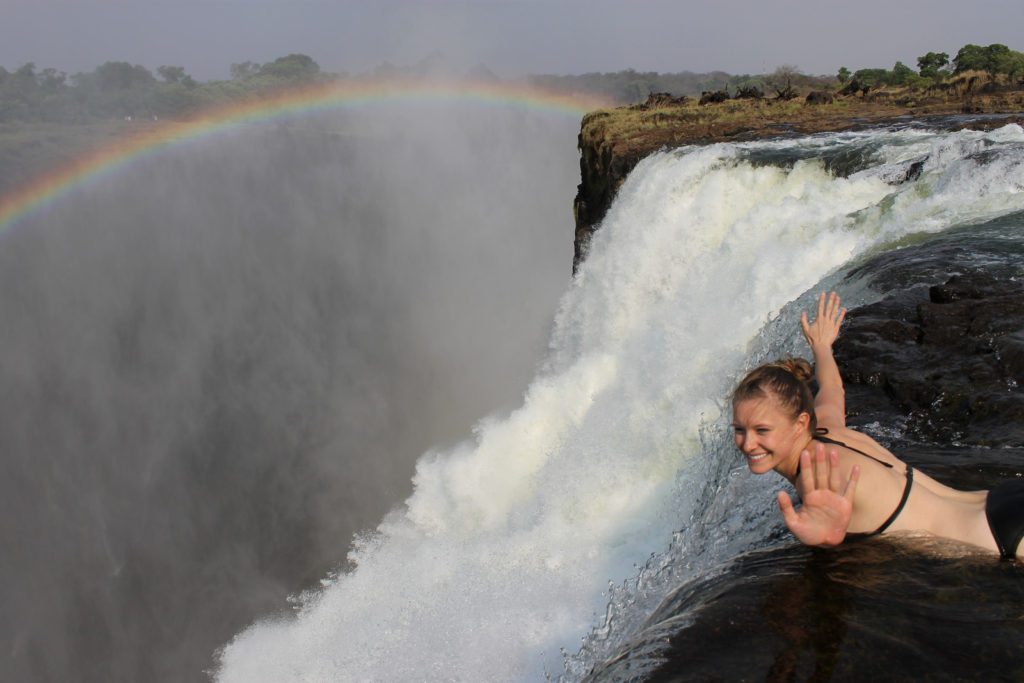 This should be at the top of your places to visit before you die! In Africa, located at the edge of the famous Victoria Falls, there is a pool of water which allows you to sit on the edge of the waterfall. The first time I saw a photo, I assumed it was photo shopped. Needless to say, it still sits high on my bucket list!
Go on a Solo Back-Packing Trip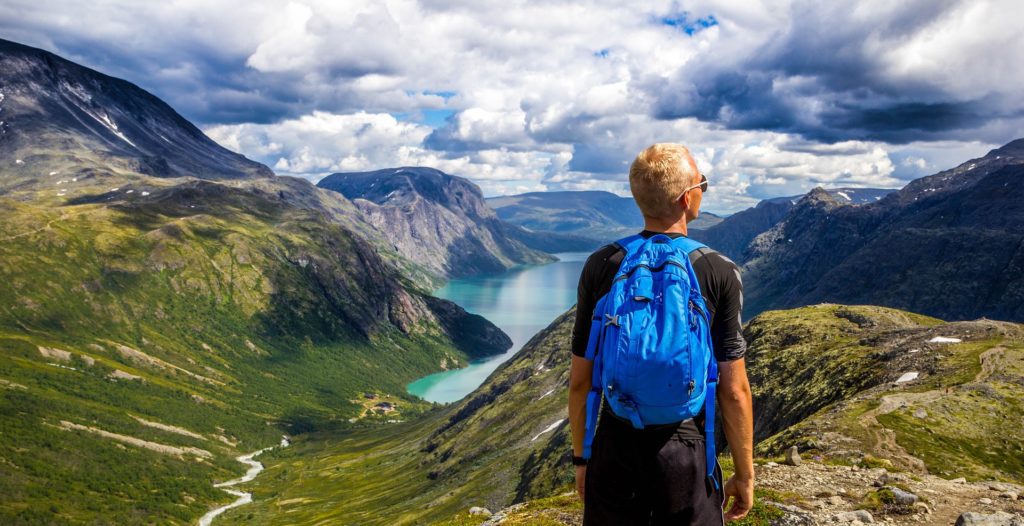 The summer after I finished college, no one I knew wanted to backpack through Europe with me. I considered waiting, but then I decided, why not? So I took off solo through Italy, Tunisia, and the Balkans. Out of everything I've done in life, this trip has changed me the most. I discovered how to depend on only myself, how to navigate a foreign place, and how to meet new people. I had been shy all through high school, but my trip allowed me to gain a confidence I only saw others possess. Plus, I got to visit so many interesting cities!
Since that trip, I've backpacked alone through the Caucasus, the Middle East, India, and Asia. I've never let "being alone" stop me from achieving my goals.
Red Sea Diving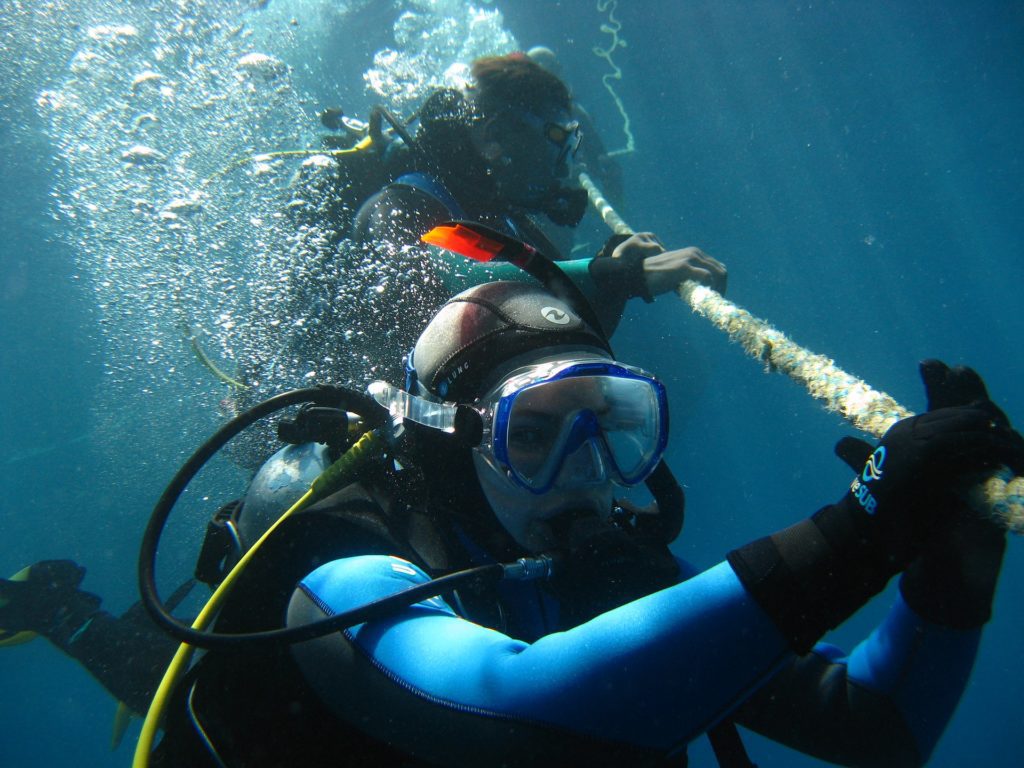 When most people talk about diving, they first think the Great Barrier Reef. However, most divers I know say the Reef is overhyped and there are so many divers now, it feels crowed. The Red Sea boasts some of the world's best diving spots, including anemone city, the shark reef, and the wreck of the Yolanda. Thistegorm, a British Vessel sunk in 1941, is also a well-known dive spot. The Red Sea is known for colorful and diverse fish, amazing reefs, and a variety of marine life.
Stay in an Ice Hotel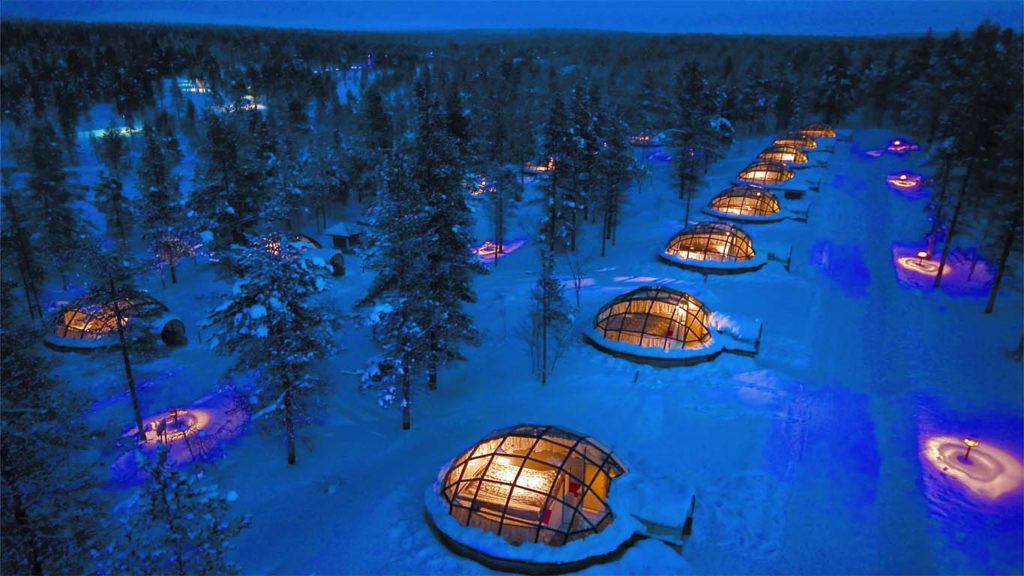 Almost everyone has heard of Sweden's famous Ice Hotel, a hotel made entirely of ice. There is a similarly impressive ice village located in Finland. As someone who hates the cold, the fact that this made my list surprises me a little bit. However, the bucket list is all about conquering your fears and living outside your comfort zone. The architecture of an entire hotel made of ice is way too impressive for me to live a whole lifetime without a visit.
Give an Inspirational Talk
Anytime I feel slightly blue, I watch Tedx Talks. The ideas discussed can be so inspiring, mind-blowing, and comforting. If you've ever seen a truly inspirational talk that changed your ideas about life in some way, you know the feeling. I'd love to be able to give someone that feeling of inspiration.
Take Flying Lessons
Once again, something surprising for a list created by someone afraid of heights. But I fly constantly, and I'd love to know more about how the mechanics work. Plus, it looks like a lot fun!
Get Married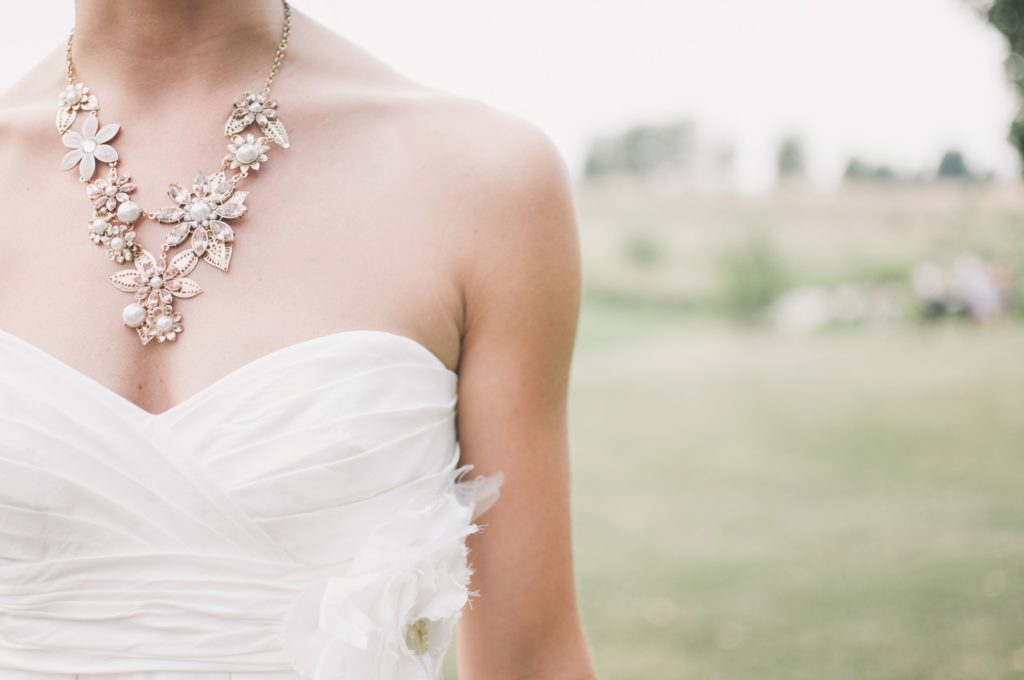 For some people, marriage isn't a priority, but I'm using this as a stand-in for other ideas, such as falling in love and working at a committed relationship, both of which seem like something worth having in life. This one is something more significant for things to put on your bucket list.
Have Children
Again, while the commitment is huge, and raising a child seems unbearable on days, to witness someone who didn't exist before come into being, and to shape them into a person who gets to love and enjoy life, what is there in life that could be more meaningful?
Walk on a Black Sand Beach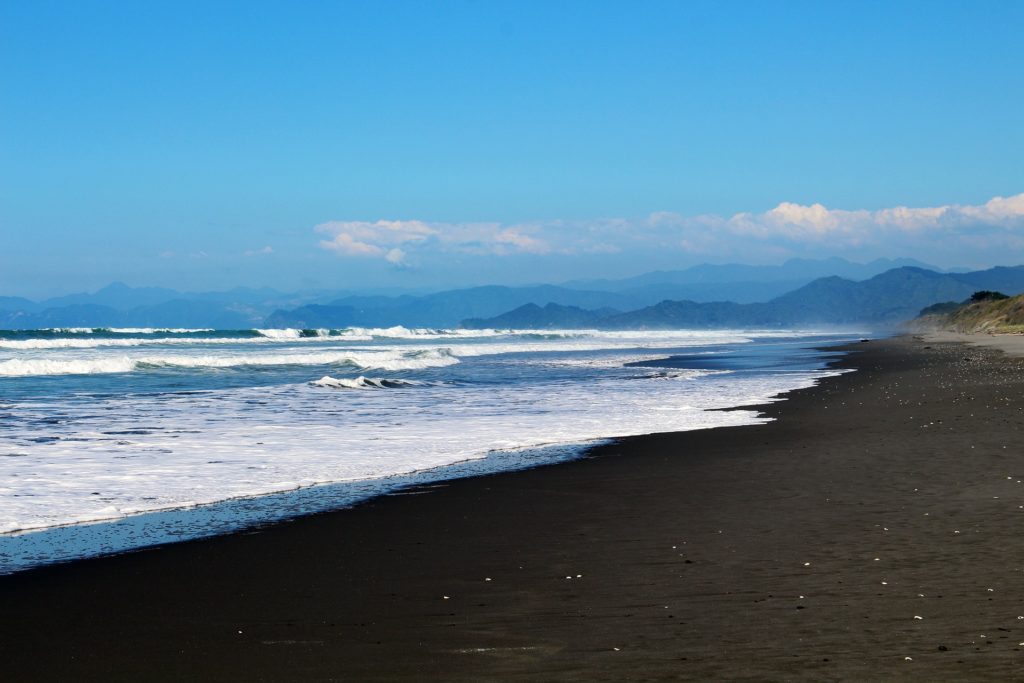 I first discovered black sand in Puerto Rico and I love it. It's beautiful.
Ride a Motorcycle Through South East Asia
While the traffic seems a bit crazy in this part of the world, what better way to see South East Asia than through the freedom of a bike?
Visit the Great Mosque of Djenné, Mali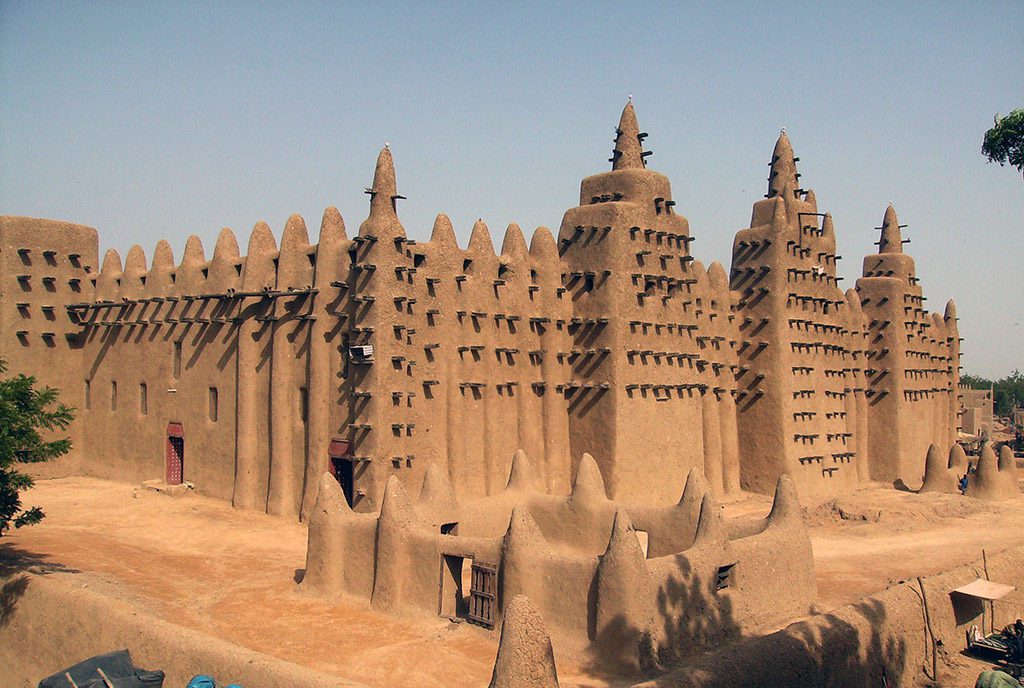 Most people probably haven't heard of this mosque, a UNESCO World Heritage site originally built around the 13th century. Its architecture is so unique and many architects consider it the greatest achievement of the Sudano-Sahelian style. It's a place from my original bucket list I still have yet to discover.
Go to the Airport and Take the Next, Random Flight
Pack a bag and take off spontaneously.
Be on TV
I have few parameters for this; I'd even consider just being an extra a "win."
Skinny Dip
Let out your wild, rebellious side.
Write a Letter to Your Future Self
One summer I received a confusing letter, only to realize it was from myself, one year prior. I opened the letter a few months after I graduated from college, and it was fun to see what I had been thinking about a year before, the struggles I had overcome, and the interesting things I was doing at the time.
There are services online that allow you to do this for free simply by registering your email. You write the letter, and the email is sent to you on whatever date you request: 1, 2, 5, 10 years into the future.
If you don't like the idea of using an email service, you can create your own time capsule. I still have letters I wrote in high school sealed and sitting under my old bed. I completely forgot about them until right now.
Take an Art Class
Express yourself. Learn to draw, paint, craft, or design to capture your innermost feelings (or just to create something beautiful). Creativity is a fun and healthy outlet.
Life goals to achieve before you die
Celebrate Makar Sankranti in Jaipur, India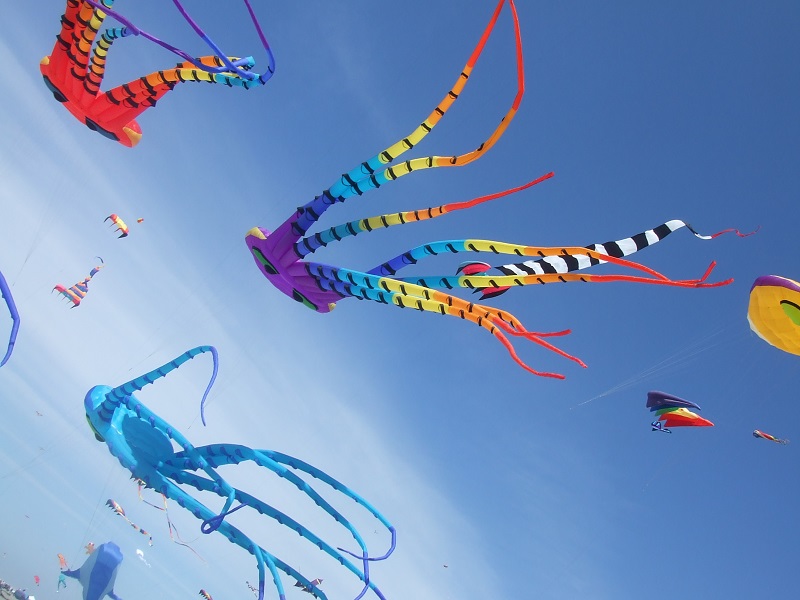 Every January, the skies of Jaipur become spotted with hundreds of soaring kites. This is a kid's favorite holiday. Families climb on their roofs and spend the day flying kites over the city, trying to cut the strings of other people's kites. At night, the city sparkles with thousands of Chinese lanterns and fireworks.
Preserve your Family Stories
We won't all be around forever, and those stories you are so fond of hearing from your grandfather/mother/uncle/cousin/sister will one day be forgotten. Before my grandfather died, I sat with him and videotaped him retelling his stories from the Second World War. After he died, family members I hadn't seen in years contacted me to thank me for doing this. They wanted to remember these stories, as well as my grandfather's antics.
Save old letters, photographs, and diaries, and encourage your family to share their stories with you. It's the best connection you have with your past.
Understand a Religion (Other Than Your Own)
Attend an event at a church/mosque/synagogue/mundir/gudwara. Find out if there are any special religious holidays and ask if its okay to attend, just because you are curious. Almost every religious organization is happy to share their beliefs with outsiders. You don't have to convert, but it's good to understand what other people believe, and how others worship. Rarely will you find that the core tenants of any religion are "bad." There are always religious extremists, but they do not represent the whole. Finding out more about another religion will, more often than not, show how certain values are generally revered across cultures.
Go Dune-Bashing in the Gulf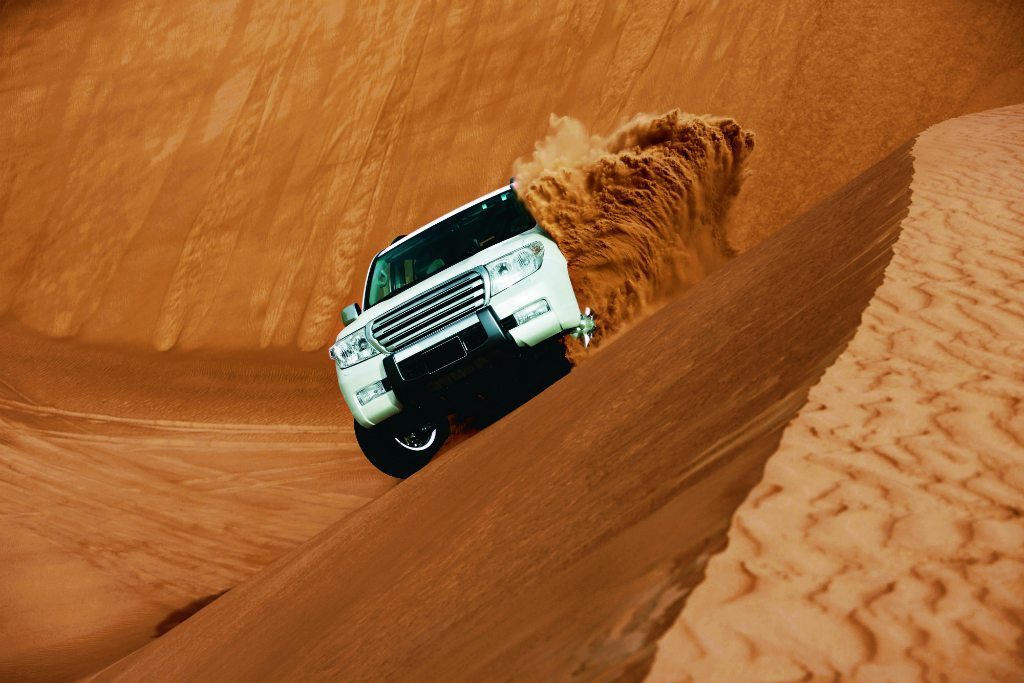 If you want to add some more adventures to your bucket list, hire a professional driver and a jeep and enjoy bouncing and racing across the desert sand dunes!
Hike the Inca Trail
Machu Picchu is not only a UNESCO World Heritage Site, but also one of the 7 New Wonders of the World. The trek gives outstanding views of the mountains and a deeper appreciation for Incan culture.
Bathe in the Dead Sea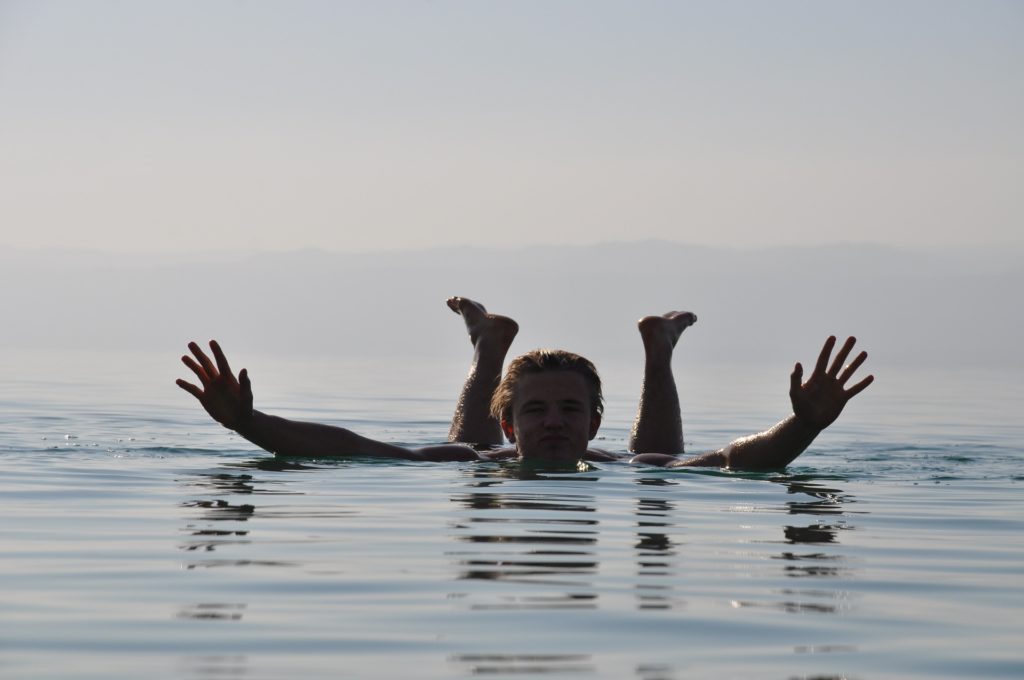 You can enter from both the Israeli and Jordanian sides. The sea and mud are considered to have healing properties, especially for skin ailments. The best part was simply floating in the water, experiencing weightlessness.
Plant a Tree
Not only do you give back to the environment, but a tree serves as a time capsule. The tree my dad and I planted when I was a kid towers over our lawn now.
Stroll Across the Charles Bridge in Prague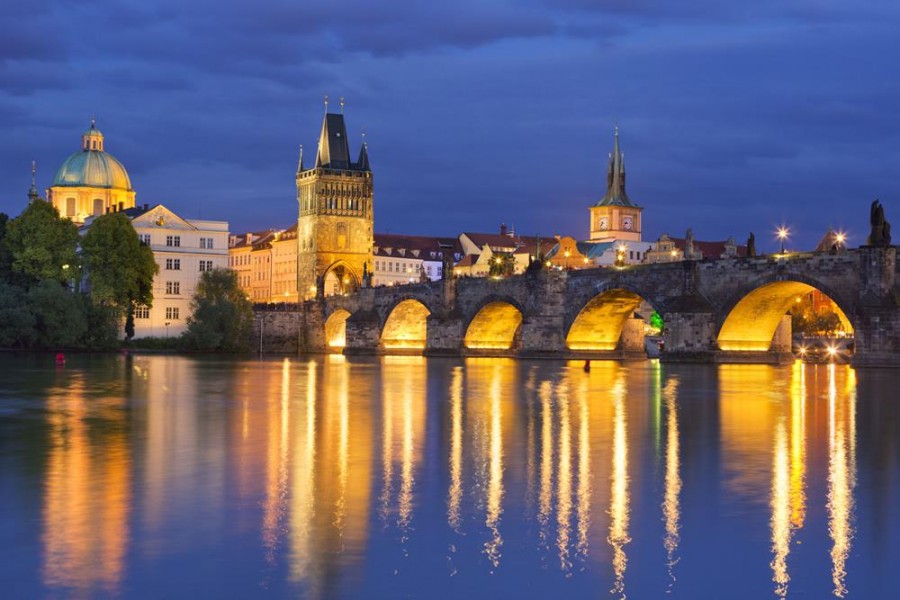 If you arrive at the 14th century bridge at dawn, you'll find it devoid of people. Walk in the footsteps of so many past lives over the Vltava river, enjoying the medieval architecture of Prague and the picturesque castle imminent in the background. It's a setting so beautiful, you'll feel you've stepped straight out of a post card. The bridge is quite romantic, meaning this item might serve well on a bucket list for couples.
Spend Time in Louisiana's Backwaters
Louisiana is a bit romanticized in my mind. I've visited New Orleans once and fell in love. However, I would like to spend longer soaking up the creole culture, and learning more about the unique musical heritage of jazz, folk, and Afro-Caribbean rhythms.
Learn to Dance
Personally, I would like to try areal dance. Nothing says grace like hanging upside down from a ribbon. More generally, a great way to celebrate life is through moving your body, enjoying music, and having fun. This is best on a bucket list for married couples wanting to spice things up!
Create Something
This falls in line with my desire to write a novel, but creation doesn't just have to be fine art or literature. There is a very specific satisfaction one gets from working with one's hands. Maybe this means building a house, a shed, or a garage. Or gardening. Many people take up knitting in order to create clothing for family members. Later in life, I think it might be nice to make a patchwork quilt.
Own Property
I try not to be too materialistic, but as I approach 30, I've been really excited at the idea of buying my own place. It's less about purchasing something, and more about creating a sense of "home" somewhere other than where I grew up.
Celebrate Mardi Gras in New Orleans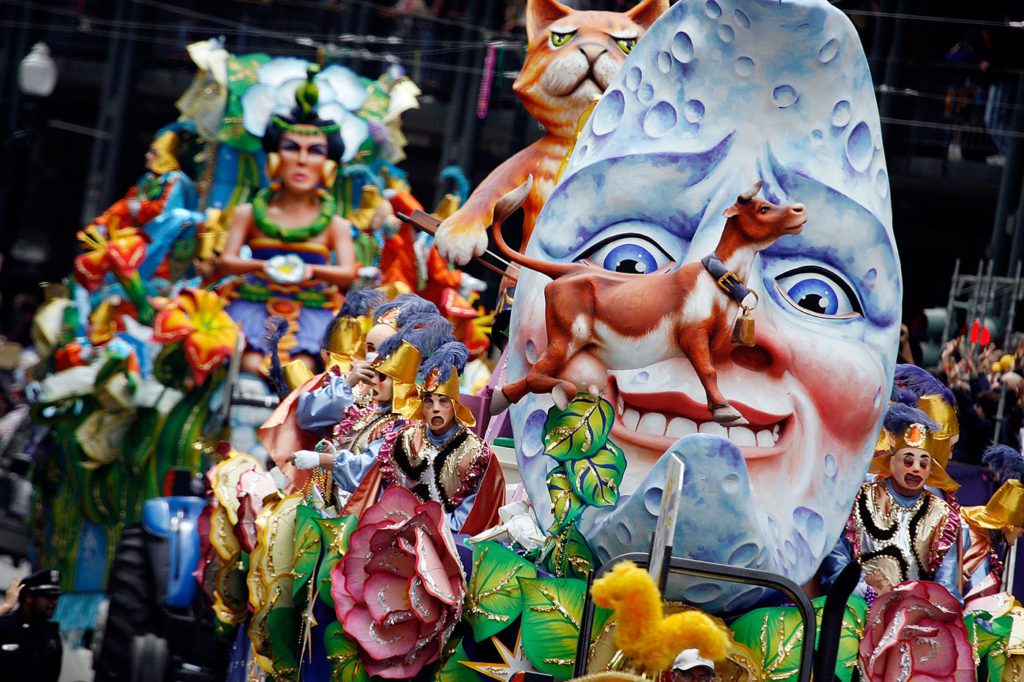 Back in Louisiana, throw some beads and have some fun in the French Quarter in New Orleans! It's a party place, among the best bucket list ideas for best friends.
Play in Mud Volcanos in Azerbaijan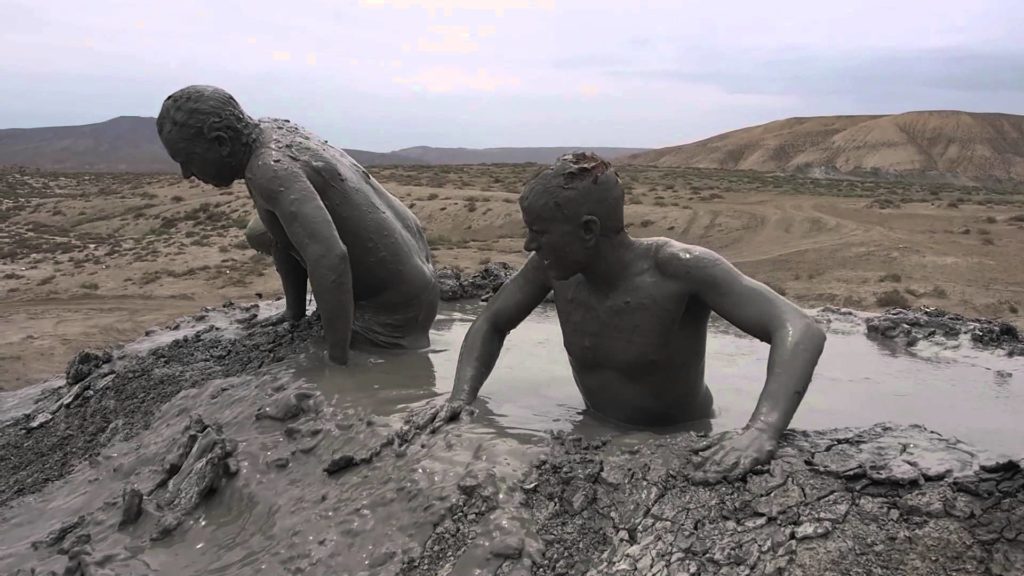 Haven't heard of mud volcanos in Azerbaijan? That's okay. Most people haven't. I discovered them while reading The Lonely Planet and desperately wanted to see them. Even Azeri taxi drivers didn't know them very well. Take a car about an hour outside Baku to the desert and you'll find dozens of small volcanos. The mud is cool, bubbling out from the earth slowly, meaning you can play with the mud as much as you want.
Drink in Budapest's ruin bars
The historic Jewish "ghetto" of Hungary's capital city is now a chic nightlife area, complete with hidden bars and restaurants. These massive bars incorporate multiple DJs and rooms and are decorated with graffiti and mismatched furniture. Budapest is an underrated city and is essential to bucket list ideas for Europe. It's the best city to visit on the continent, in my opinion.
Run a Marathon
I made it through half a marathon, and have never felt so in control of my body in my life. The kind of training, dedication, and mental will power it takes to complete a marathon is honorable. It's one of those things I feel everyone should try once.
Stay Awake for 24 Hours
Hundreds of us stayed awake as part of a charity event. For some people, the hours dragged by painfully. For the more fortunate of us, our bodies flooded us with energy and endorphins. It was probably the best I've ever felt. Until I took a nap, of course. Then I became a zombie.
Watch a Foreign Movie
While Hollywood has some great action-packed adventures, there are so many wonderful films created elsewhere. Don't let subtitles put you off. Some of my favorite movies were made in France, Lebanon, and India!
Attend an Indian Wedding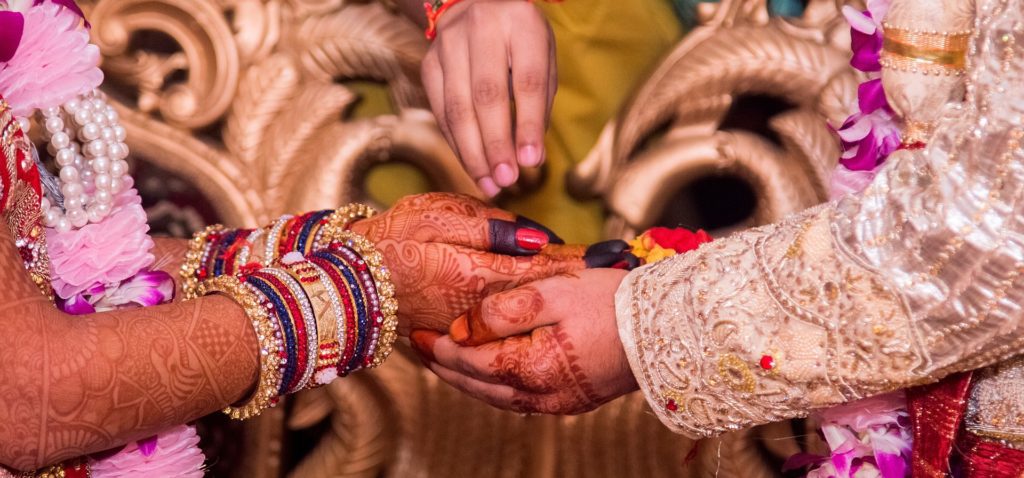 I've never been to such a huge wedding, packed full of delicious food, sparkling dresses, and exciting music.
See the Northern Lights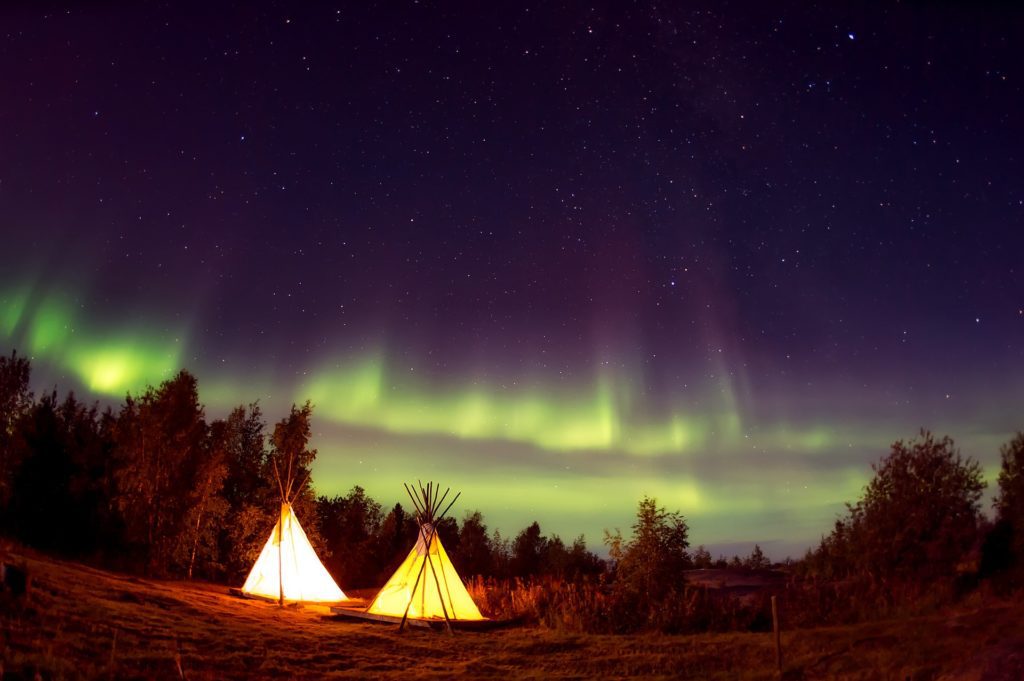 I've heard from friends it's worth seeking out this experience. As someone who is enchanted merely by the stars, I feel it's time to graduate to the big event.
Haggle in a Market in Morocco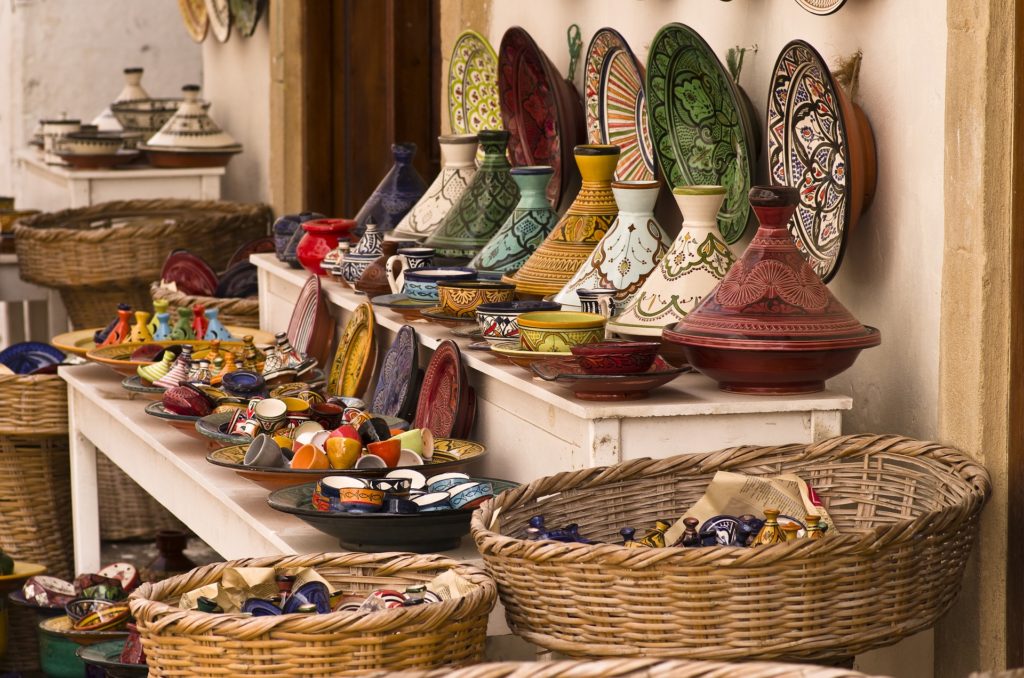 Nothing will make you feel like more of a travel pro than spending twenty minutes trying to convince a man in a historic market why he should give you a handmade bag for $5 cheaper. For some people, it's a stress-inducing experience. It's taken me years to perfect, but I've realized that haggling is part of the fun!
Ride in a Helicopter
Seems a bit scarier than an airplane, but with better views!
Get Drenched in Thailand for Songkran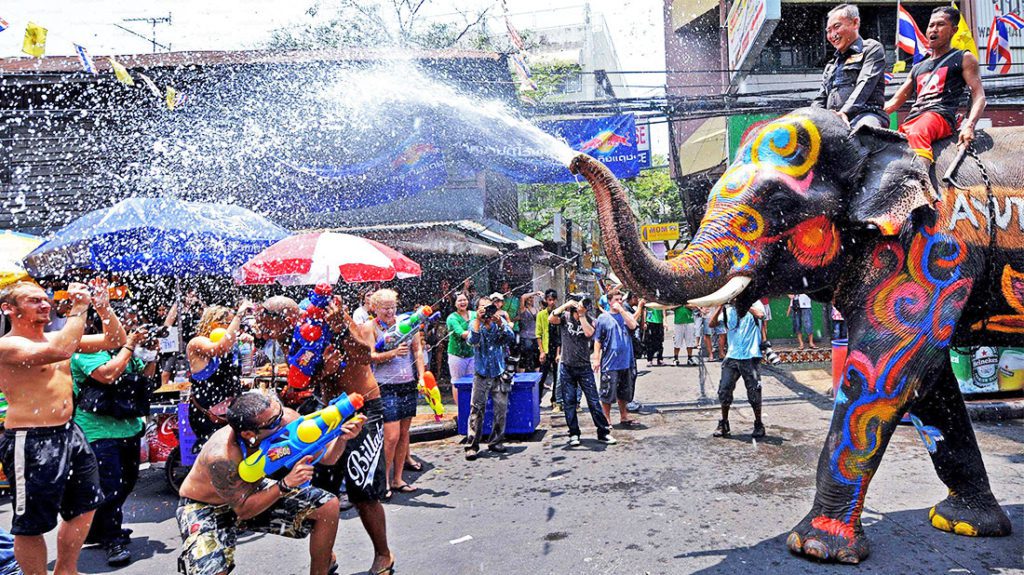 The Thai New Year, celebrated on April 13th, is celebrated each year by closing the streets which are used as the arena for city-wide water gun fights.
Learn to Ride a Horse
Then go riding on a beach.
Visit the Berlin Wall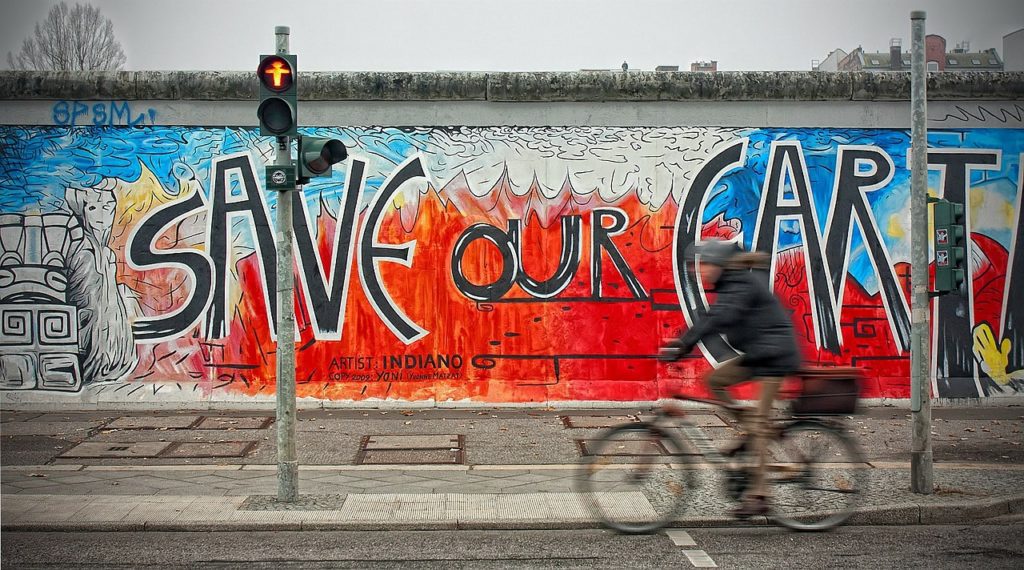 There are a few remnants remaining of this historic wall, built to separate East and West Berlin during the Cold War, and serving as a symbol of how easily our world can become divided.
Meet Someone Famous
I've never been crazy about celebrity gossip, but the two times I've met famous people have been two very exciting, inspiring moments in my life. At 20, I had the honor of shaking hands with the Dalai Lama. At 21, I once again got lucky and managed to win tickets to watch Jimmy Fallen's live recording with then-president Barak Obama. Technically, during the second event, I didn't actually meet anyone, but it was still very exciting.
Stay at the Giraffe Manor in Nairobi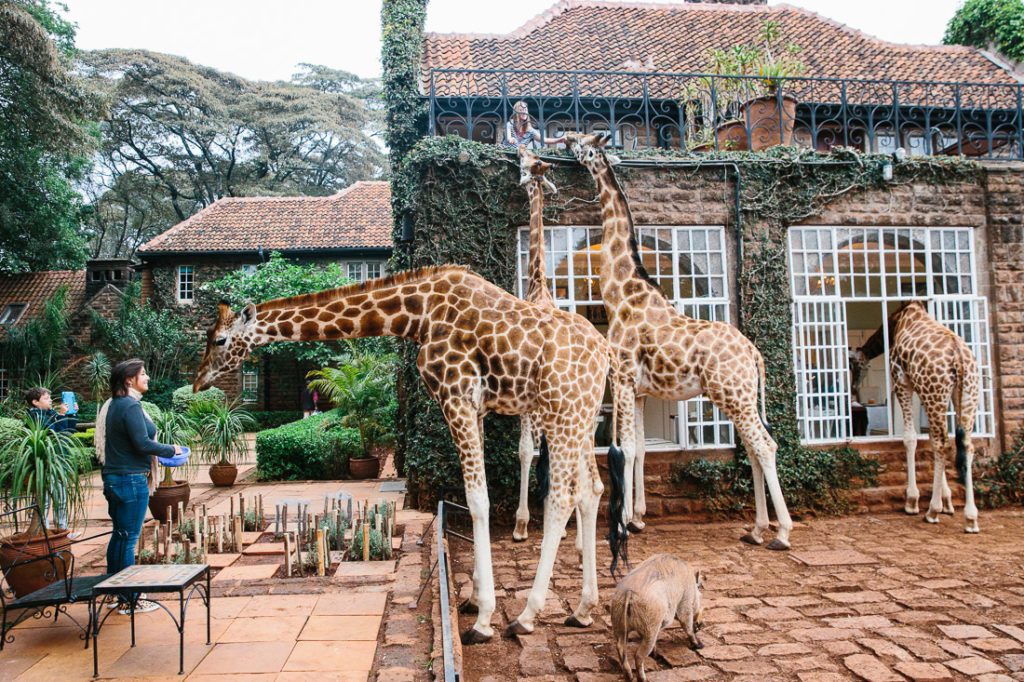 The giraffes stick their heads through the restaurant windows while you eat your breakfast. What else do I need to say?
Go to a Drive-in Movie
Going to the movies always makes for a great outing, but watching a movie while sitting on top of your car, surrounded by nature, makes for a very special memory.
Sleep in a Haunted House
I don't believe in ghosts until it's 3am and pitch dark and the floor boards start creaking.
Drink a Guinness in Dublin
Guinness actually has a different recipe for the beers it exports and it doesn't compare to a fresh Guinness on tap in Ireland.
Visit Easter Island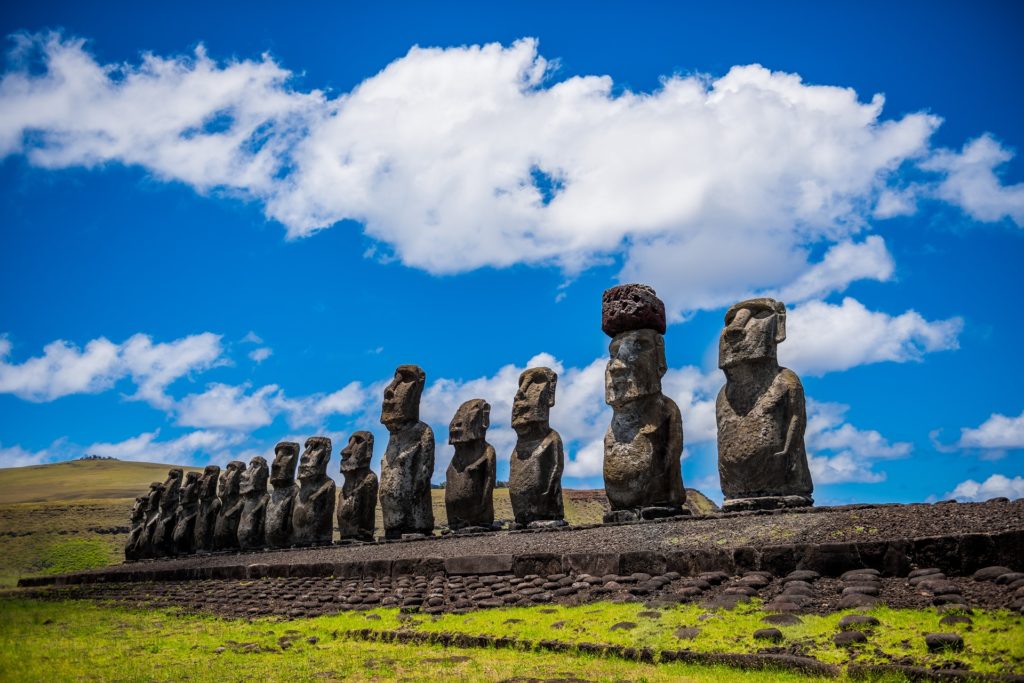 Home to a fascinating archeological discovery, there are 887 moai left on the island. Like many items on this list, they also belong to the UNESCO's World Heritage list.
More Unique Bucket List Examples
Hike Mount Kilimanjaro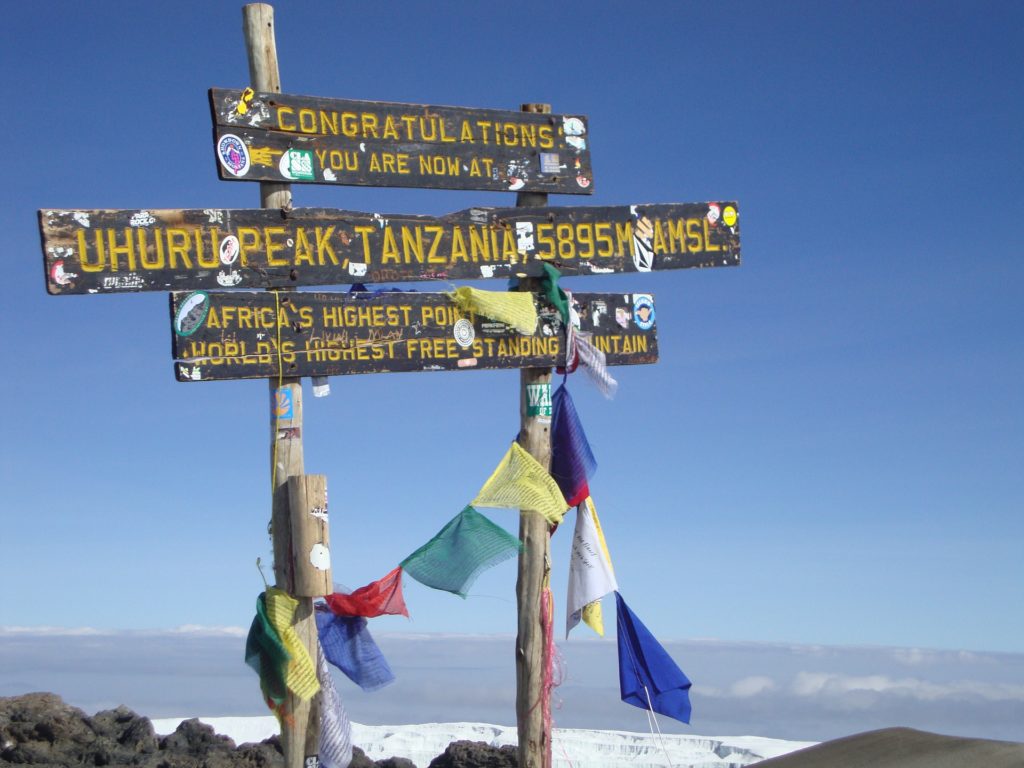 I never thought I was much of a trekker until I finished two treks in Asia. Now I understand why it's such a popular hobby. Pushing your body to its limits, forcing your mind to take control of its own determination, and experiencing absolutely stunning views. I haven't made it to Kilimanjaro yet, but reaching 5,895 meters (19.341 feet) would be a new record for me. Apparently it's a strenuous trek but the views are well worth it.
Participate in an Archaeological Excavation
I spent a month helping excavate a Dominican Friary in Ireland and the experience really helped me understand the science behind archaeology. Many sites are looking for volunteers to help out. It's a tedious process, but the strict documentation allows for better scientific understanding of mankind's rich history which has often been left unrecorded. You may not find something everyday, but during my one month we ran into a graveyard, so you never know what might be underneath the earth's surface.
Teach a Class
While I've already taught English classes abroad, I would like to teach again in another field, preferably history or writing. The process of creating a course plan, tailoring lessons to your students' interests, and identifying areas of difficulty for students is both rewarding and quite fun.
Have a Portrait Painted
While I'm sure my grandchildren will love the hundreds of selfies stashed away in my computer, there is something so much more timeless about a portrait.
Take the Polar Bear Plunge in Antarctica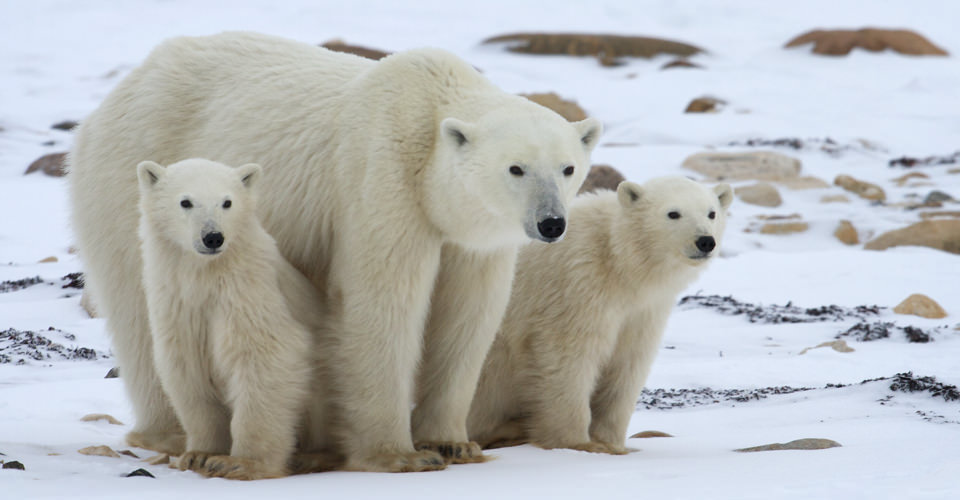 Again, I hate the cold. But I've always wanted to visit Antarctica, and while I'm there, I might as well fully experience it.
Complete the Lost City Trek in Columbia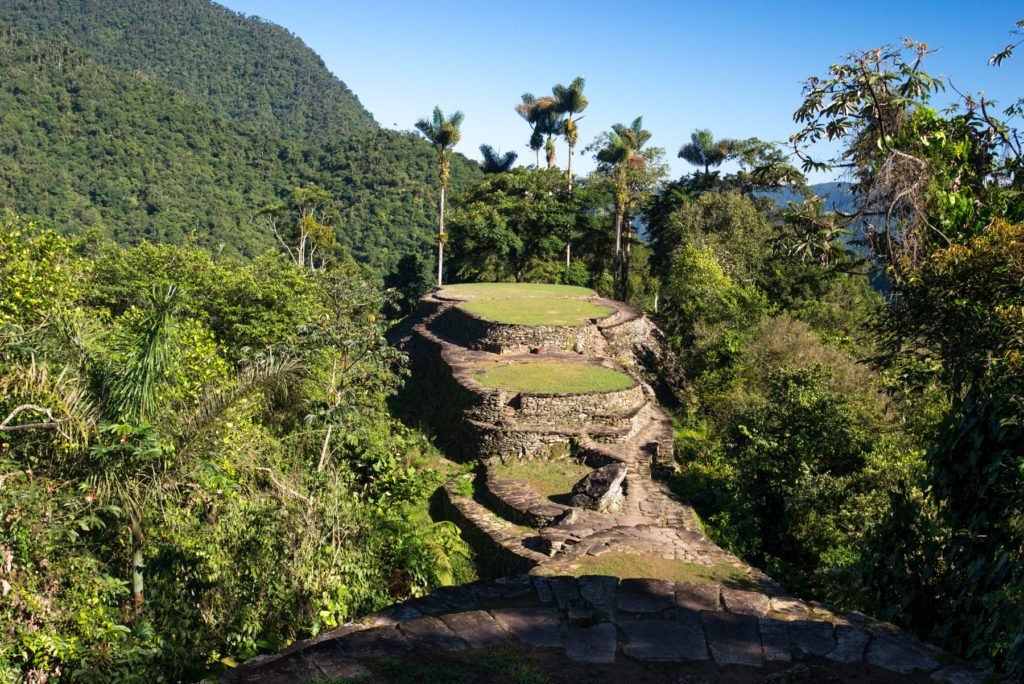 Tucked in the Sierra Nevada Mountains of northern Columbia, the remains of the Lost City Teyuna (Ciudad Perdida) are scattered across the hills. In order to access the site, you must hike 28 miles through jungles, hills, and river valleys.
Rent a House Boat in Kerala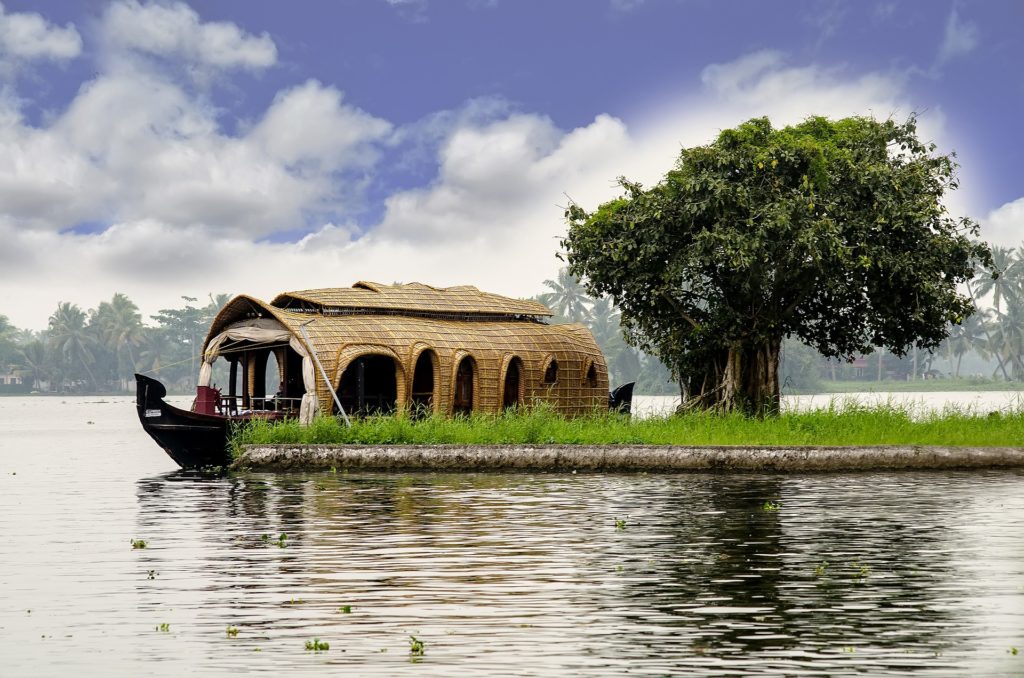 Kerala is the southern-most state of India and home to dense forest, tropical climates, lush vegetation, and backwater canals. You can rent a houseboat on the water and sail through the canals for as long as you'd like.
Live on Every Continent for at Least 6 Months
I understand this is probably not the goal of most people, but one can amend this to "travel to every continent" if they prefer. Other than Antarctica, where I think a mere visit is fine, I'd like to really dive into the cultures scattered across the earth. Even living in just one country on every continent only gives you a small glimpse into the varied lifestyles across the world.
Take a Road Trip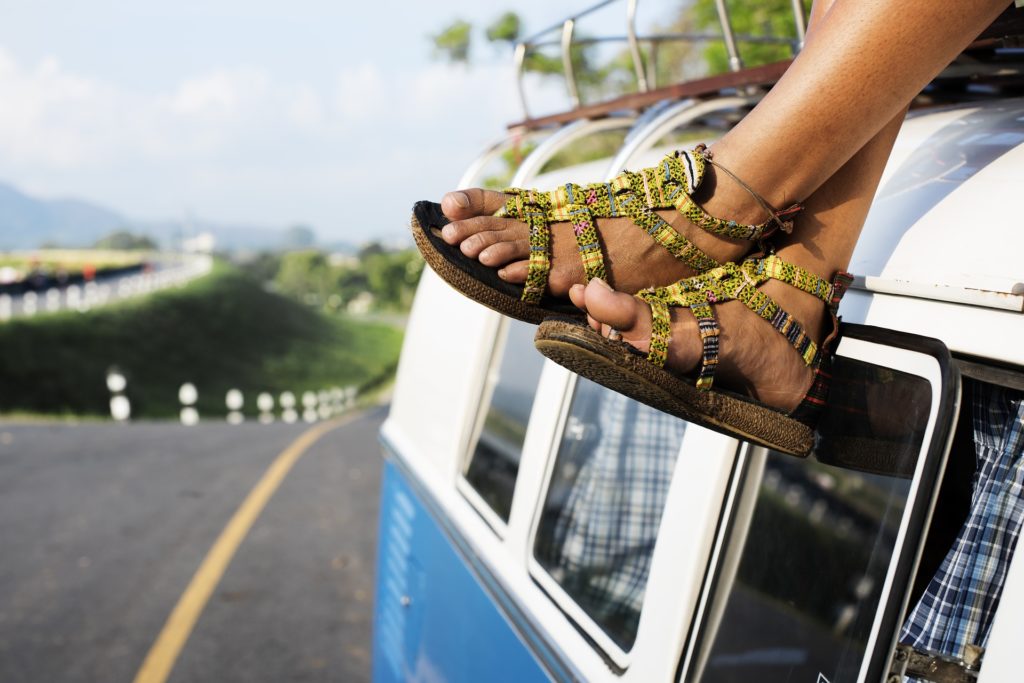 A friend of mine spontaneously packed a bag, got in her jeep, and drove from North Carolina to California one summer. She mostly slept in her car, stopping in a motel about once a week to shower. I've taken a few short road trips along the East coast, but I love the idea of just driving for a few weeks, stopping in little towns I never knew existed along the way. While I wouldn't sleep in my car for safety reasons, I also like the idea of having no pre-determined bookings or itinerary.
Visit the Blue Mosque in Istanbul
The most beautiful mosque, in my opinion, and once the "center" of the Byzantine Empire.
Visit Persepolis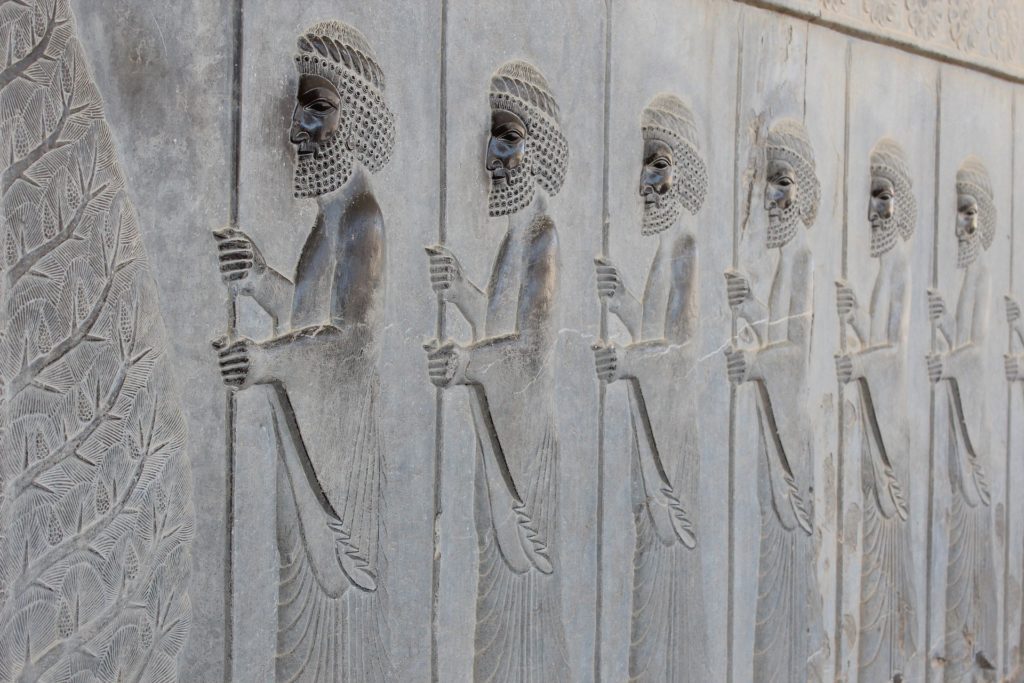 The ceremonial capital from the Achaemenid Empire, the site dates back to 515 BC. It houses some of art's oldest and finest.
Sleep Overnight in a Rain Forest
I love the idea of falling asleep listening to the jungle.
Fly in a Light Aircraft
These are the really small airplanes, meant for only a few people at most.
Shop in a European Christmas Market
Christmas really comes to life in these massive outdoor markets. Decorations, food, and hand-made gifts make the market a popular place in winter months. The best are in Germany and Austria, though I really loved the one in Budapest as well.
Visit Hippie Haven Outside of Tulum, Mexico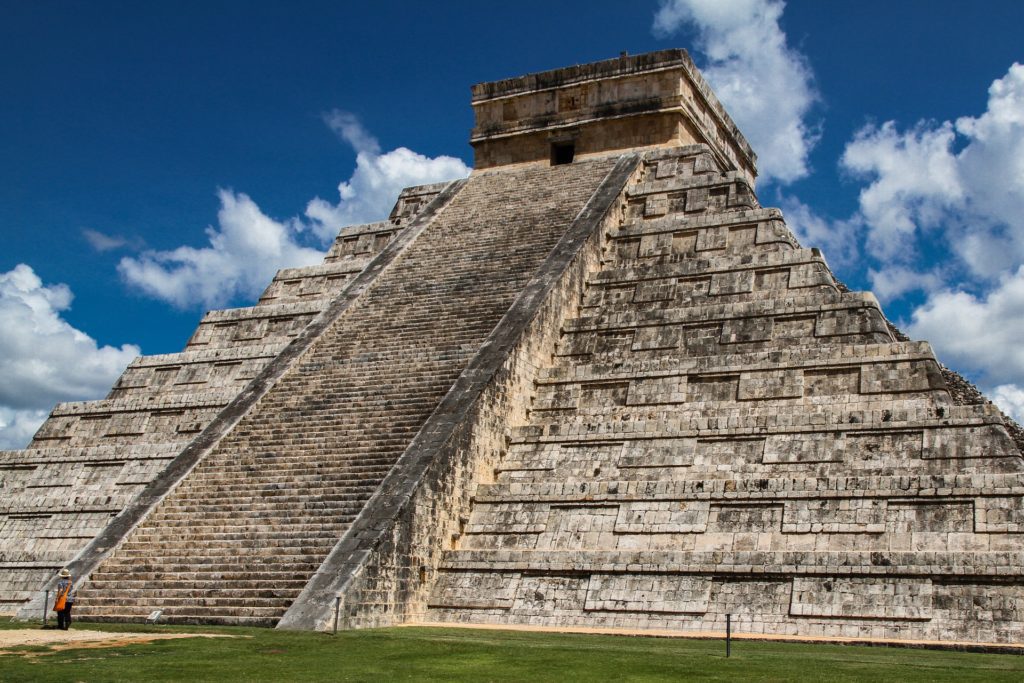 Everyone visits Chichen Itza, by my favorite Mayan ruins are located at Tulum. These sit on a cliff near the water. If you leave the park and walk down the road, you will reach "Hippie Haven," a small area of beach bungalows, crystal blue water, white sand, and spectacular views of ruins on the cliff above.
Ride a Donkey through the Grand Canyon
I've been to the Grand Canyon twice, and it never fails to leave me speechless. Next time, I think I will ride a donkey. However, I hear they walk on the path's edge. Not very much a fan of heights, so I'm not sure I'll accomplish this one.
Visit a Ghost Town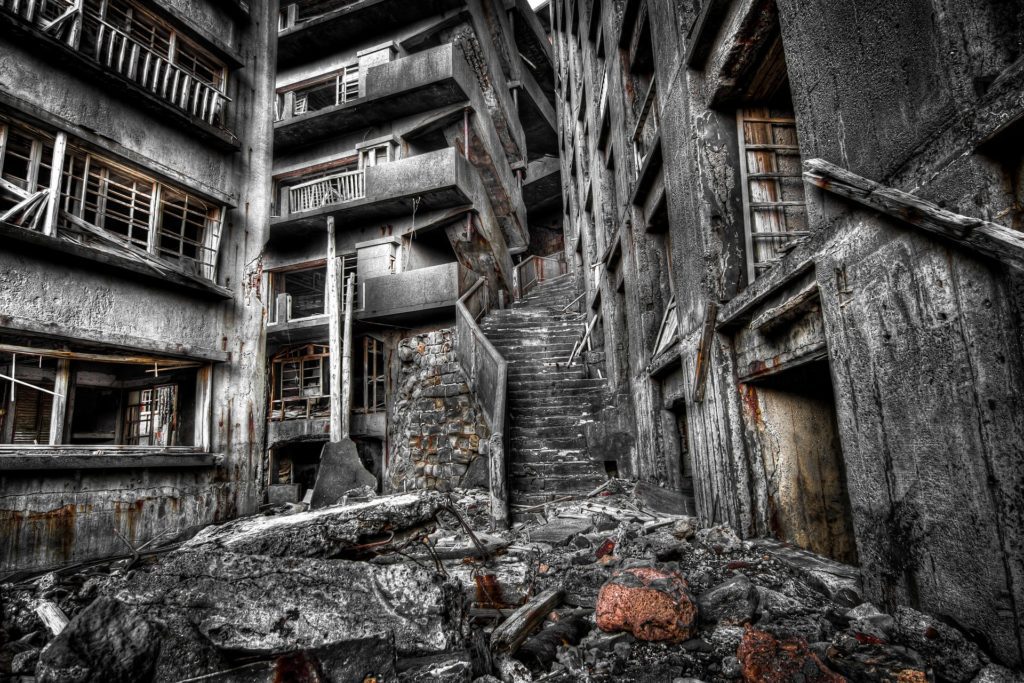 You'd think it would be sad to see a place once bustling with life now devoid of humanity. But the way nature reclaims the creations of people is comforting, and the absence of any hustle and bustle is relaxing.
Go to Burning Man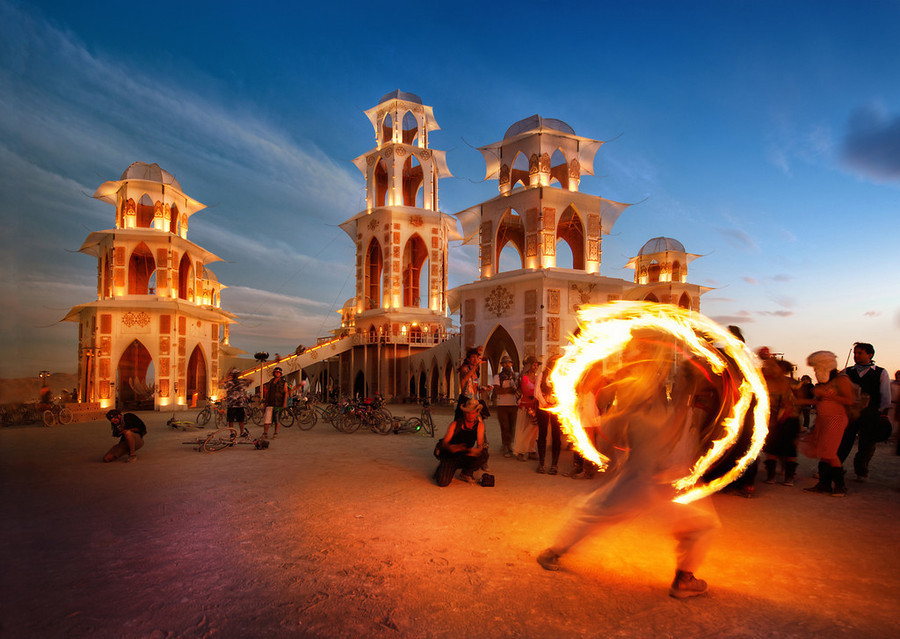 Last year, 70,000 people gathered in the desert in one of the biggest experimental movements in art and community.
Have a Drink with a Puma in Prague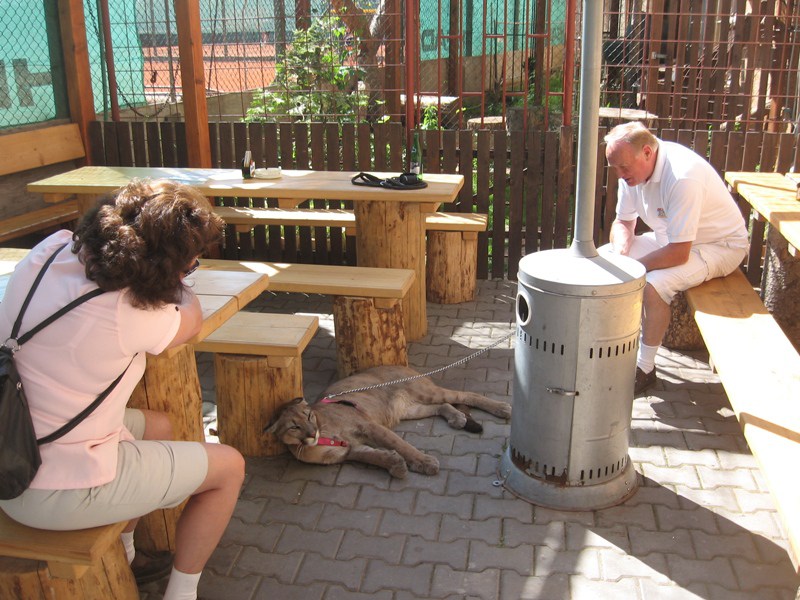 Slightly outside the city center, there is a simple bar, mundane in all respects except that, in the back, there is a large cage in which live pumas prowl. These amazing animals are taken care of by professional trainers so you can safely sit outside with a beer and catch a glimpse of the wild cats.
Discover the Towers of Ushguli, The Republic of Georgia
If you don't know Ushguli, don't fret. It's a community of four villages located in Svanti, the north Western corner of Georgia. Located in an inaccessible location, the villages take on a "timeless" feel, as if time simply stood still in the mountains, unable to reach the little communities. They are unique given the stone towers that dot the landscape. Plus, few people know much about the area, meaning its something unique to consider while coming up with ideas for bucket list items.
Try a New Sport
Personally, I'd like to try boxing.
Gamble in Las Vegas
Just a little, don't go too crazy!
Visit the Ishtar Gate Remains
The Pergamon Museum in Berlin is located on "museum island." The ancient city of Babylon's gate is now reconstructed inside the museum. It asserts a spectacular blue, as it is covered in lapis lazuli, and is decorated with glazed brick rows of bas-relief dragons and bulls, symbolizing the gods.
Sleep on a Beach
Who needs a sound machine when you can have the real thing?

Walk on the Great Wall of China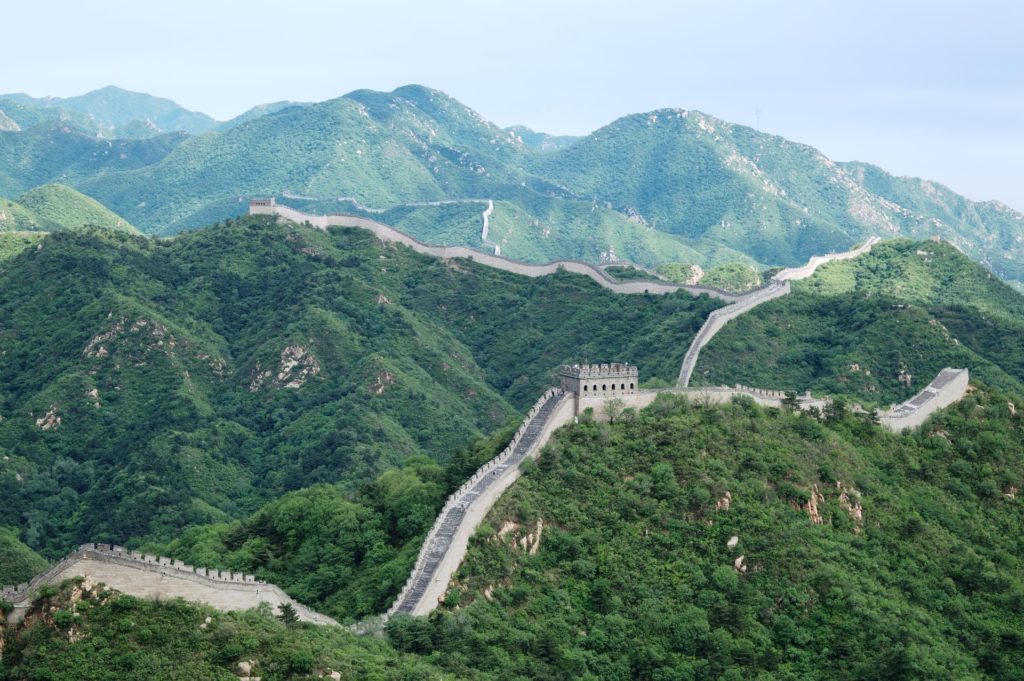 It might seem like a cliché one, but walking across one of the New 7 Wonders of the World is a must for me.
Couples and Teenager's Life bucket list
See the Taj Mahal at Sunrise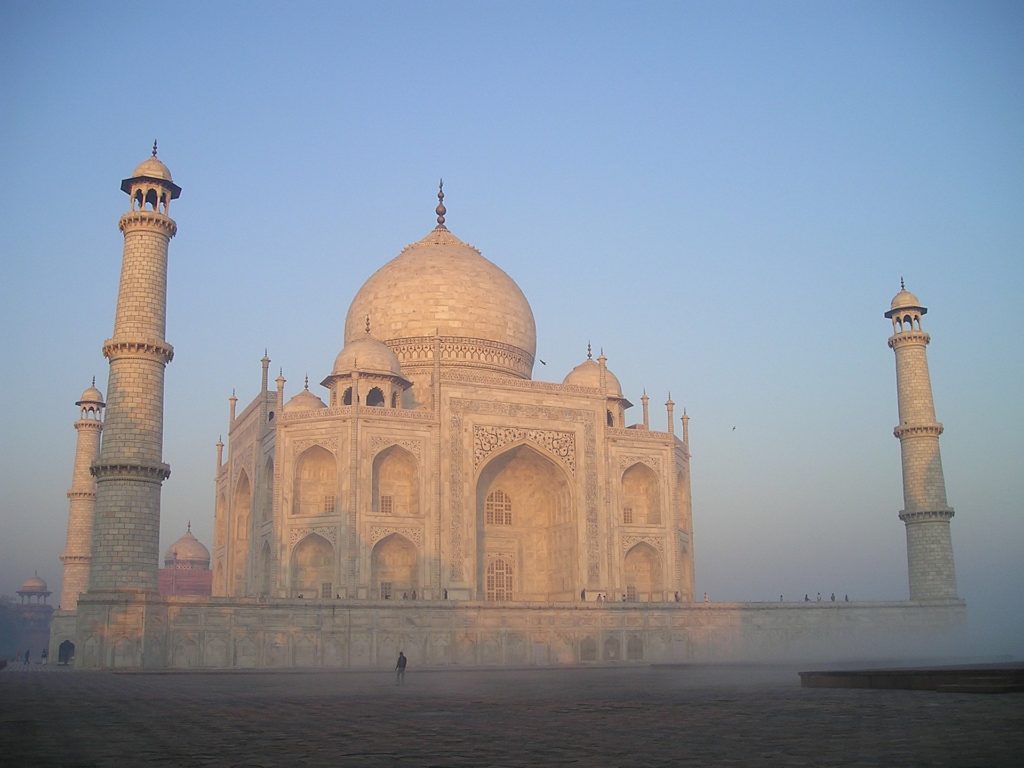 There is seeing the Taj Mahal, and then seeing the Taj Mahal at sunrise. Before the crowds rush in, when the sky is a hazy mist, the tomb looks considerably more dramatic.
Make a One-Second-Every-Day Video
Vow to take at least one second of video footage everyday for a year, and then edit the seconds together for a day-by-day movie of "a year in the life."
Visit Elmina Castle
Located in Ghana, this castle was erected by the Portuguese in 1482 as the first trading post on the Gulf of Guinea. It became an important stop on the Atlantic Slave Trade. Since its restoration, it has become a significant pilgrimage site for African Americans seeking to connect with their heritage. A symbol of a tragic past, its serves as a monument to the importance of remembering the sometimes grim history of mankind.
Organize a Family Reunion
Family is an important connection to your past, and we too often forget our extended family.
Follow the Silk Road
An ancient trade network that connected Europe with China, there are multiple routes. From Europe into Turkey, one can cut through the Caucasus and the "Stan" countries, or loop around the Arabian Peninsula, through India and Pakistan, and back up to China.
Try Haggis in Scotland
Haggis is a traditional Scottish dish made of sheep's pluck (heart, liver, and lungs) with minced onion, oatmeal, and spices. It might not sound appetizing, but I would like to see what all the fuss is about.
Learn to Cook
Moving around the world, I like trying to replicate at least one dish from everywhere I go. Some turn out better than others.
Drive from Cairo to the Cape
The drive from Egypt to Cape Town is around 4,500 miles (7,242 km), the full length of Africa. I first discovered this idea through National Geographic's, "Journeys of a Lifetime: 500 of the World's Greatest Trips." It's the best bucket list book for travelers, full of treks, train journeys, and road trips. A few years ago, I met two travelers who started in South Africa and drove to Cairo and had the road trip of a lifetime. This is not a trip for the faint of heart, due to rough terrain and difficult bureaucracy, yet one that gives a wonderful overview of such beauty and diversity offered by the African continent.
Jeita Grotto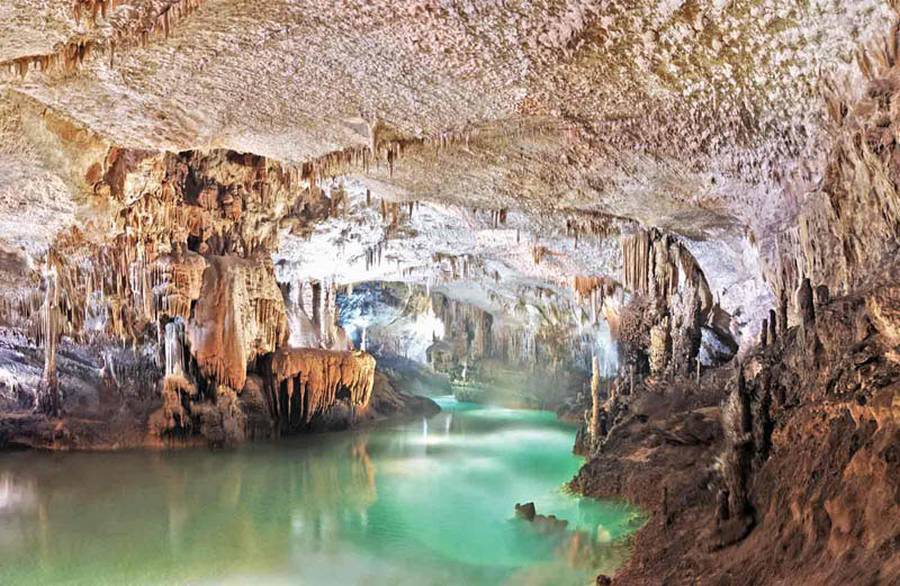 Lebanon gets forgotten as a travel destination due to its small size and its precarious location bordering Syria. However, save a few areas, the country is relatively safe and packed with exciting cultural, historical, and natural gems. This grotto, located about 10 miles (18 kilometers) north of Beirut, is a series of underground limestone caves and an underground river. The full length is over 6 miles of beautiful water, stalactites and stalagmites.
Boat through Copenhagen's Canals
Enjoy the 17th century Danish architecture while floating along in a boat.
Skydive


Sky diving with parachute from a plane

Nothing will get your adrenaline pumping like freefalling through the sky.
Sleep Under the Desert Stars
Camping in Wadi Rum in Jordan, I witnessed the Milky Way and the strongest lights of stars that I've ever seen. Pre-TV, I don't think anyone was bored. They had stars!
Tour Chernobyl
The 1986 Chernobyl meltdown reminds all of us to remember the importance of nuclear safety. You can visit the reactor as well as the abandoned city in Ukraine and understand more about the events from the 1980s.
Hike the Huayhuash Circuit, Peru
The hike boasts some the Peruvian Andes' best views.
Visit the Door to Hell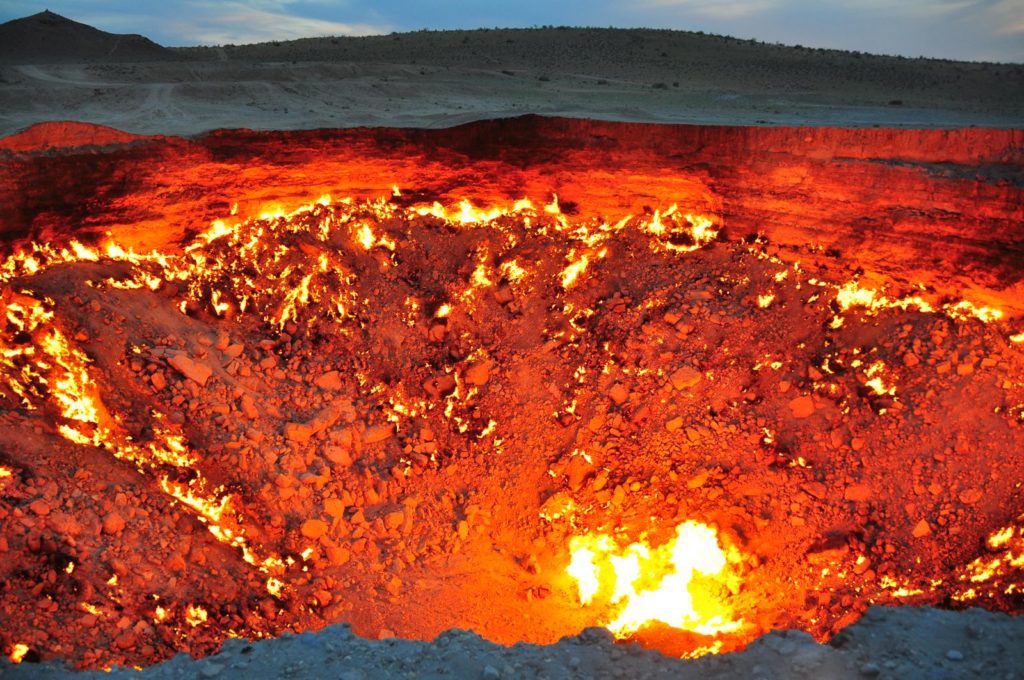 Here's a new one for bucket list ideas in Asia. This natural gas field in Derweze, Turkmenistan collapsed into a cavern during the 1970s. It's been burning ever since.
Volunteer in Your Community
They say that those with the strongest ties to family and community live the longest. This is both great for a bucket list item, and just for a good life plan list.